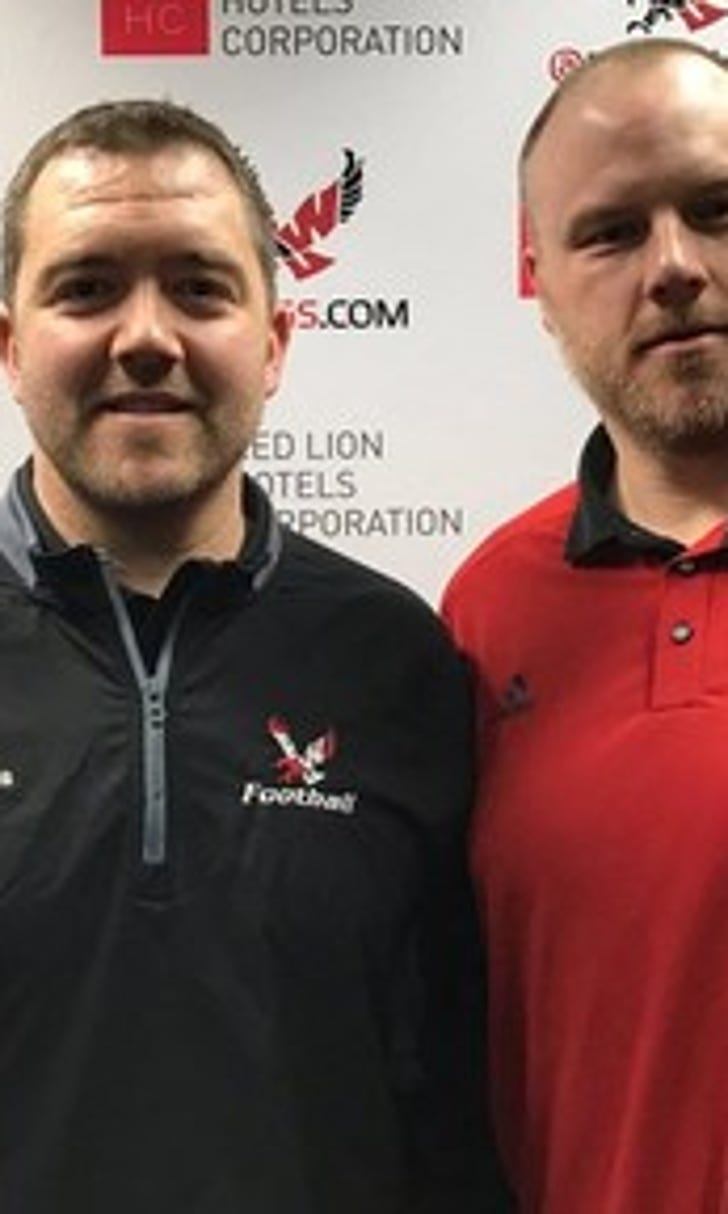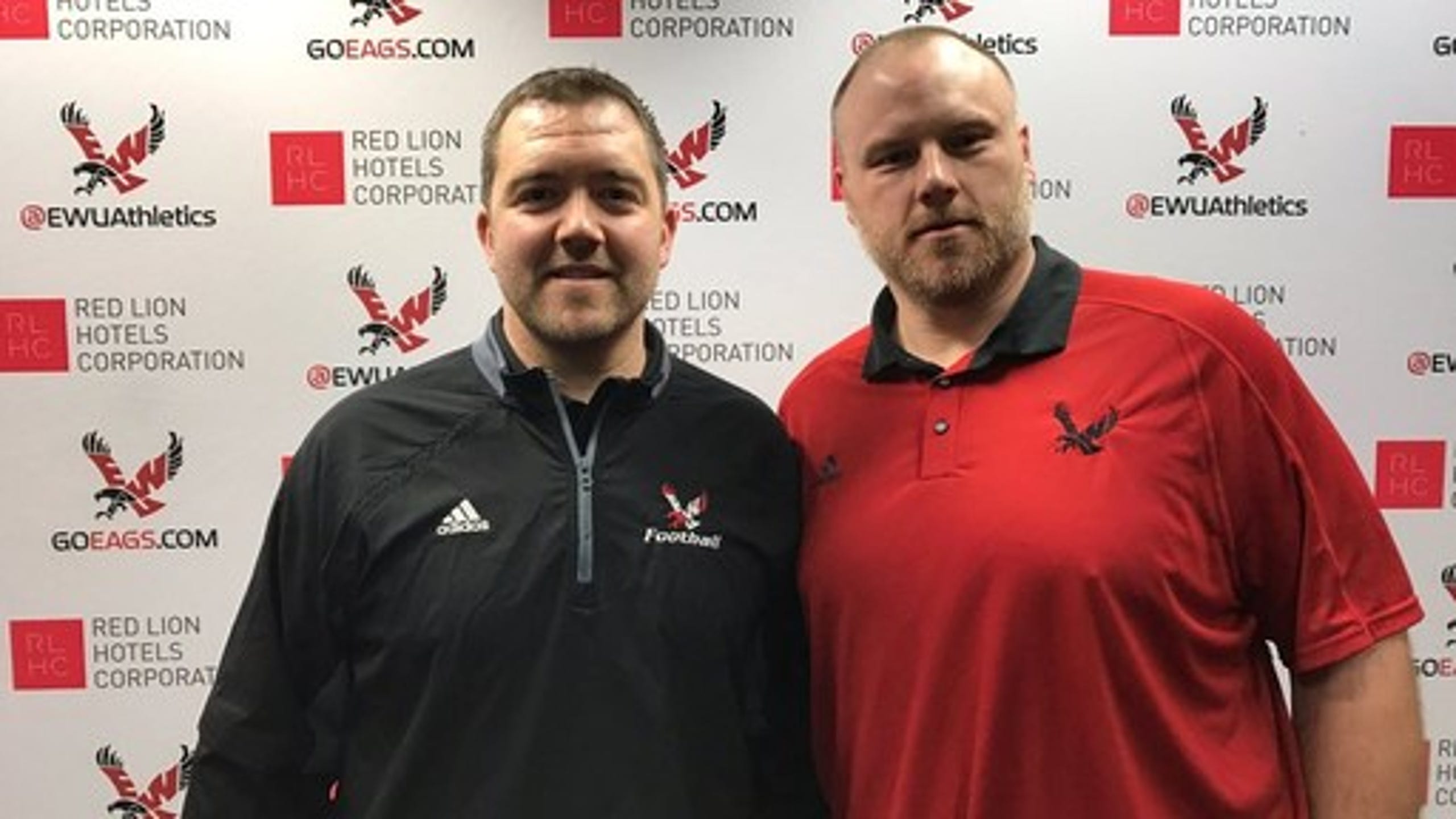 Is next Eastern Washington coach in-house already?
BY AP • January 17, 2017
(STATS) - The naming of a coach from each side of the ball as Eastern Washington's co-interim head coaches adds continuity to the program in the wake of Beau Baldwin's departure from the Eagles on Monday.
The question is, will either offensive line coach Aaron Best or defensive coordinator Jeff Schmedding be elevated to the permanent position, or will athletic director Bill Chaves hire from outside the Big Sky Conference university?
Whoever takes over the program faces the challenge of replacing a head coach who in nine seasons led Eastern to five Big Sky titles, the 2010 FCS national title, three other semifinal-round appearances in six playoff seasons and an 85-32 record. Baldwin never failed to have a winning record and was just four wins shy of the school record.
High school seniors can start signing with college football programs in just over two weeks on Feb. 1, so a lot is on Best and Schmedding's plate even as they interview to be head coach.
"The first thing is, you're extremely happy for him, this opportunity," Schmedding said of Baldwin. "Everything's happening kind of in real time, so the most important thing is to take care of your players here, make them understand there's continuity and we're on track moving forward. And then we have a secure a great recruiting class that we have started right now."
Said Best: "I think the next two weeks are important for our student-athletes that are a well fit here and making sure that the student-athletes here are cared for you. And then secondly, going off campus, our current recruits that we have (committed) on campus and are bringing on campus, making sure once they hear this news that they understand that they're coming to an institution and a program, not necessarily a coach."
Schmedding and Best are both veterans of the Eagles' program, but neither has been a head coach.
Schmedding, a 2002 Eastern grad, just finished his 13th season on the coaching staff, including his second as defensive coordinator after previously coordinating the special teams. Best, an All-America center for the Eagles who graduated a year before Schmedding, has been on the staff for 16 seasons. He also is the running game coordinator.
Chaves said it would be beneficial to have a coach with Eastern Washington ties, and that could extend beyond Schmedding and Best. There are former Eagles assistants who are at FBS programs.
The new head coach will inherit a team that finished 12-2 and came within a last-second touchdown by Youngstown State of advancing to the FCS championship game. There will be a number of key senior losses, but quarterback Gage Gubrud returns after setting a single-season record for the subdivision with 5,160 passing yards.
Baldwin, said Schmedding, "built a program that can move forward now with whoever takes over."
---
---