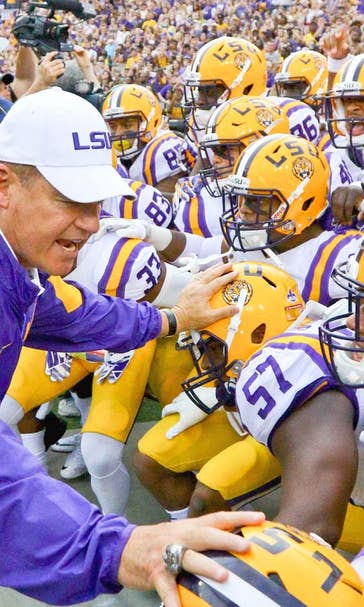 If LSU needs spark vs. Bama, Les Miles' next trick play is most likely to be...
November 3, 2015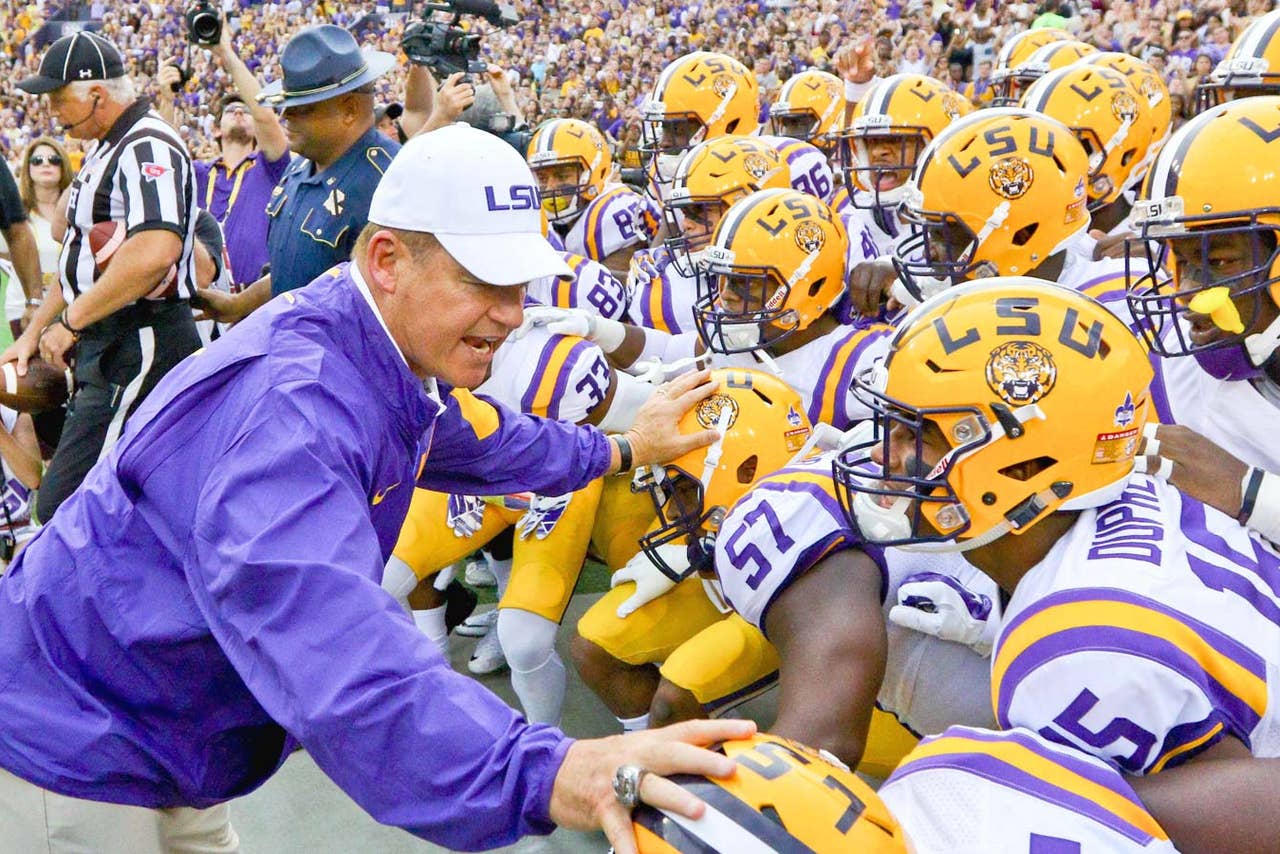 Everyone knows LSU head coach Les Miles is prone to dial up a trick play at just the right time. After all, they don't call him the Mad Hatter for nothing. 
If the Tigers find themselves in a tight contest against Alabama late into the game, what will Miles pull out of his hat this time? LSU insider Mike Detillier discussed that topic Tuesday, as he was a guest on the Out of Bounds ESPN the Zone 105.9. 
"Always remember with Les, he pulls something out of the hat," Detillier said. "I'll just tip you off, Leonard Fournette played quarterback (in high school) for a while. If you got eight men up front and you pitch the ball to Leonard and they got nine guys running after him. Guess what? You got a receiver and a defensive back one-on-one down field. I'm just telling you, Leonard can throw it."
Can you say Heisman Trophy moment? If Fournette does complete his first collegiate pass of his career for a game-defining touchdown, they might as well hand him the trophy after the game. 
(h/t Out of Bounds ESPN the Zone 105.9)
---
---