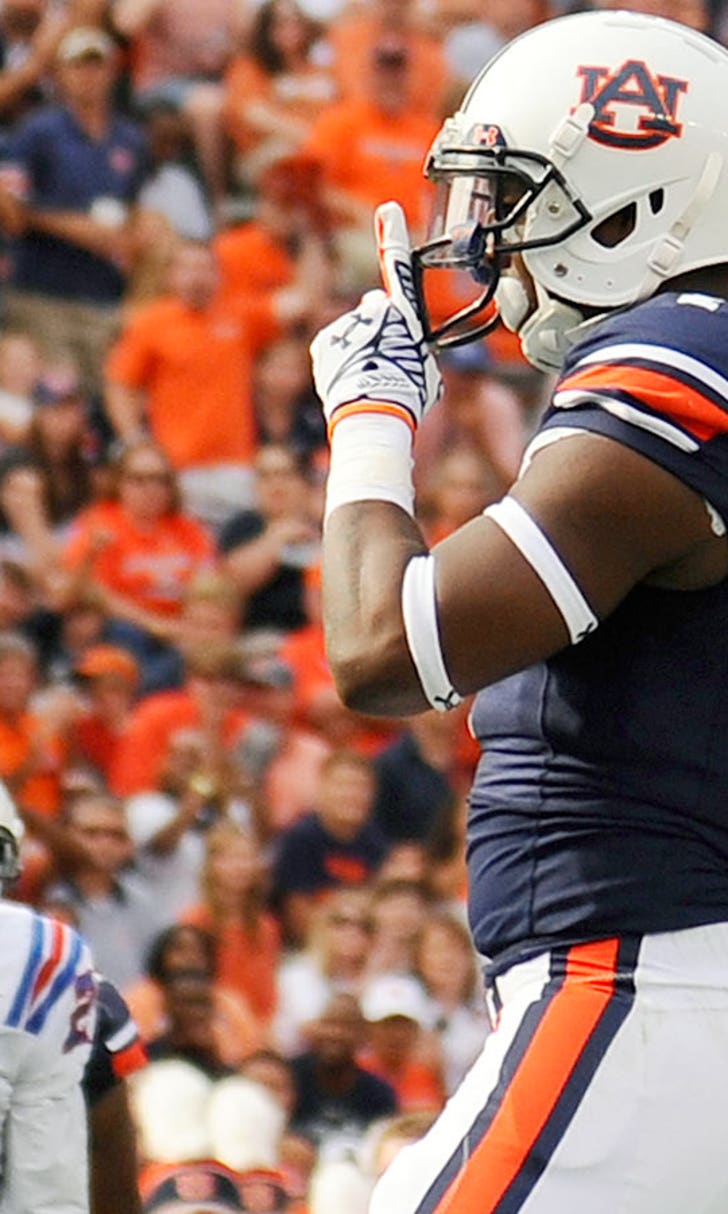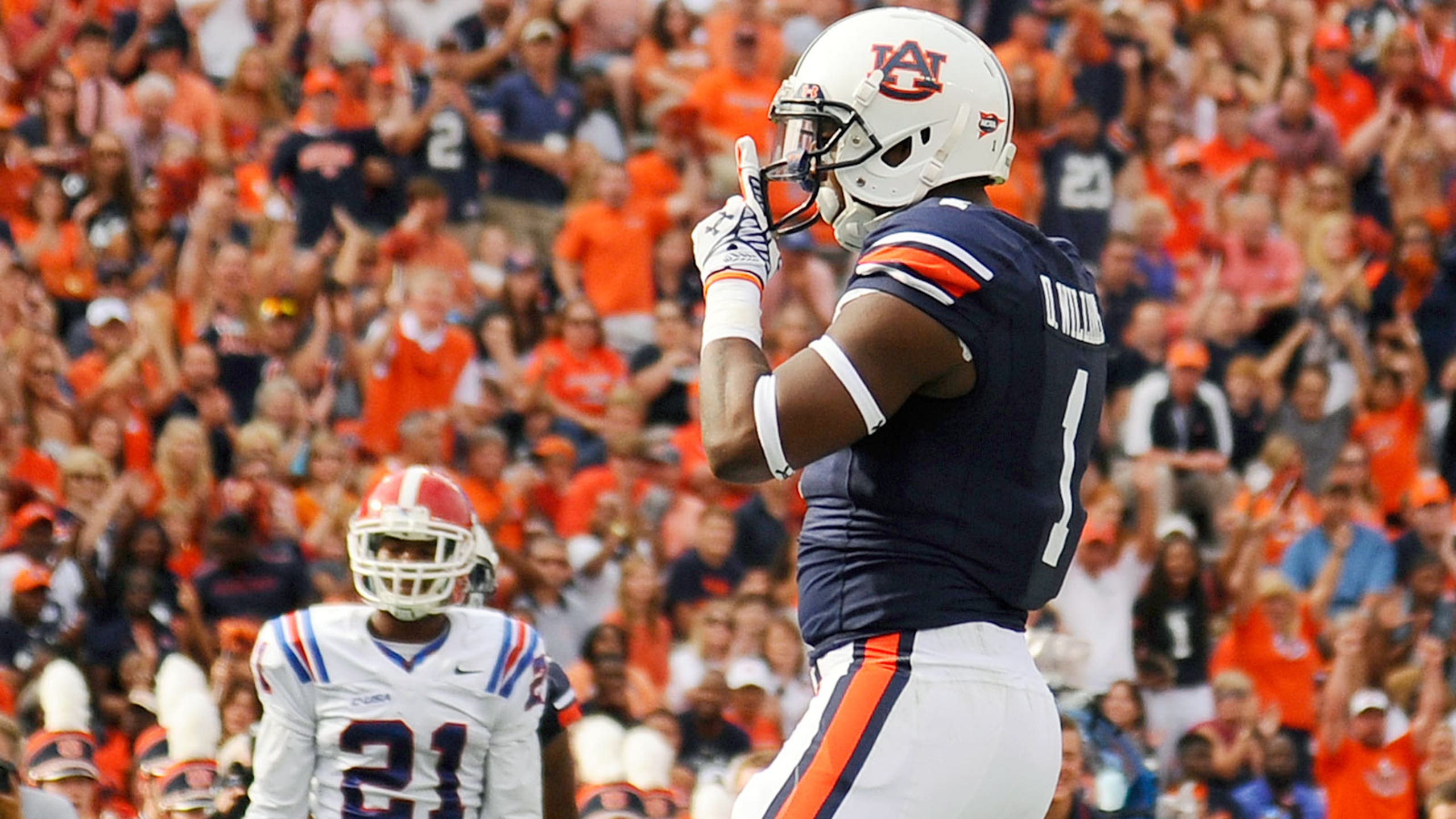 Greg McElroy ranks the top 10 WRs in the SEC
BY foxsports • July 30, 2015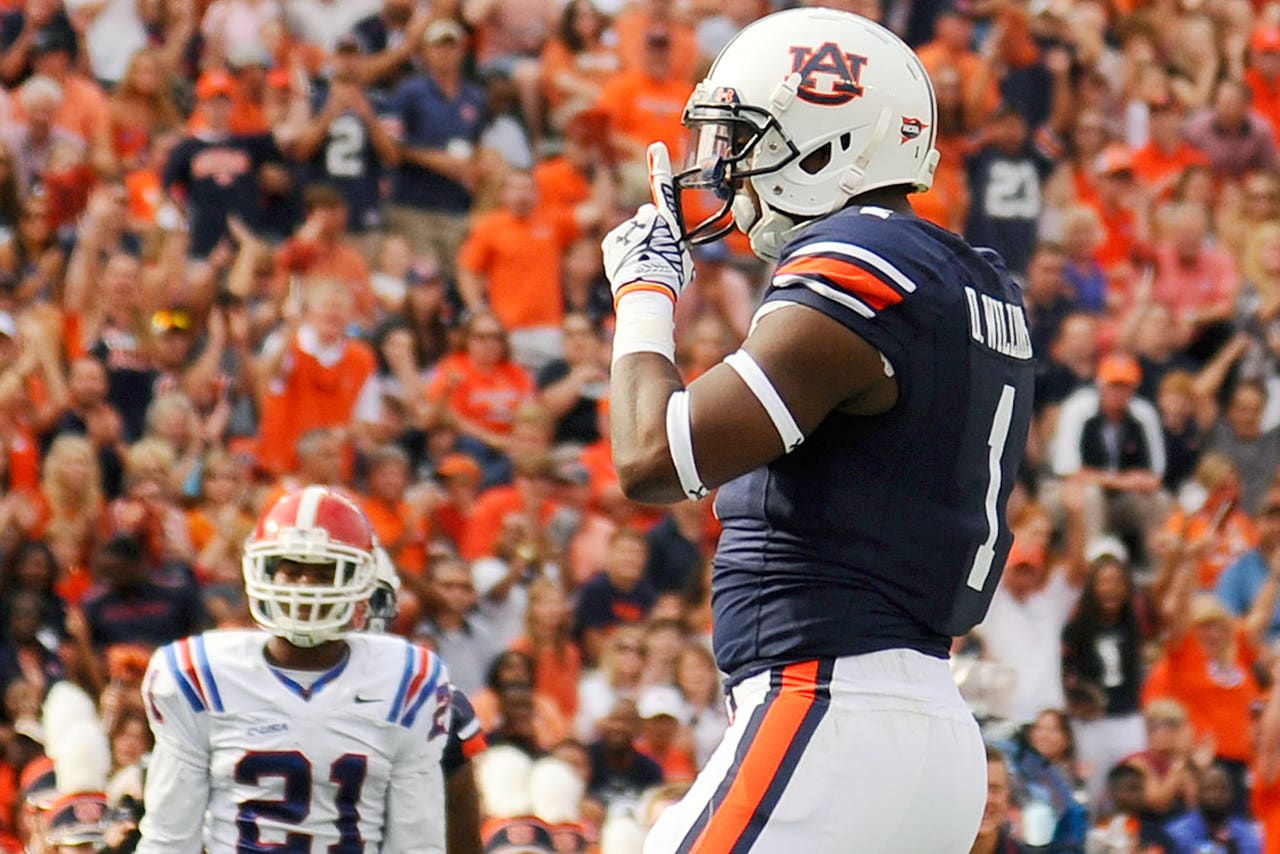 Former Alabama quarterback and current SEC Network analyst Greg McElroy recently ranked the 10 receivers he believes will be the best players for the 2015 season. Give McElroy credit for projecting ahead and not simply picking the players that have performed the best thus far in their careers. 
A video version can be found here, courtesy of SEC Network.
10) Keon Hatcher - Arkansas Razorbacks
Hatcher hasn't put up the greatest stats in the run-heavy Razorback offense, but the Hogs best outside threat has said to have taken his game to a new level this spring. Can he be the weapon the team lacked last season?
9) Malachi Dupre - LSU Tigers
A former five-star recruit, Dupre is another potential breakout prospect that has only begun to flash his talent on the field. If the Tigers find the right answer under center, expect Dupre to play a hand in an improved offense this season. 
8) Demarcus Robinson - Florida Gators
Robinson had four monster games last season, but only two of them came against SEC competition, and was held in check for much of the other eight games. If Robinson can consistently perform at his peak level, he may prove to be the best receiver in the SEC. 
7) Travin Dural - LSU Tigers
Dural is another talent Tiger receiver that has yet to break out. Dural certainly has the talent to dominate but the results have yet to arrive. Is this the year it all clicks for him?
6) Josh Reynolds - Texas A&M Aggies
Lost in the shuffle of A&M's star-studded receiving corp, Reynolds was a touchdown machine last season, as he caught 13 scores his first year on the field. 
5) Marquez North - Tennessee Volunteers
The physically imposing North has battled injuries his first two seasons on Rocky Top but should be healthy entering the season and should benefit from better quarterback play this season. North has the talent to be among the best in the SEC. 
4) De'Runnya Wilson - Mississippi State Bulldogs
Dak's go-to guy, Wilson is still growing into the position after a high school basketball career. Wilson's size and hands create an imposing match that few defenders can stop. Expect his numbers to continue to climb as he grows into the position. 
3) Laquon Treadwell - Ole Miss Rebels
Had Treadwell not gotten injured last season, he'd likely be number one on this list. All signs point to the talented Rebel fully returning from his injuries, expect Treadwell to be the focus of opposing defenses in the fall. 
2) Pharoh Cooper - South Carolina Gamecocks
The versatile Cooper does a little bit of everything for South Carolina, and does it at an extremely high level. Spurrier uses the former quarterback on screens, reverses, down field throws, returner, running back but his best attribute is receiving. How will defenses attempt to slow down the human highlight film in 2015?
1) Duke Williams - Auburn Tigers
Williams has only played one season in the SEC and was hamstrung by injuries and an inaccurate quarterback but still managed to find himself at the top of this list. That's how talented he is. Expect every fan around the nation to know his name by the end of this season with Jeremy Johnson throwing him the ball. 
(h/t SEC Network)
---
---