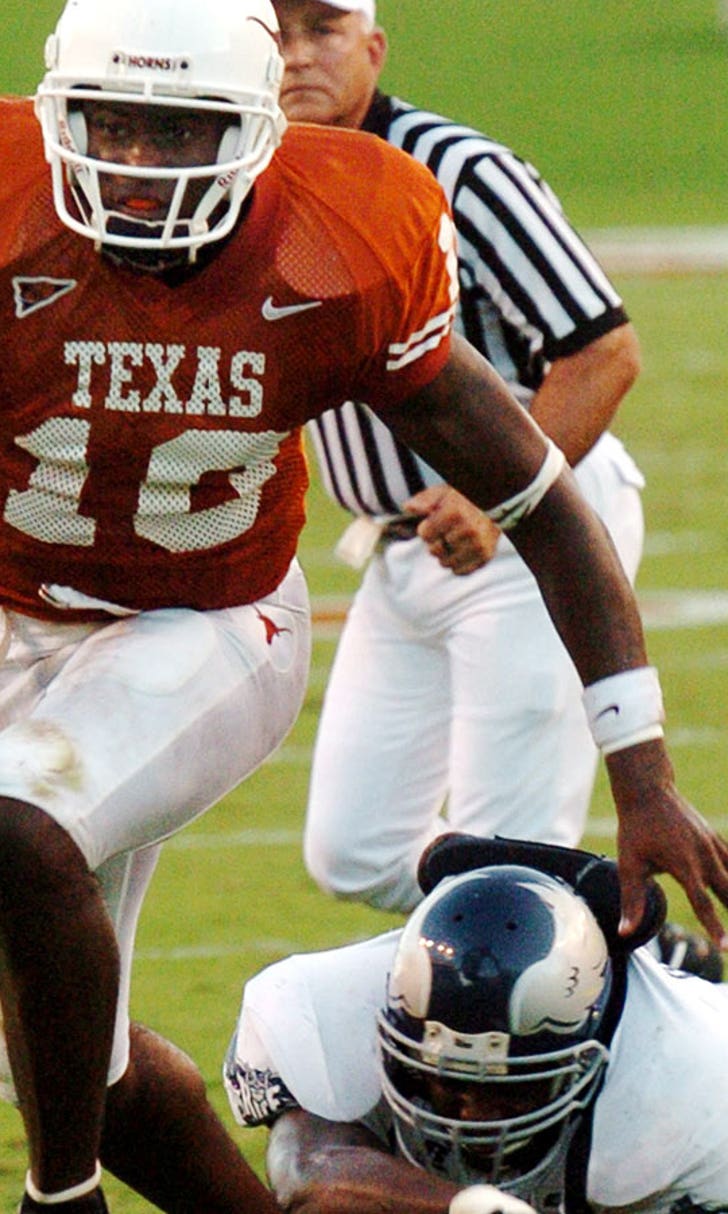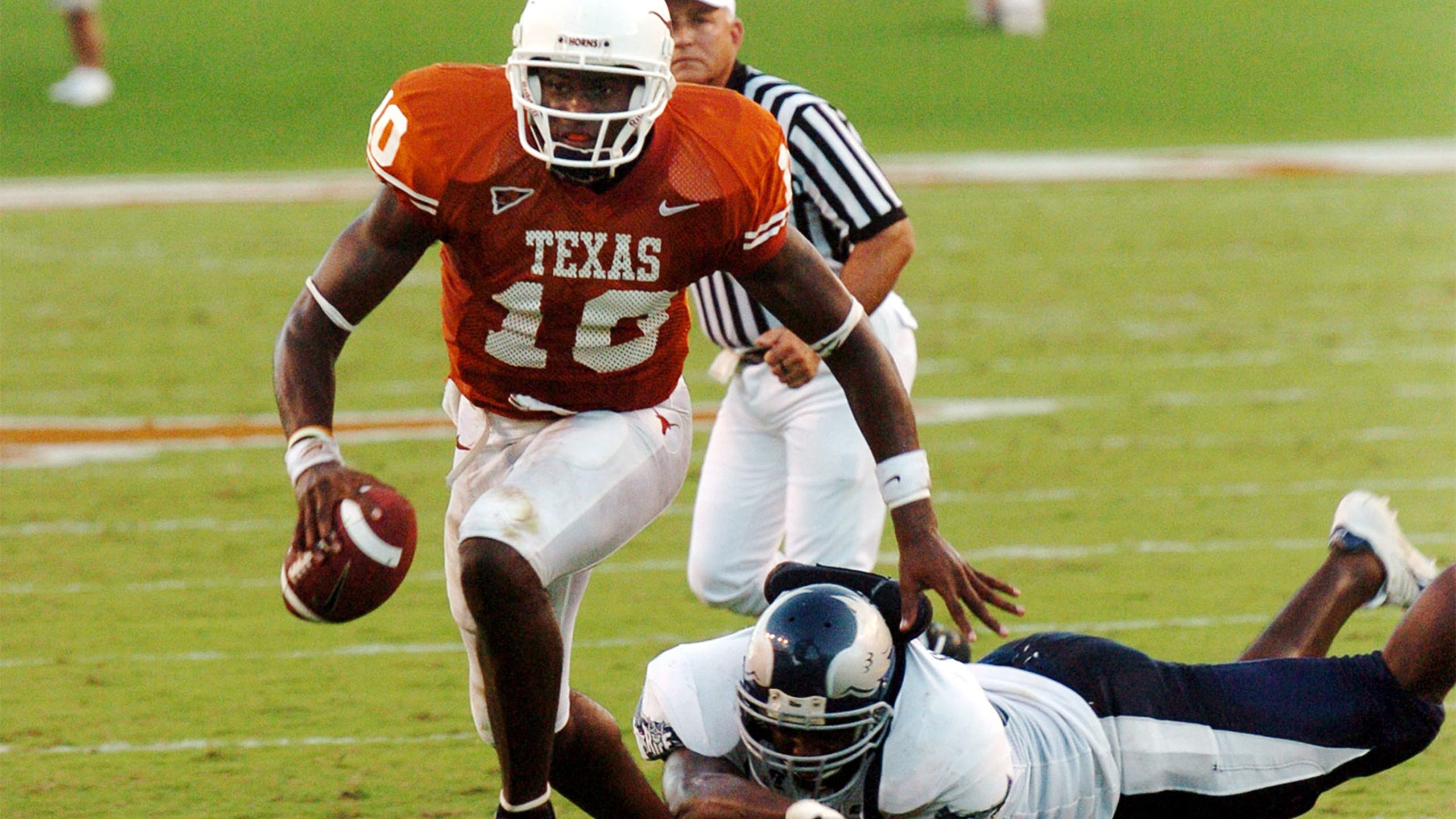 Former Longhorns QB Vince Young takes job at Texas
BY foxsports • August 13, 2014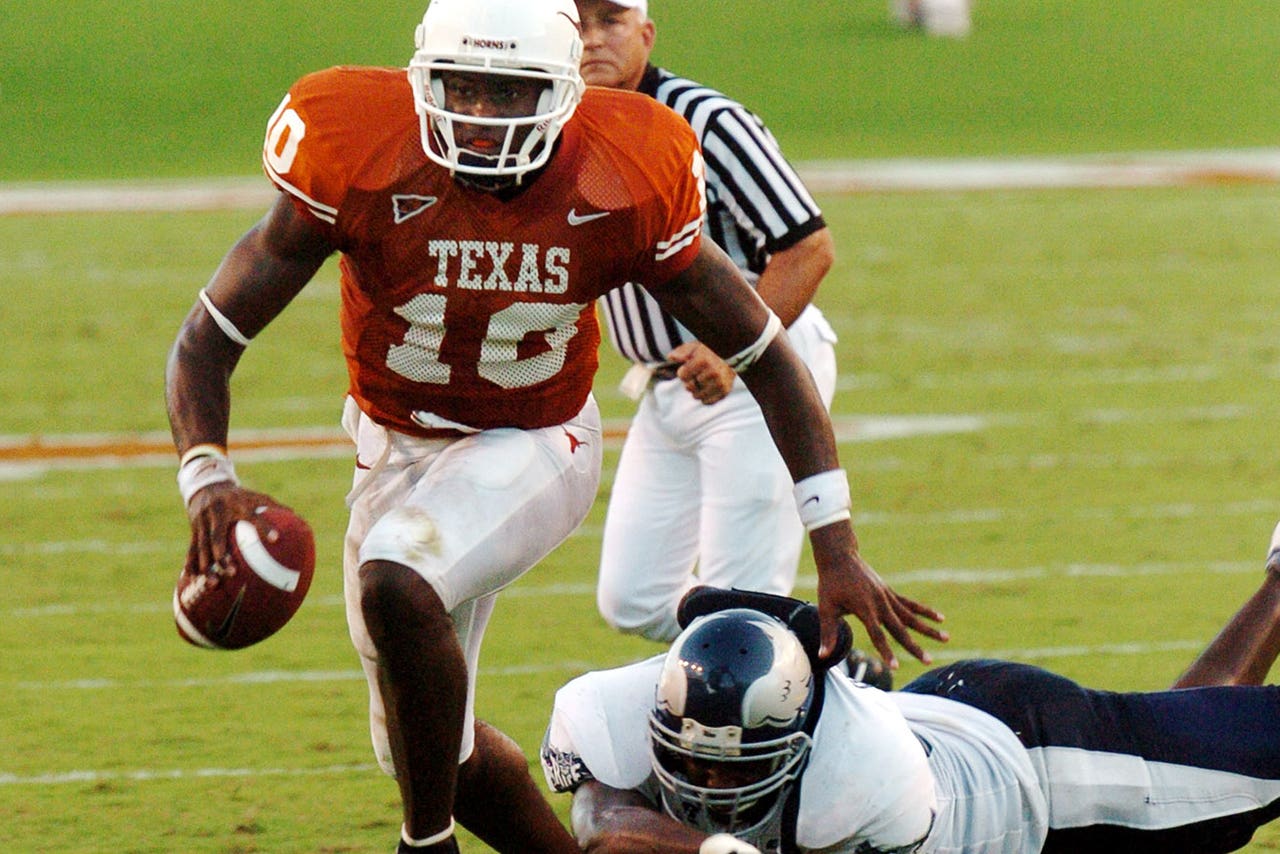 Texas has hired one of its former quarterbacks to work in its Division of Diversity and Community Engagement, the school announced Thursday.
According to UT, Young will work as an development officer for program alumni relations and raise money to aid first-generation college students and students from low-income backgrounds.
He starts Sept. 1 and the job pays $100,000 per year.
"Vince's passion for the educational success of young people and his experiences as a first-generation college graduate make him a perfect fit for this role," Gregory J. Vincent, vice president of the division, said in the news release on the school's website. "We are excited about the enthusiasm and skill set he is bringing to our team and look forward to working with Vince."
Chip Brown of Horns Digest first reported the hire on Wednesday.
Young earned a degree in Youth and Community Studies from the university in 2013.
He was hired through a direct-appointment basis, which requires approval by the school's human resources department but not a job posting.
Vincent called such hires "rare" and said the chance to get Young was a "unique opportunity."
"He is one of the iconic figures in UT history, but what we are really impressed with is his connection with communities and young people that we serve," Vincent said.
Young has a history of volunteering with school engagement programs, including the Neighborhood Longhorns academic incentive program geared toward children in 2nd through 8th grades, since his days in college, Vincent said.
"We feel like he'll be a great ambassador and fundraiser for that program," Vincent said.
"The position with DDCE is a great way to stay connected to the university and help make a difference in the lives of underserved kids across the state," Young stated.
Young played three seasons with the Longhorns, compiling 44 passing touchdowns and 37 rushing scores. In the 2005 season, he finished second in Heisman Trophy voting and ran in the winning touchdown vs. USC in the BCS championship game, bringing a national title to Austin.
Young was drafted with the third overall pick in the 2006 NFL Draft by Tennessee and played parts of six seasons in the league with the Titans and Philadelphia Eagles.
The Associated Press contributed to this report
---