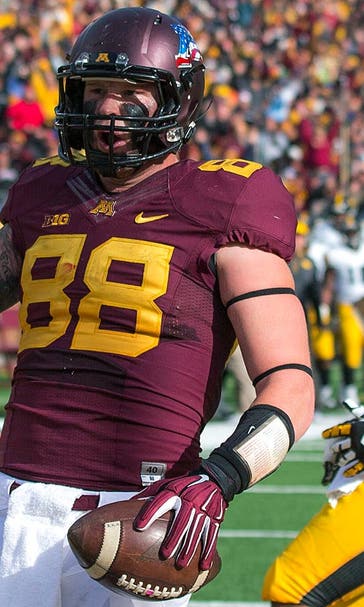 Former Gopher Maxx Williams comes from a tremendous gene pool
April 21, 2015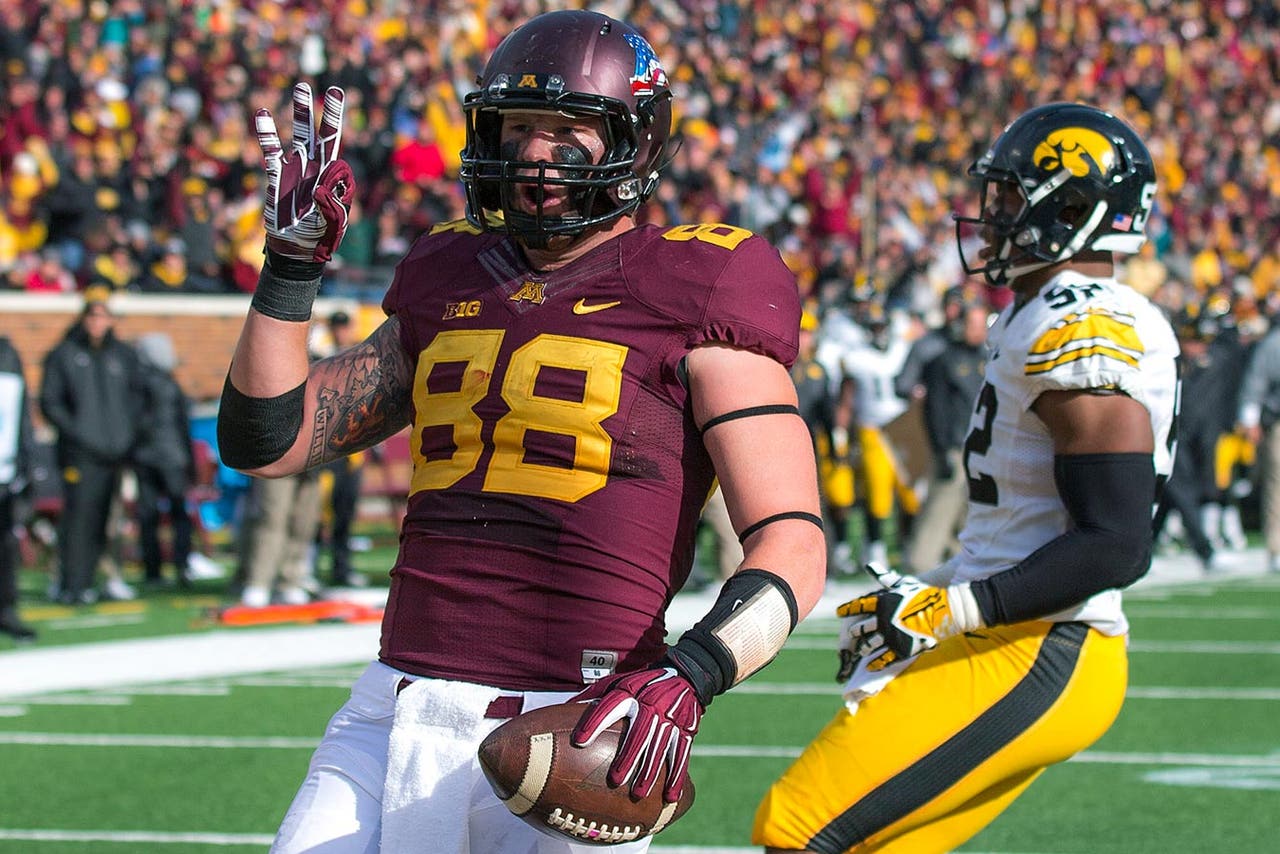 Maxx Williams has always had NFL dreams after seeing his dad play in the league as a center for 12 years with the New York Giants. Most Gophers fans are aware of that, but now that NFL fans are getting to know the potential first round tight end, there are some things they might find interesting.
Williams comes from an entire family of big time athletes. He has a grandfather that played quarterback for Notre Dame and was drafted by the Chicago Bears, an uncle played in college at Minnesota, followed by two seasons with in the old World League of American Football. 
However, the best athlete in the family just could be his mom Rochelle who played volleyball for the Golden Gophers. According to STL Today:
"We like to say in our family that my mom's the most athletic," Williams said. "It helps growing up in a family that had athletic backgrounds. Both my parents were elite athletes. It really helped me growing up."
One thing is for sure, there are plenty of fans around the NFL that wouldn't mind having Williams jumping around hauling in passes for their team next season.
---
---