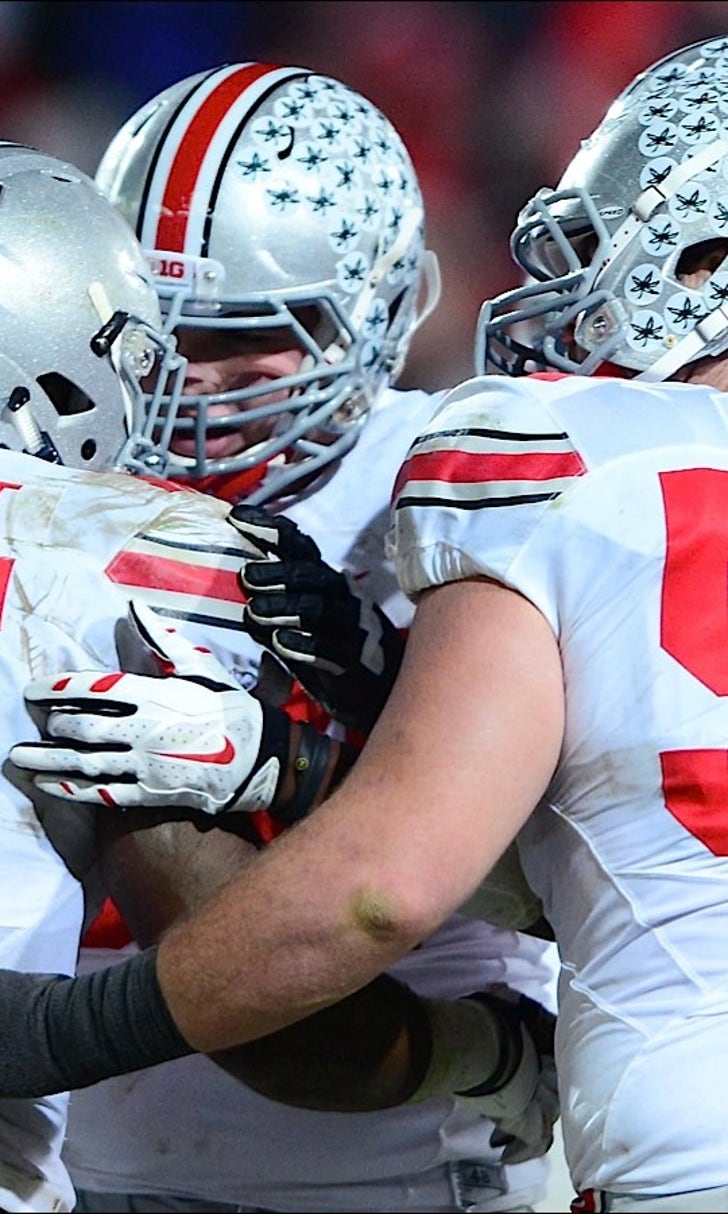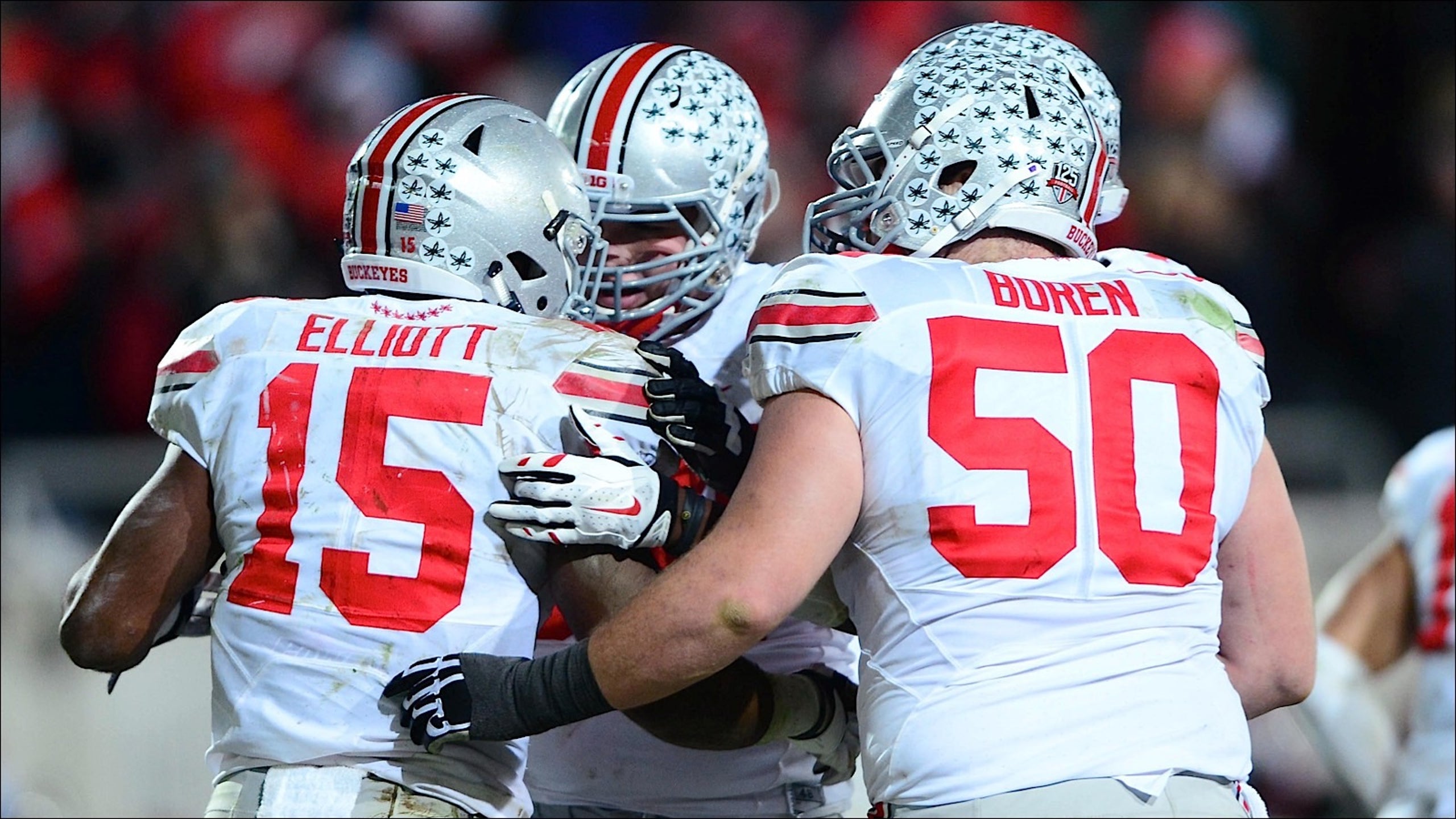 Dantonio previews challenges presented by Ohio State, Ezekiel Elliott
BY Marcus Hartman • November 17, 2015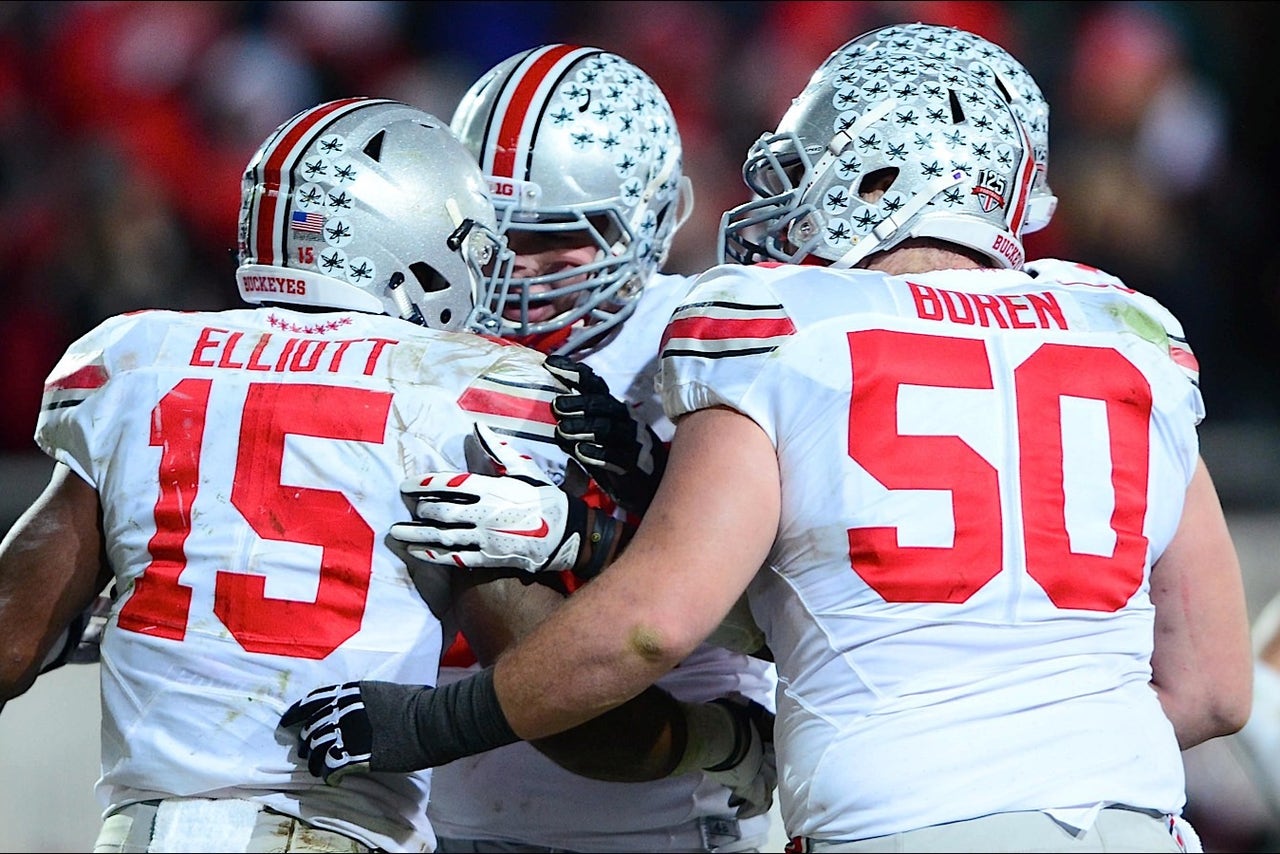 Michigan State football coach Mark Dantonio did not waste much time getting to the task at hand on Tuesday when he met with the media to begin another week. 
After stating he is happy the Spartans are in control of their own destiny in the Big Ten East -- and perhaps beyond -- he went right into what he sees in MSU's opponent for Saturday. 
"Ohio State, you know, national champions last year, and I think they were the best football team in the nation, and I said that coming into that last game that they played," Dantonio told reporters in East Lansing. 
"I think they have an outstanding group of players, you know, got great offensive players, great skill, I think you guys all know who those players are, great defensive players, special teams are excellent, very well coached, and if you look at Ohio State and look at what they've been able to accomplish since 2012, you know, I think I counted them up, I think they're 48-3, which is an amazing statistic." 
Dantonio, a former Ohio State assistant coach who is 2-4 against the Buckeyes since taking over the MSU program, suggested the Buckeyes are successful because "they understand who they are." 
"They execute, they don't get too mixed up, they execute," Dantonio said. "They're extremely successful because of those aspects. Fundamental football. Run the ball, exploit you with the pass, make you pay down the field, hit you with the deep ball." 
He also praised Ohio State's special teams and its "attacking defense." 
"If you look at them statistically across the board, you will see that they're very near the top in the Big Ten in almost every statistic," Dantonio concluded. "So it will be a great challenge for us as we go down there." 
Asked later about Ohio State running back Ezekiel Elliott, Dantonio praised the Buckeyes' offensive line and suggested Elliott is not only one of the best tailbacks in the country but could probably excel at other positions. 
"He's a very, very good football player," Dantonio said. 
"You could put him on the kickoff team -- you could put him probably at any position, any skilled position, (defensive) front seven-type -- I mean, linebacker, you could put him in a lot of different positions because he's a physical player. He brings the physicality to the running back position, no question."
---
---