Alabama Crimson Tide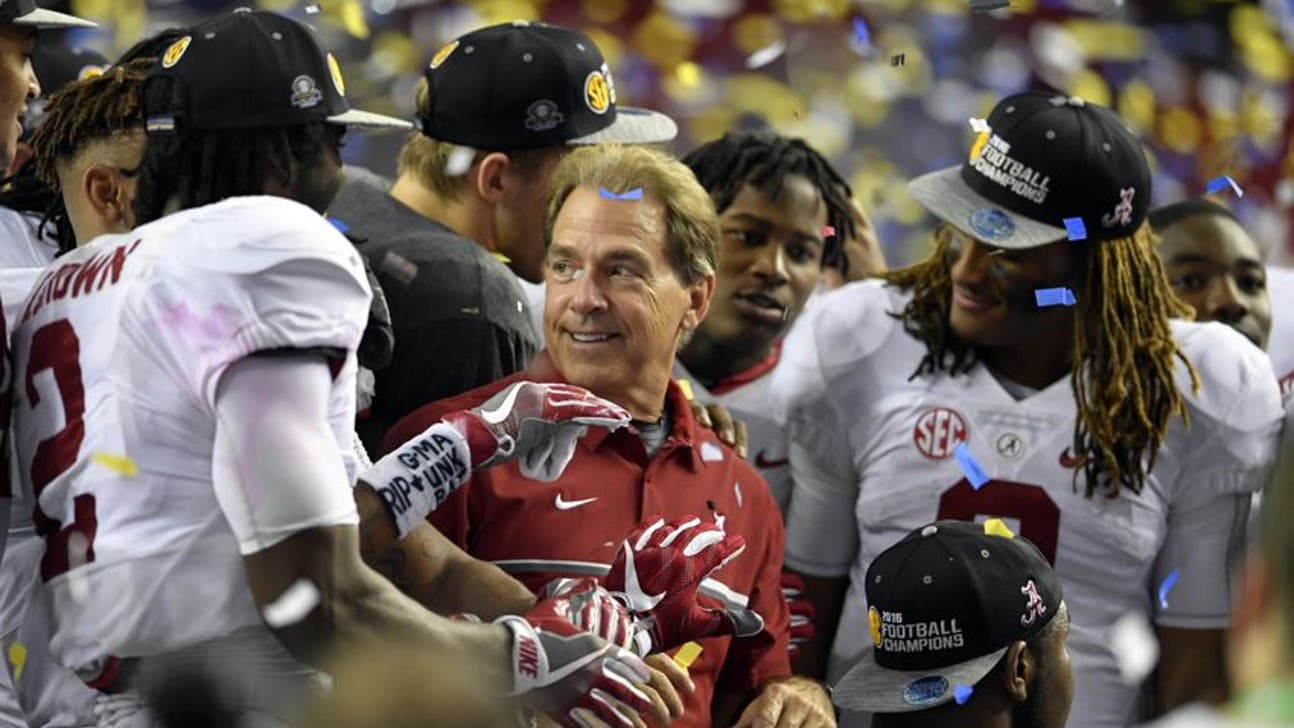 Alabama Crimson Tide
College Football Playoff: 5 Reasons Alabama will win National Championship
Updated
Mar. 4, 2020 9:49 p.m. ET

Fansided, Hunter Kinniburgh/FanSided via Saturday Blitz
Another year, another College Football Playoff that includes the Alabama Crimson Tide, and they might be better than ever. Here are five reasons that Alabama will win the National Championship.
Nick Saban has once again proved his might in the college football world by leading his Crimson Tide team back to the playoffs, where they will face the Washington Huskies in the Chick-Fil-A Peach Bowl before facing either Clemson or Ohio State.
While Alabama has been to the College Football Playoff in each of its first three seasons, this is the first season that Alabama will enter the Playoff undefeated. The Crimson Tide will be looking to keep that undefeated record and become the first repeat Playoff era champion. The Crimson Tide have been dynamic on both sides of the ball this year, led on offense by freshman quarterback Jalen Hurts and on the defensive side of the ball by Jonathan Allen. Alabama will be without former offensive coordinator, Lane Kiffin, as he assumes his role as the new head coach at Florida Atlantic University.
There is a lot to like about this Alabama team, and just how dominant they are, so it's easy to see why they are more than capable of reaching the National Championship game for the second year in a row, and winning it. Still, we're going to narrow it down to five reasons, so let's get into them.
Jan 11, 2016; Glendale, AZ, USA; Alabama Crimson Tide players celebrate after the game against the Clemson Tigers in the 2016 CFP National Championship at University of Phoenix Stadium. Alabama won 45-40. Mandatory Credit: Matthew Emmons-USA TODAY Sports
5. Championship Experience
Alabama has been here before. Nick Saban has been here before. Most of the players have been here before. You get the picture, Alabama is used to playing in big games. It is practically in the blood of the Crimson Tide football team and fan base to be in a National Championship game at this point. For that reason, Alabama gets a boost in the experience department. Ohio State and Clemson are somewhat experienced in this but not as much as Alabama, and Washington certainly doesn't have the experience of playing for championships, not recently anyway.
That gives Alabama a huge leg up in their game against Washington, but also that they would have the confidence to beat Clemson again, or that they owe Ohio State some payback for losing to them in the 2014 Sugar Bowl. The Crimson Tide should have even more confidence heading into this matchup since they are undefeated, and they defeated every tough team they faced this season with ease except for LSU and Ole Miss, but they were wins nonetheless.
Alabama is more prepared for this environment than the other teams. It's not to say that the other teams in the Playoff aren't prepared or cannot handle the pressure, just that Alabama is more used to it and has thrived in it in recent years.
Dec 3, 2016; Atlanta, GA, USA; Alabama Crimson Tide quarterback Jalen Hurts (2) reacts during the second quarter of the SEC Championship college football game against the Florida Gators at Georgia Dome. Mandatory Credit: Dale Zanine-USA TODAY Sports
4. Jalen Hurts
Greg McElroy, A.J. McCarron and Jake Coker all won National Championships in their times at Alabama. What they all had in common was that they were all considered game managers, and not true playmakers. That is exactly why Jalen Hurts is different from them. Hurts is a true playmaker and has done it all season as a true freshman.
Hurts played in tough arenas such as Vaught-Hemingway stadium against Ole Miss and Death Valley against LSU. He was never shaken or even ever looked like a true freshman. Simply put, he is the reason that the Alabama offense has been so much more explosive this season than in years past.
Will the offense look different without Lane Kiffin? Perhaps, but if Hurts plays like he has all year, then he certainly gives the Crimson Tide an edge on the offensive side of the ball.
Much like the other teams in the Playoff, Hurts provides the extra running dimension as a quarterback that can throw but can also burn you with his legs. Hurts has been essential for the Tide run game which, for Alabama standards, hasn't been the greatest this year. What is most impressive about Hurts again, is the fact that he is a true freshman and has done this well, passing for 22 TD's and only 9 interceptions, as well as running for 12 TD's on the ground.
Dec 3, 2016; Atlanta, GA, USA; Florida Gators quarterback Austin Appleby (12) is brought down by Alabama Crimson Tide defensive lineman Jonathan Allen (93) during the fourth quarter of the SEC Championship college football game at Georgia Dome. Alabama defeated Florida 54-16. Mandatory Credit: John David Mercer-USA TODAY Sports
3. Jonathan Allen
One of, if not the best player on the Bama defense, Jonathan Allen has made plays all year along the defensive line and has been one of the most dominant defensive lineman in all of college football. Allen even received 17 first place votes for the Heisman Trophy after he finished the season with 56 tackles and 8.5 sacks on the season.
Allen is crucial for the Alabama defense to be able to get pressure on the elite quarterbacks that they will face, first off with Washington's Jake Browning, and then either Deshaun Watson or J.T. Barrett. Allen is disruptive and made plenty of plays against some of the top quarterbacks that he faced, including a 75-yard interception return touchdown against Ole Miss quarterback Chad Kelly.
Not only is Allen a playmaker but he draws double and triple teams which open up opportunities for other Alabama defenders to make plays in the backfield. Essentially, Jonathan Allen creates plays whether he's a part of the actual play or not. With Allen on the defensive line, Alabama can create immediate pressure, he hasn't been stopped all year and it likely won't happen in the biggest games of the season; expect to hear the name Jonathan Allen a few times during the Playoffs.
Dec 3, 2016; Atlanta, GA, USA; Florida Gators running back Lamical Perine (22) is brought down by Alabama Crimson Tide defense during the second quarter of the SEC Championship college football game at Georgia Dome. Mandatory Credit: Jason Getz-USA TODAY Sports
2. The Rest of the Defense
You didn't think that Alabama's defense revolved around only one playmaker, did you? Alabama has a multitude of different playmakers on their defense; from Jonathan Allen, to linebacker Reuben Foster, corners Marlon Humphrey and Minkah Fitzpatrick, the list goes on.
Alabama is built around its defense, which is number one in the nation in total defense this season. It really wouldn't matter how good the Crimson Tide offense is, their defense can do more than enough to contain opposing offenses to win a game with only 10 points on the board, or 30.
The Alabama defense has been good all year. The only team they really struggled with was Ole Miss, which had been the boogeyman of their past two seasons but the Crimson Tide did everything that they needed to do in that game, including making plays on the defensive side of the ball, to win.
Even Leonard Fournette, perhaps the top running back in the upcoming NFL draft, was not able to get anything going on the Alabama defense. The bigger the game, the better this defense gets, they proved it against USC, Ole Miss, Tennessee, Texas A&M, LSU and in the SEC Championship against Florida, this defense is equipped for whatever it sees in the Playoffs.
With a defense like that, you have to like Alabama's chances to repeat as National Champions.
Dec 3, 2016; Atlanta, GA, USA; Alabama Crimson Tide head coach Nick Saban speaks to the press after the SEC Championship college football game against the Florida Gators at Georgia Dome. Alabama Crimson Tide won 54-16. Mandatory Credit: Dale Zanine-USA TODAY Sports
1. Nick Saban
Even with all of their playmakers, the greatest reason to expect Alabama to win is still their head coach. Head coach Nick Saban is the architect of this modern day football dynasty. With him at the helm, anything is possible for Alabama. Saban has rarely faltered on the biggest stages and with one of, if not his best Crimson Tide team ever, he should have no problems coaching his way to another national title. Without Saban, this modern dynasty that Alabama has, most likely would not be a reality, it's easy to forget how bad the Crimson Tide were before Saban got there.
Saban has earned the right to be mentioned as the best head coach in college football right now, and he is cementing his place as one of, if not the best head coach in the history of college football. By winning another National Championship, Saban will continue to further his legacy and continue the tradition of championships at the University of Alabama.
Nick Saban will have his team ready to play, the Crimson Tide rarely if ever show up to a game with no motivation to win. It won't be easy victories, Washington is a great team (Clemson and Ohio State are great as well) and has many playmakers but the Crimson Tide have prepared for this game and this stage all year and would like nothing more than to come out on top once more.
More from Saturday Blitz
This article originally appeared on
---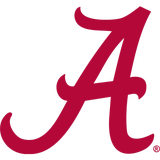 Get more from Alabama Crimson Tide
Follow your favorites to get information about games, news and more
---