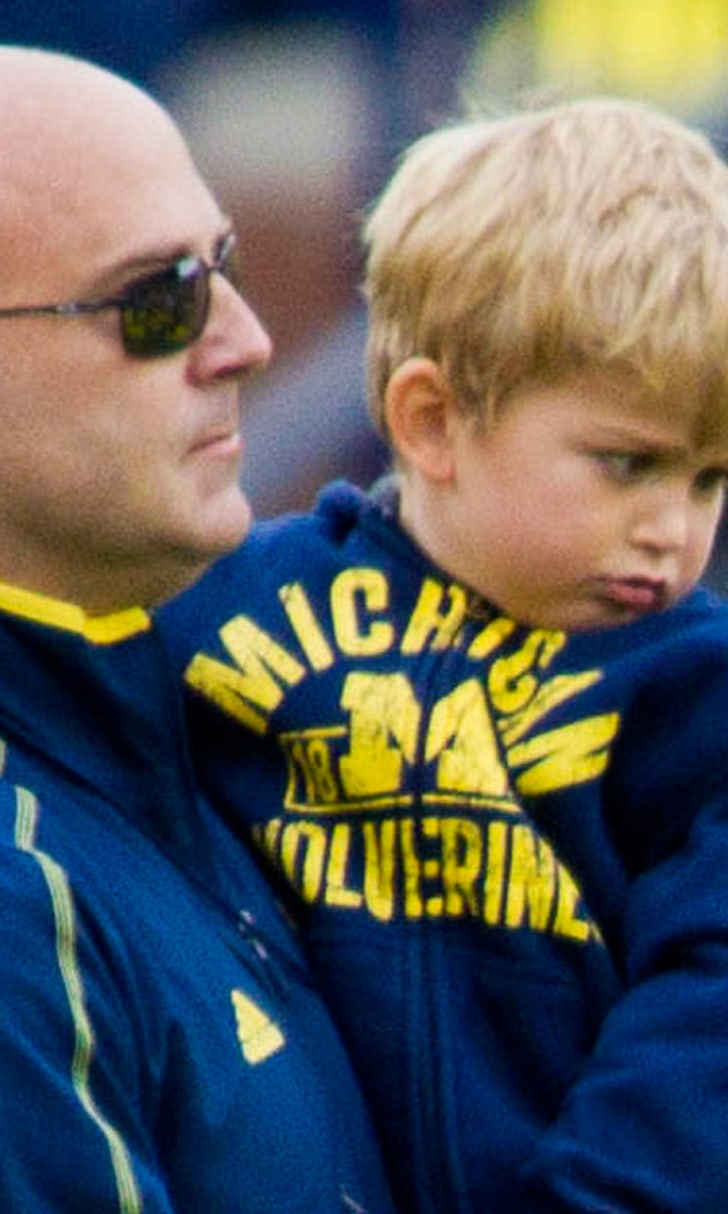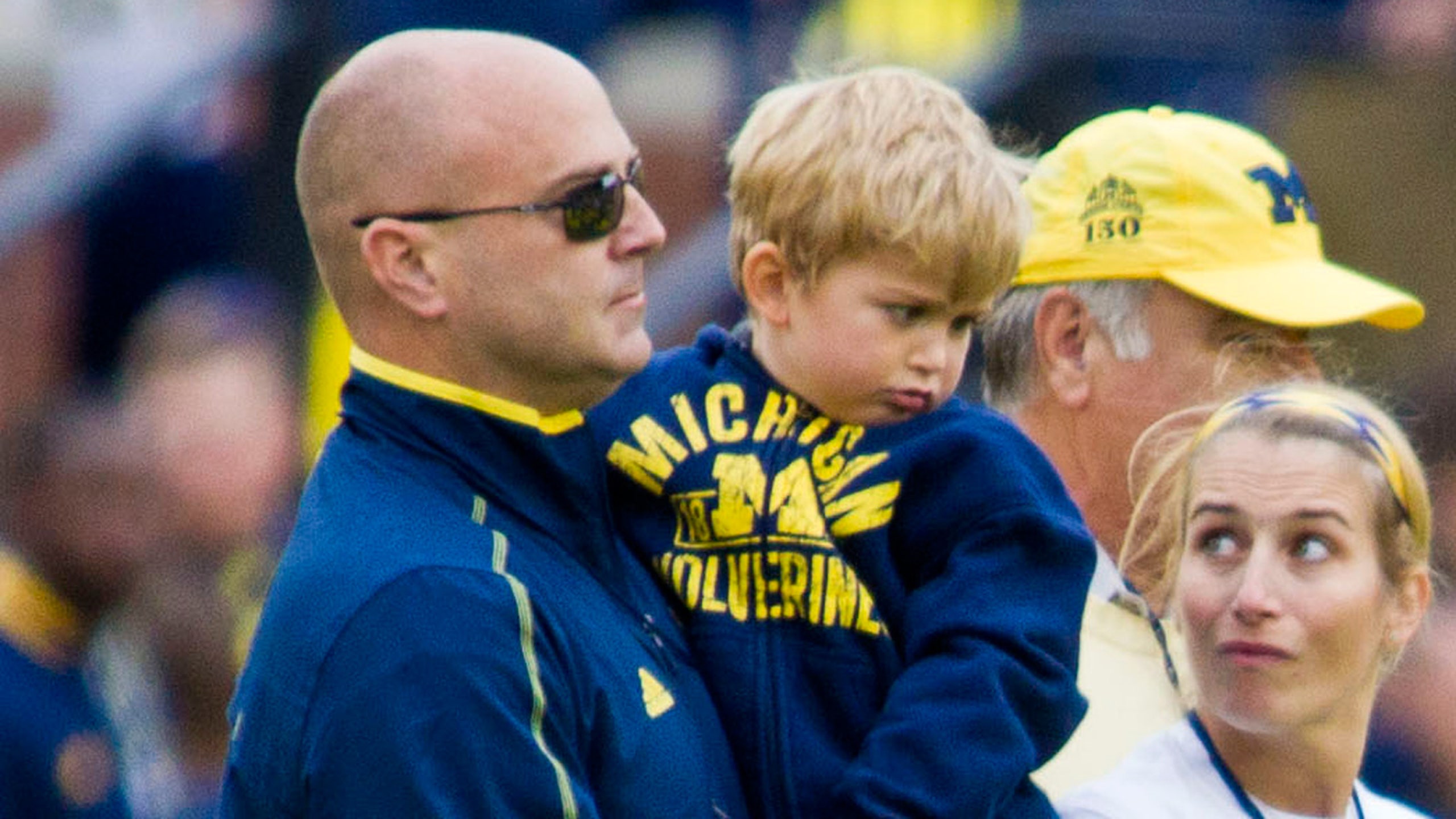 #ChadTough: Michigan uses Signing Day event to raise funds for cause
BY foxsports • February 3, 2016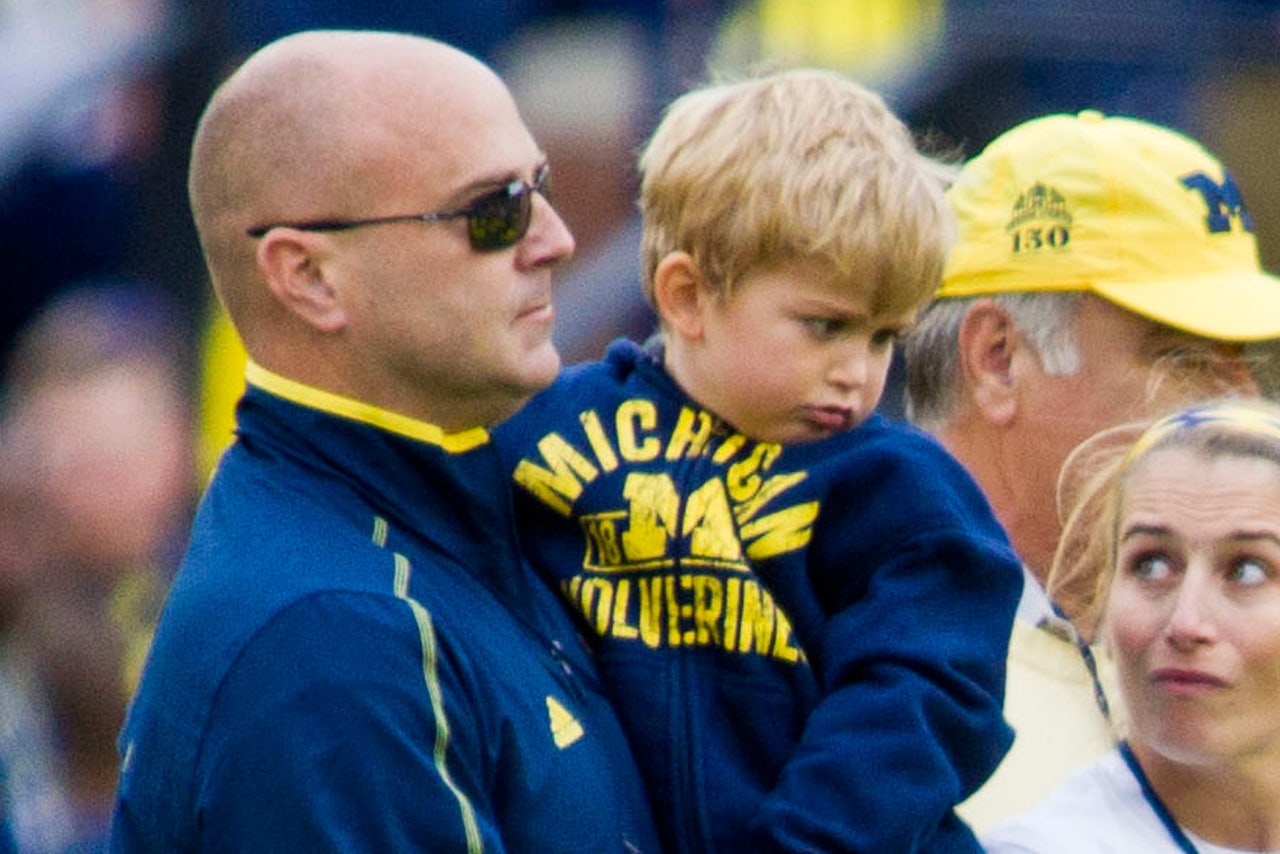 All eyes were on Michigan's "Signing of the Stars" extravaganza Wednesday in Ann Arbor, with celebrities and friends of the program such as Tom Brady, Derek Jeter, Ric Flair, Desmond Howard, John Harbaugh and others in attendance to help celebrate the Wolverines' highly ranked 2016 recruiting class.
But lost amid the name-dropping, the dabbing and the sometimes-over-the-top feting of 18-year-olds was the philanthropic nature of the event: "Signing of the Stars" was, in fact, a fundraiser for the ChadTough Foundation, which supports research for pediatric brain tumors and focuses on DIPG (Diffuse Intrinsic Pontine Glioma), an incurable form of brain tumor that took the life of 5-year-old Chad Carr in November 2015.
Carr, the grandson of former Michigan coach Lloyd Carr and the son of former Wolverines quarterback Jason Carr, was diagnosed with DIPG in September 2014. The Michigan community rallied around the Carrs, with the #ChadTough slogan often displayed on helmets and other apparel, but Chad succumbed to the disease exactly 15 months after the diagnosis. The average survival time after diagnosis is nine months.
The Carrs and Michigan's football program in general have been actively involved with the university's C.S. Mott Children's Hospital in the past, and after Chad's death, coach Jim Harbaugh reportedly began connecting the Signing Day show with the ChadTough Foundation's fundraising efforts. All proceeds from the event went to the foundation.
After Wednesday's event, the ChadTough Foundation tweeted that "Signing of the Stars" had already raised more than $110,000 for the organization, with more still being tabulated.
When asked by Big Ten Network how he was able to procure so many big names for "Signing of the Stars," Harbaugh said the following:
"Love for the university ... but most importantly, love for Chad Carr, ChadTough, his family, what Lloyd Carr has meant to this town, this state, this country. Tammi and Jason, Chad, his brothers. We've all witnessed it.
"When you see love, you see love for a young 5-year-old boy, when you see him love back, and everybody involved, it brings you nearer to God. I think that was the cornerstone of this event. Let that pour out and let others see it, too."
An emotional Tammi Carr, Chad's mother, took the stage partway through the event -- along with Harbaugh and his wife, Sarah -- to talk about the foundation's impact and her hopes for progress in DIPG research.
"Chad had an important job to do on this Earth, and it was to inspire people to get involved," Tammi said. "I truly believe he accomplished more in his five years than many people do in their entire lives.
"ChadTough Foundation is his legacy, inspiration and change, and we are truly committed to continuing his work."
To donate or find out more about the ChadTough Foundation, click here.
---
---