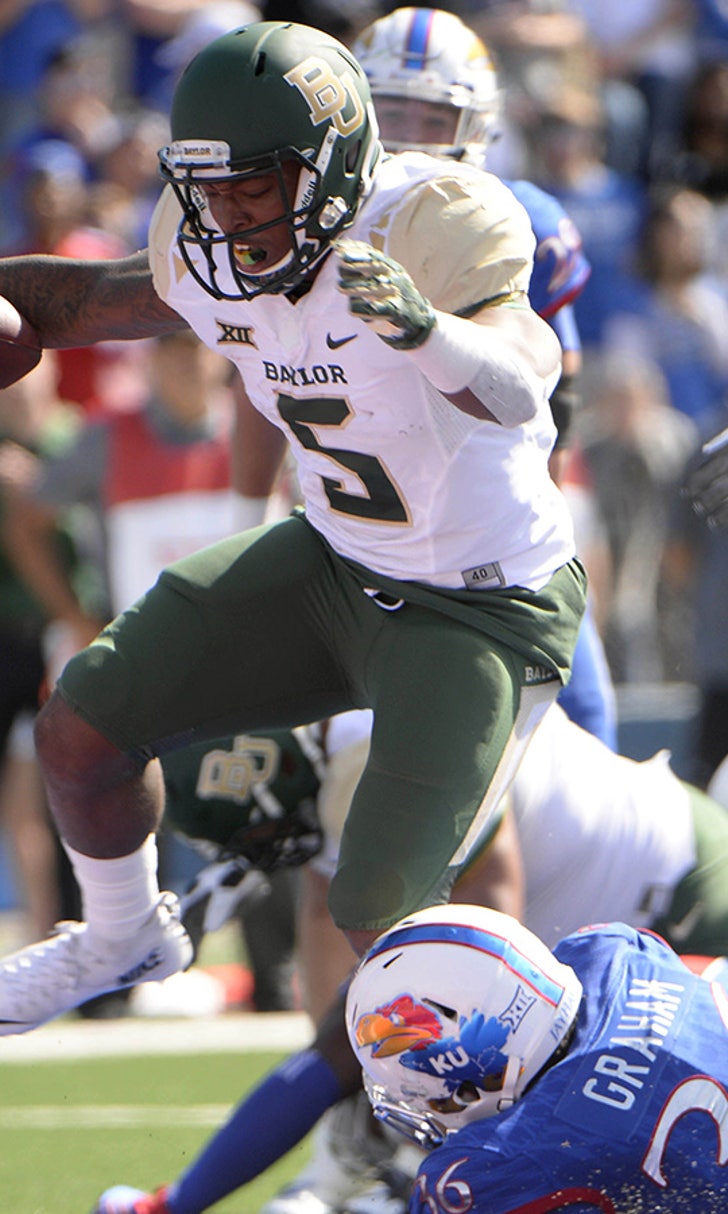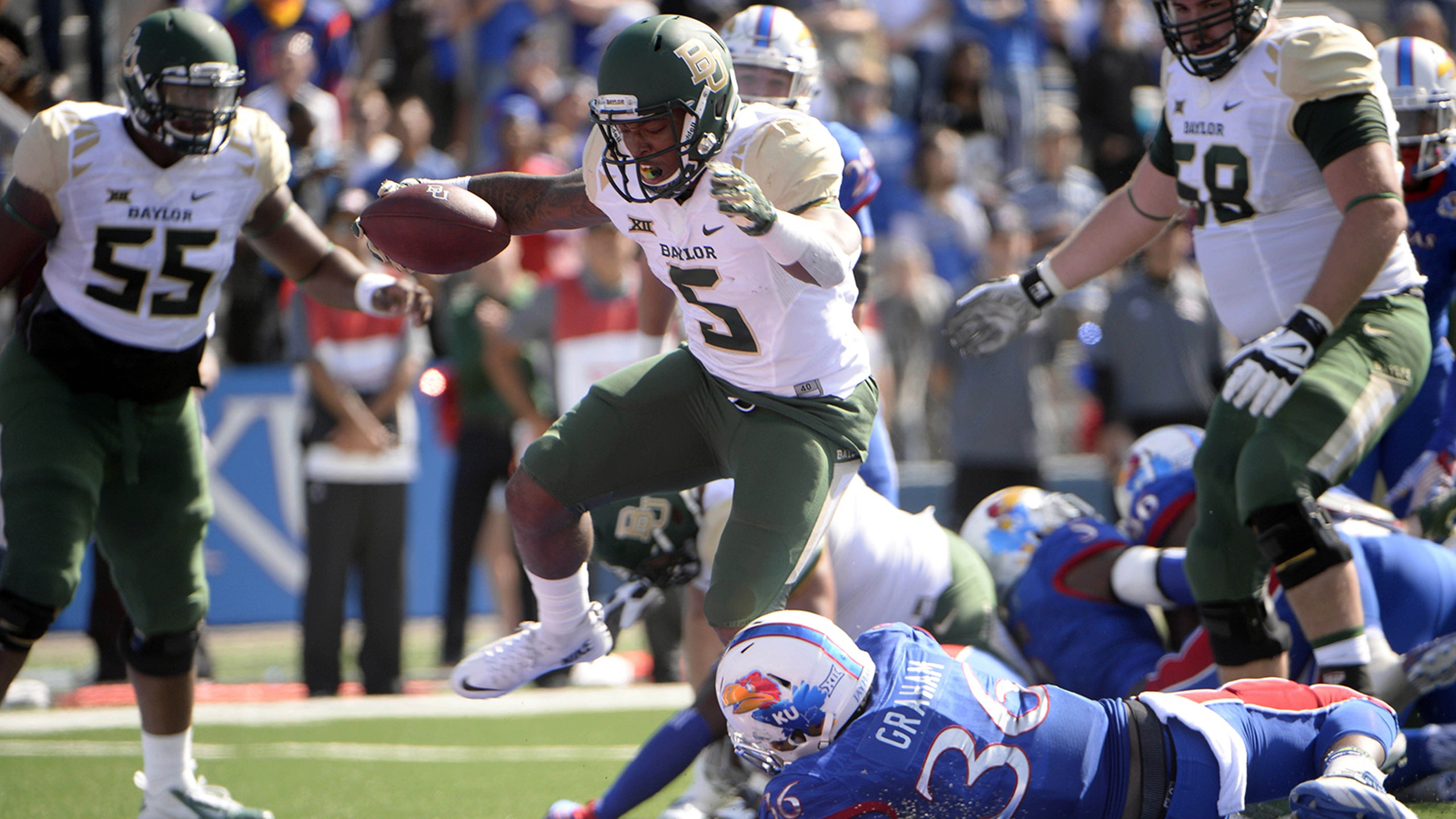 Baylor flips script on TCU with leap in the rankings
BY foxsports • October 12, 2015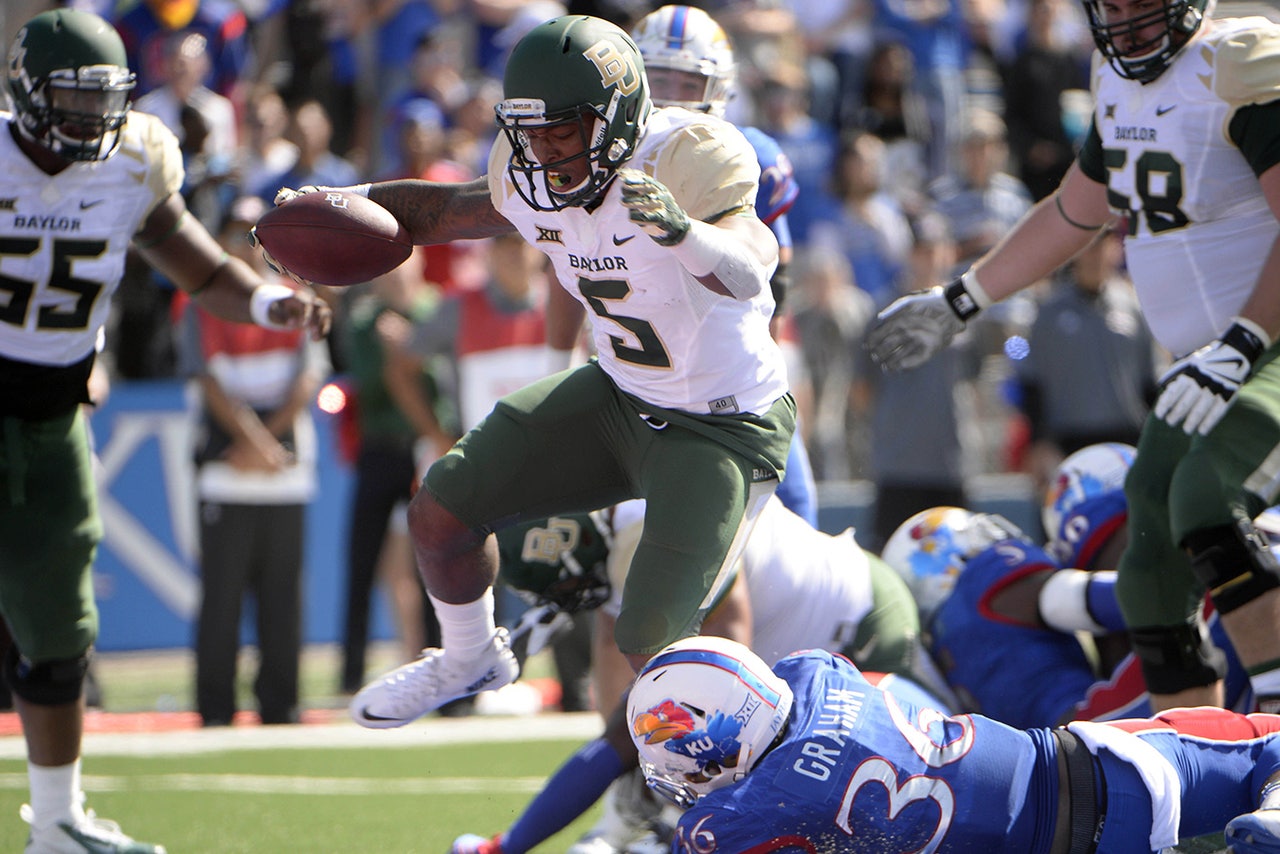 This week one year ago, the score 61-58 became a part of college football lore and the most contentious rallying point for the Baylor Bears in their Big 12 fight for supremacy with the TCU Horned Frogs.
A few weeks and a road loss at West Virginia later, and Baylor, despite the TCU victory, found itself behind the Frogs when the first College Football Playoff rankings were released. And the Bears stayed behind the Frogs until the final rankings, but it hardly mattered in the end because both teams were excluded from the inaugural four-team playoff.
Since that 61-58 game on Oct. 11, 2014, Baylor fans haven't let TCU fans forget It. It became the center of attention again last week, spray-painted in green across the TCU campus after the Robert Griffin III statue outside Baylor's McLane Stadium was defaced with purple spray paint.
To start the 2015 season, TCU still had the upper hand in the head-to-head faceoff with the Frogs. The AP poll tabbed TCU No. 2 and Baylor No. 4. Both teams moved up and down through six weeks, but TCU always remained ahead -- until this week.
Baylor buried another opponent under an avalanche of points while the Frogs continued to live dangerously with another narrow escape. The AP poll voters leapfrogged Baylor to No. 2, its highest ranking in school history, and dropped TCU to No. 3. Baylor received 13 first-place votes, shrinking No. 1 Ohio State's gap.
After the 66-7 win at Kansas, a game Baylor led 52-7 at halftime, Briles was asked if he needed to make a case for the Bears to be ranked No. 1.
"I don't think I've got to throw it, I think someone else is throwing it for us," Briles told reporters. "We just got to keep doing what we're doing and that will all take care of itself as we know. We've got a huge game against West Virginia at home, and that's where our focus started pretty early (Saturday) quite honestly."
Unless Baylor hits an unexpected hiccup, it should stay ahead of the Frogs in the polls and in the CFP playoff rankings when those debut on Nov. 3. This week it gets West Virginia at home. Baylor will be heavy favorites in every game leading up to the Nov. 27 showdown with TCU, assuming the injury-ravaged Frogs can remain unbeaten, too.
Now that Baylor has leaped ahead of TCU in the polls, it will likely stay in front when the first CFP rankings are released on Nov. 3. It means finally, 61-58, can rest in peace.
---
---