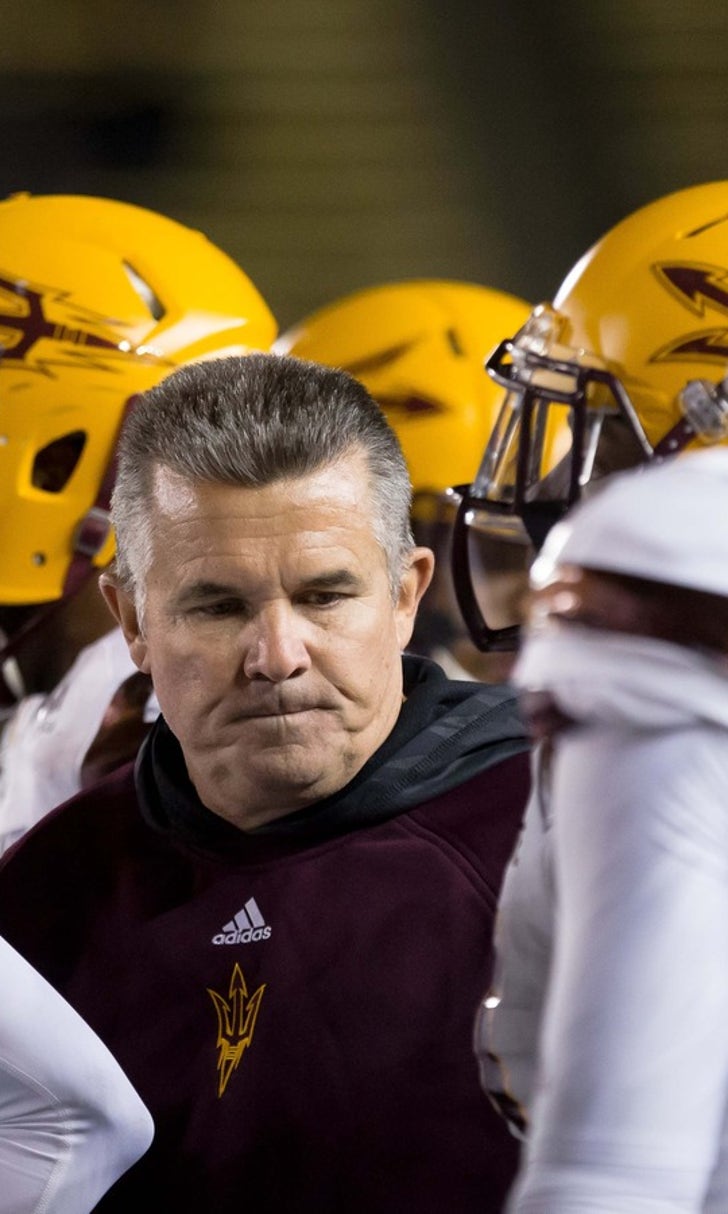 Arizona State football regular season review
BY foxsports • December 1, 2015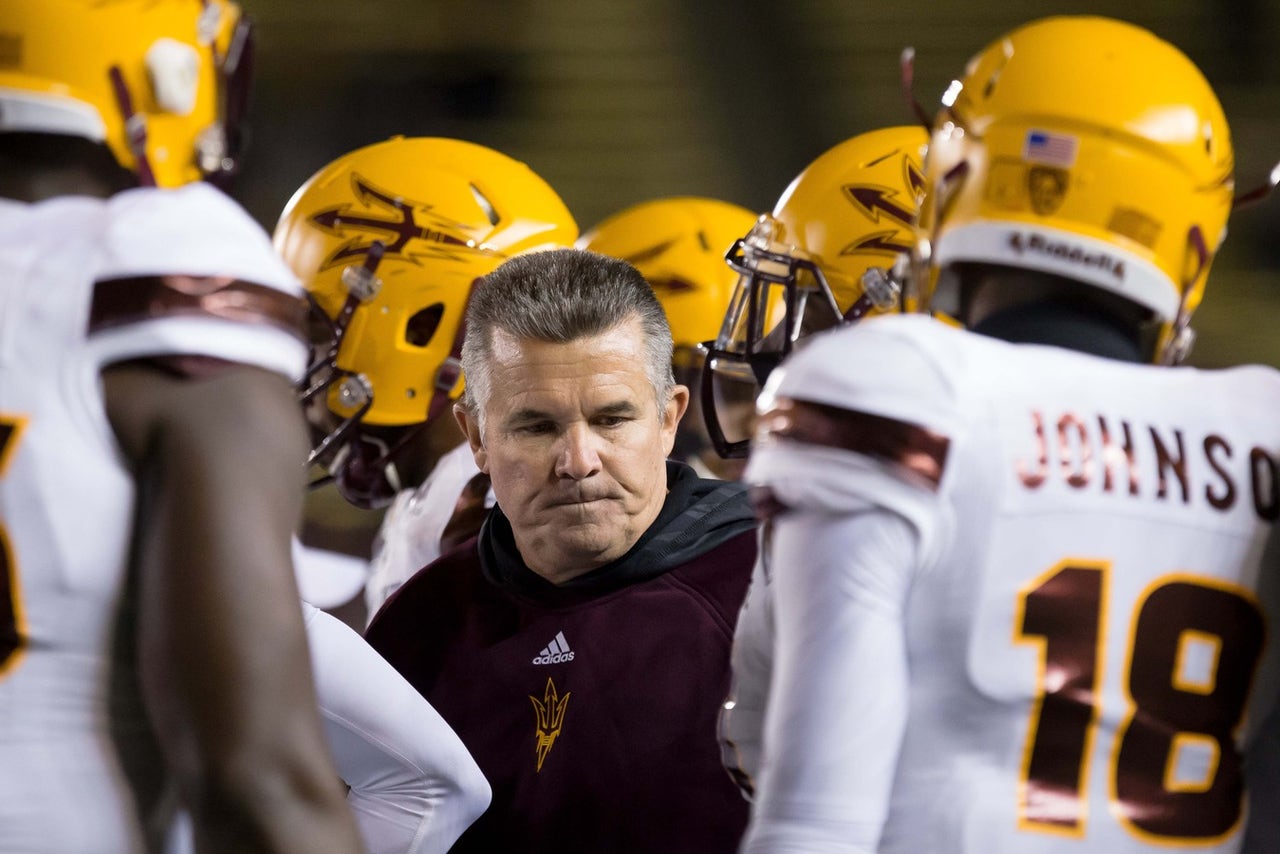 Arizona State football clearly had a disappointing season. Playoff expectations were nowhere near to being met. The Sun Devils had plenty of hype after scheduling their season opener against an SEC team, but they were never able to live up to their goals.
Game One was against Texas A&M in a "neutral" site. ASU's defense looked like they were up to the challenge through the first three quarters, but a fourth quarter collapse was a sign of things to come. The offense never found their rhythm right from the beginning.
Against Cal Poly, the red flags went up for Arizona State in their home opener. Looking to rebound after a deflating loss, the lower division Mustangs kept it close for the majority of the game. The Sun Devils came out with a close victory in a game that should have been a blowout.
ASU pushed their winning streak to two games in an easy win against New Mexico in their final non-conference game of the regular season.
The Pac-12 opener felt like a clean slate for the Devils going into the game. USC trounced Arizona State 42-14, and leading 35-0 at the half. This was their playoff elimination game four games into the year.
The most impressive win for the Sun Devils was when they took down undefeated #7 UCLA in the Rose Bowl. This 38-23 win gave the fans hope that ASU would compete for the Pac 12 South.
Facing the worst team in the Pac 12, Colorado, the Maroon and Gold had no issues in a 48-23 victory.
With a 4-2 record, Arizona State was heading to #4 Utah in a must-win game. Not only would winning this game help put Arizona State in prime position for the Pac 12, but it was also a chance to break into the nation's top 25. Leading after three quarters, another fourth quarter collapse and a quiet offense led to a 34-18 loss.
Next game was against Oregon at home. This was a Pac 12 elimination game, and Arizona State's defense would have a terrible showing in a 61-55 overtime loss.
Against the surprising Washington State Cougars, ASU raced out to an early lead, but could not hold on. The Cougars would go on to dominate the second half, and come out with a 38-24 victory at home.
The Sun Devils would go on to snap their three-game losing streak against Washington, winning 27-17 after finding themselves in a 17-0 hole.
The only goal Arizona State met this season was beating rival University of Arizona. Arizona State's offense would come out firing on all cylinders, and would go on to win 52-37 at home.
In the regular season finale at Cal, Arizona State would come out hot once again. Racing out to an early 24-3 lead, the defense was unable to hold on, as the Sun Devil defense was carved up in the second half, leading the Golden Bears to a 48-46 win.
Mike Bercovici's inconsistent play was not up to the dominant performances seen in the year before. D.J. Foster was projected as a potential Pac 12 player of the year, but he had a quiet season at wide receiver.
Arizona State's running game was definitely a positive, as Demario Richard and Kalen Ballage proved to be a dynamic duo carrying the football.
In the Pac 12, ASU's wins came against UCLA (true freshman quarterback), Colorado (last place in the Pac 12), Arizona (against a back up quarterback), and Washington (freshman quarterback).
Against veteran quarterbacks like Cody Kessler, Jared Goff, and Luke Falk, the Sun Devils gave up an average of 448 passing yards per game.
Head coach Todd Graham failed as a defensive coordinator this season. He constantly blitzed the quarterback, and showed stubbornness when adjustments needed to be made.
ASU will have a meaningless bowl game to finish off a season to forget.
More from isportsweb.com:
---
---