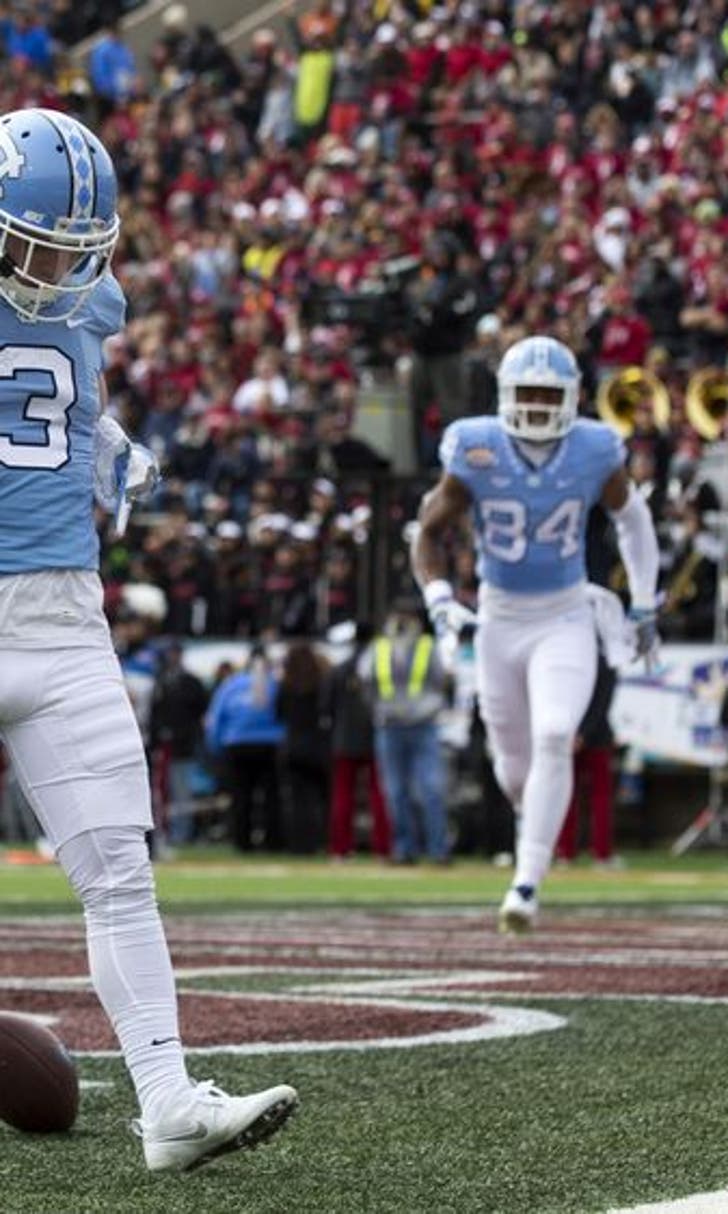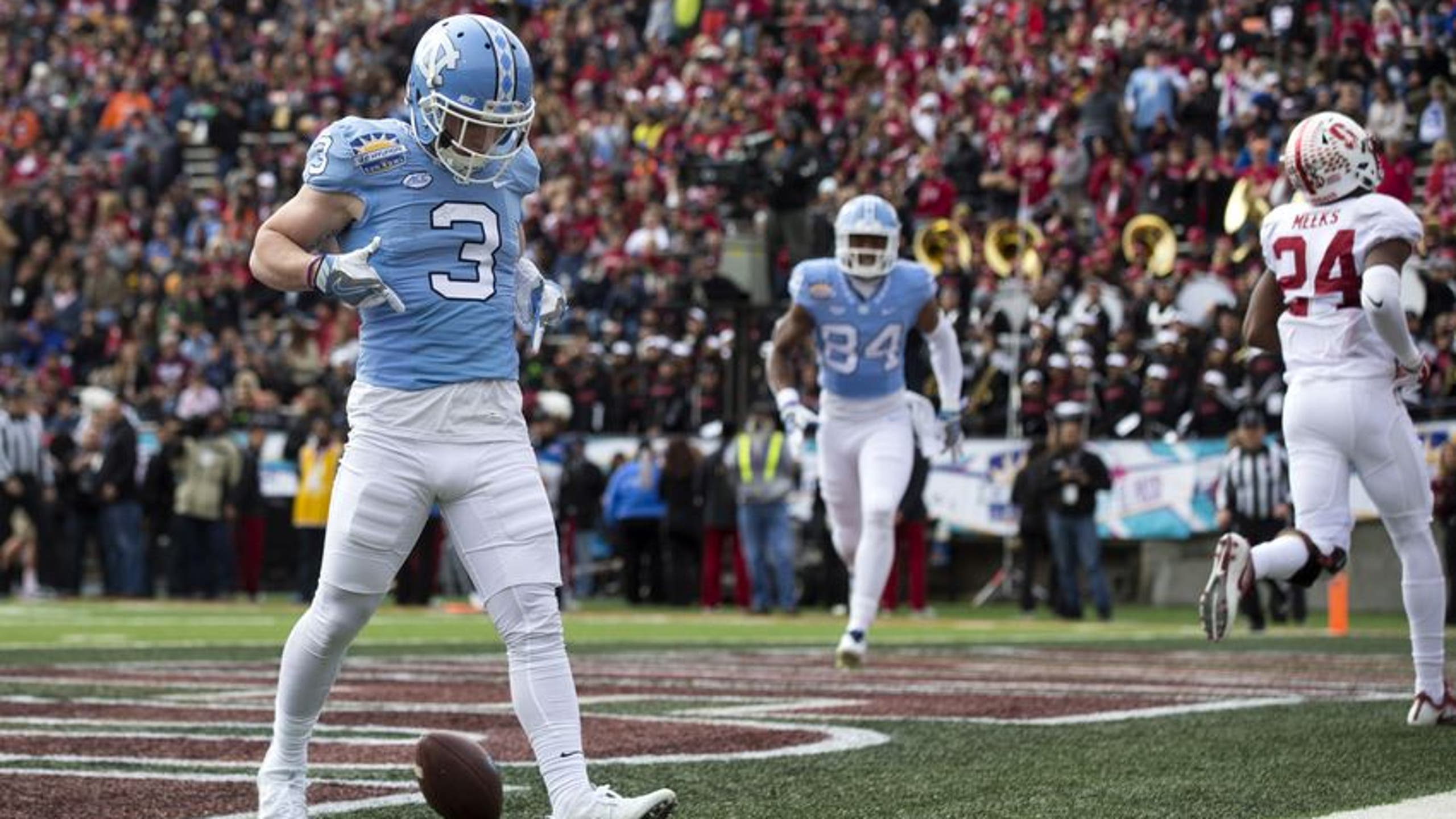 2016 Sun Bowl: Tar Heels can't complete comeback
BY Fansided and Zack Pearson/FanSided via Keeping It Heel • December 30, 2016
UNC falls to Stanford in another disappointing bowl showing
It was a disappointing end to a disappointing season for the North Carolina Tar Heels.
The Tar Heels season officially ended on Friday with a 25-23 loss to Stanford, a game in which many felt UNC should have won. But in the end, they fell a little short.
UNC got the scoring started on their first offensive drive as Mitch Trubisky hit Ryan Switzer for a 19-yard touchdown.
Stanford answered on its ensuing drive with a touchdown pass to running back Bryce Love, who burned the UNC defense.
After that, it was Stanford field goals and UNC mistakes that were the story of the game.
Trubisky turned the ball over three times, throwing two interceptions to Stanford safety Dallas Lloyd. The other turnover was a fumble on a rushing attempt as a umpire made contact with Trubisky's arm, causing the ball to fall out.
UNC's defense held Stanford to just field goals on several drives in the red zone, giving UNC's offense a chance to stay in the game.
The Tar Heels briefly took a 17-16 lead after running back Jordon Brown's first career rushing touchdown, a play in which it seemed as if UNC had the momentum. After a defensive stand, UNC got the ball back in their own territory with a chance to extend the lead.
Then Trubisky's second interception, a stare down to Lloyd, as he returned it for a pick-six. The Tar Heels never recovered.
Trubisky marched 97 yards down the field with just over a minute left as he threw a touchdown pass to Bug Howard. But the ensuing two point conversion failed as Stanford's Solomon Thomas came in untouched for the sack.
Thomas finished the game with 7 tackles and a sack, creating problems for UNC's offensive line all game long.
For UNC, it's a tough loss to swallow.
They entered the season with hopes of returning to the ACC Championship Game. A opening week loss to Georgia hurt but UNC got rolling with four straight wins including a road victory over Florida State.
But in the second half of the season, UNC went just 4-4 in their final 8.
Now as the season wraps up, big decisions loom including Trubisky's which will be a hot topic in the upcoming week.
More from Keeping It Heel
This article originally appeared on
---
---