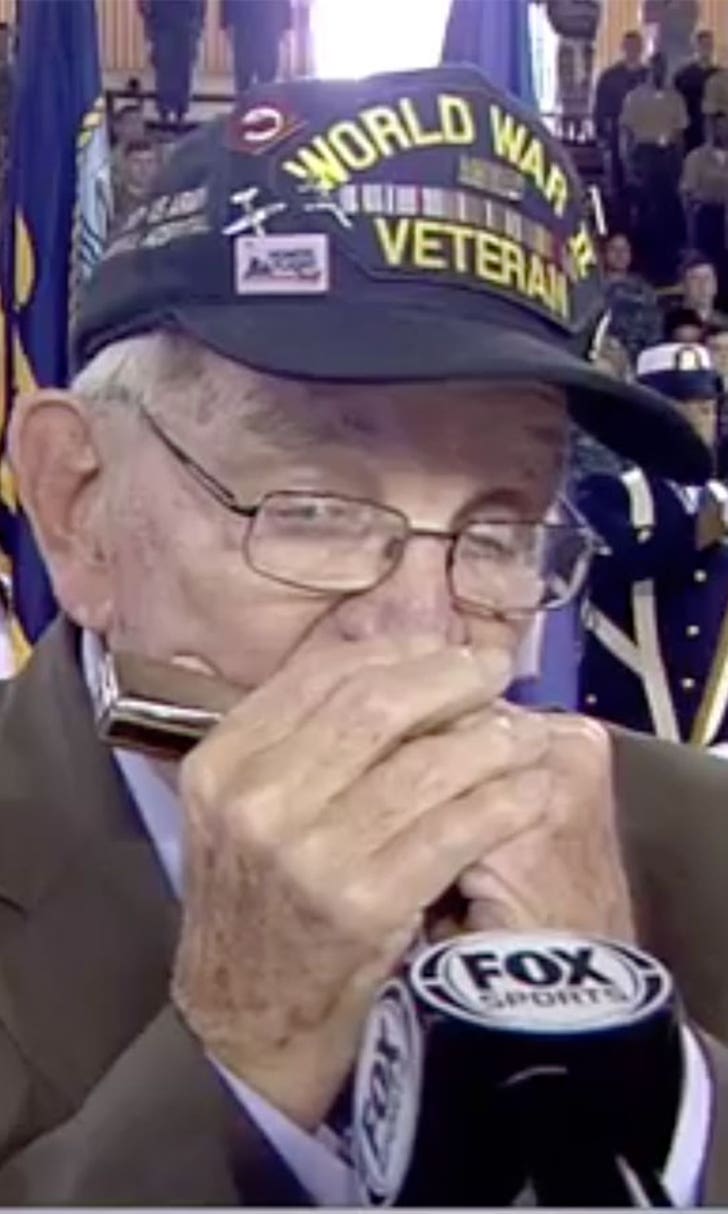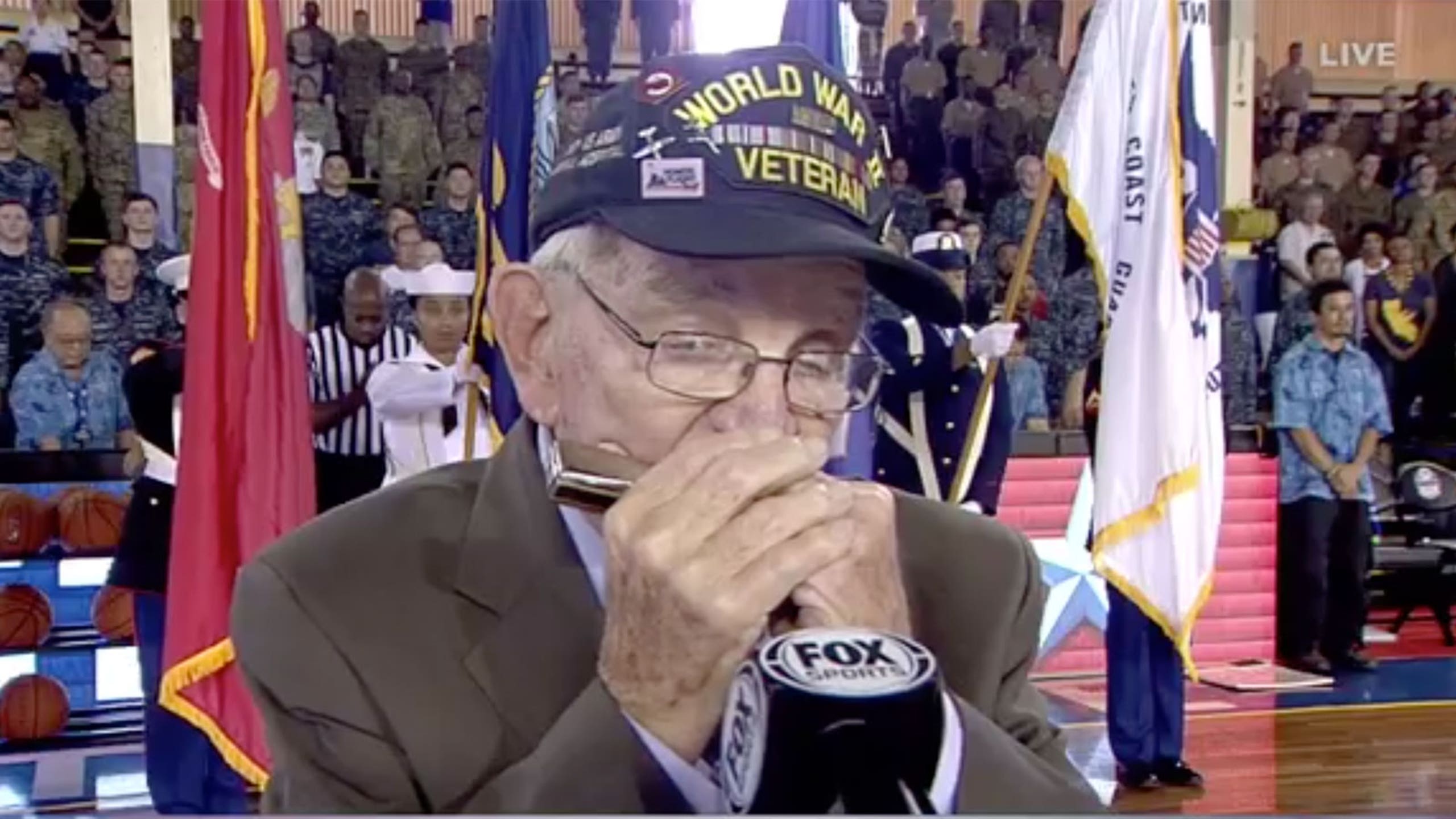 World War II veteran wows Pearl Harbor crowd with national anthem on harmonica
BY Zack Pierce • December 9, 2016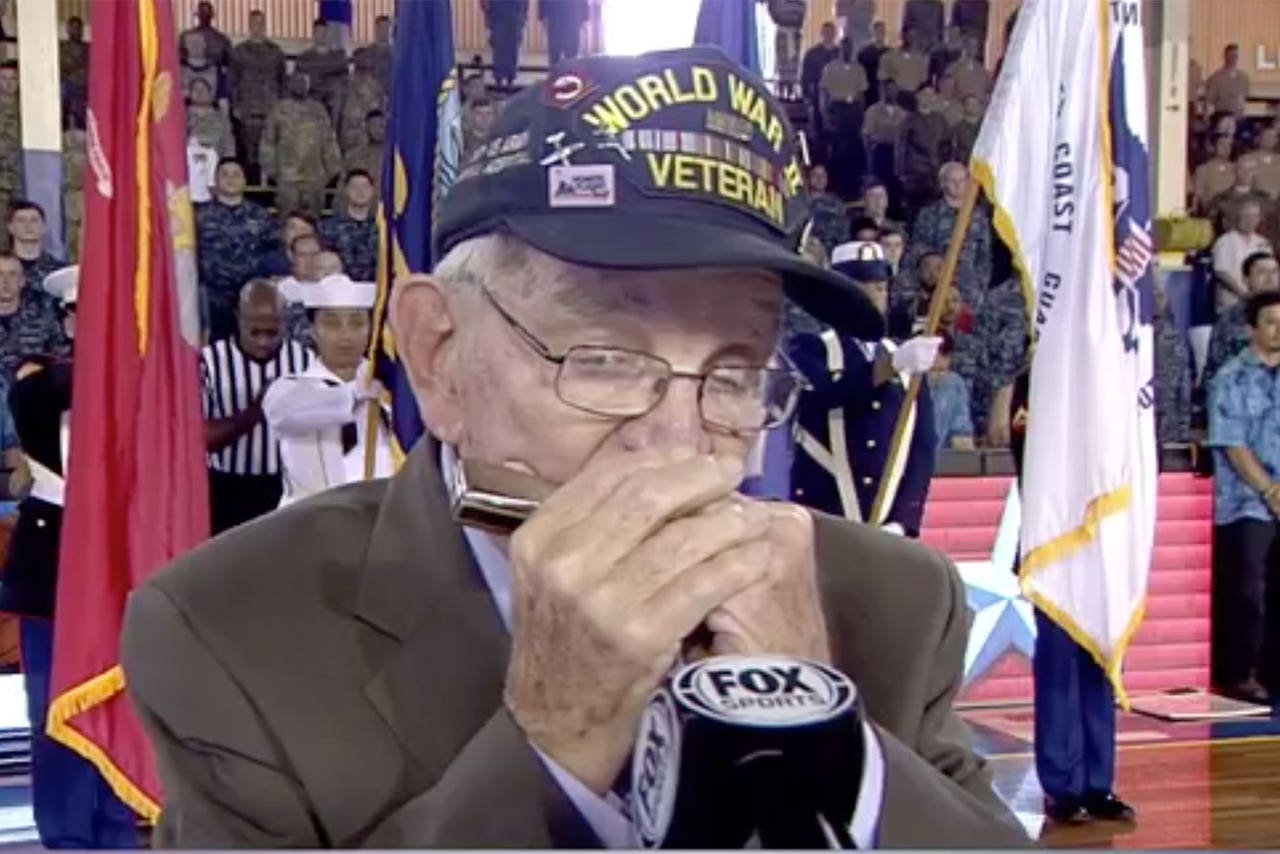 Wednesday marked the 75th anniversary of the attacks on Pearl Harbor that launched the United States into World War II. It was also the second day of the Pearl Harbor Invitational, a two-day basketball showcase on FS1, staged at Bloch Arena on the very base that fell under fire from Japanese forces that day in 1941.
Before Seton Hall and Cal tipped off in the first game of Wednesday's doubleheader, Peter DuPre' — introduced to the crowd as a 97-year-old World War II veteran, though some news stories have him at 93 years old — came out to the court to a deliver a rendition of the Star-Spangled Banner with his harmonica. It was somber and beautiful:
Great moment. Well done, Mr. DuPre'.
DuPre' got a little warm-up in before his flight to Hawaii earlier this week too:
---
---