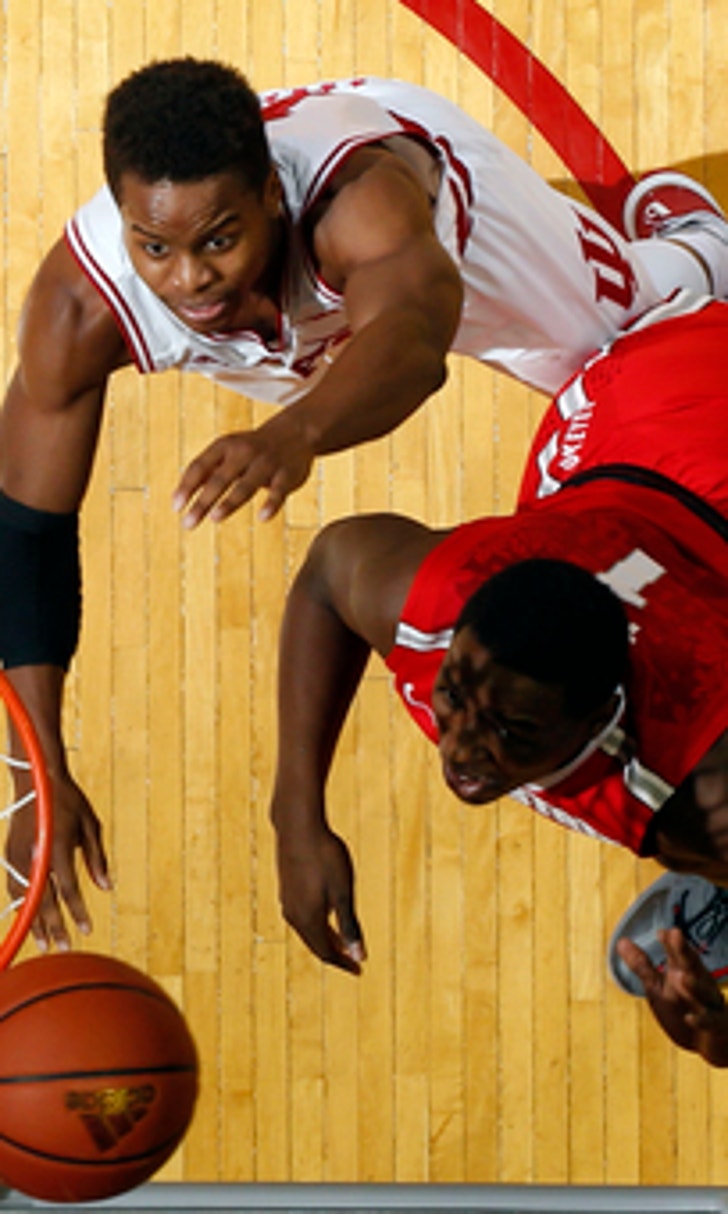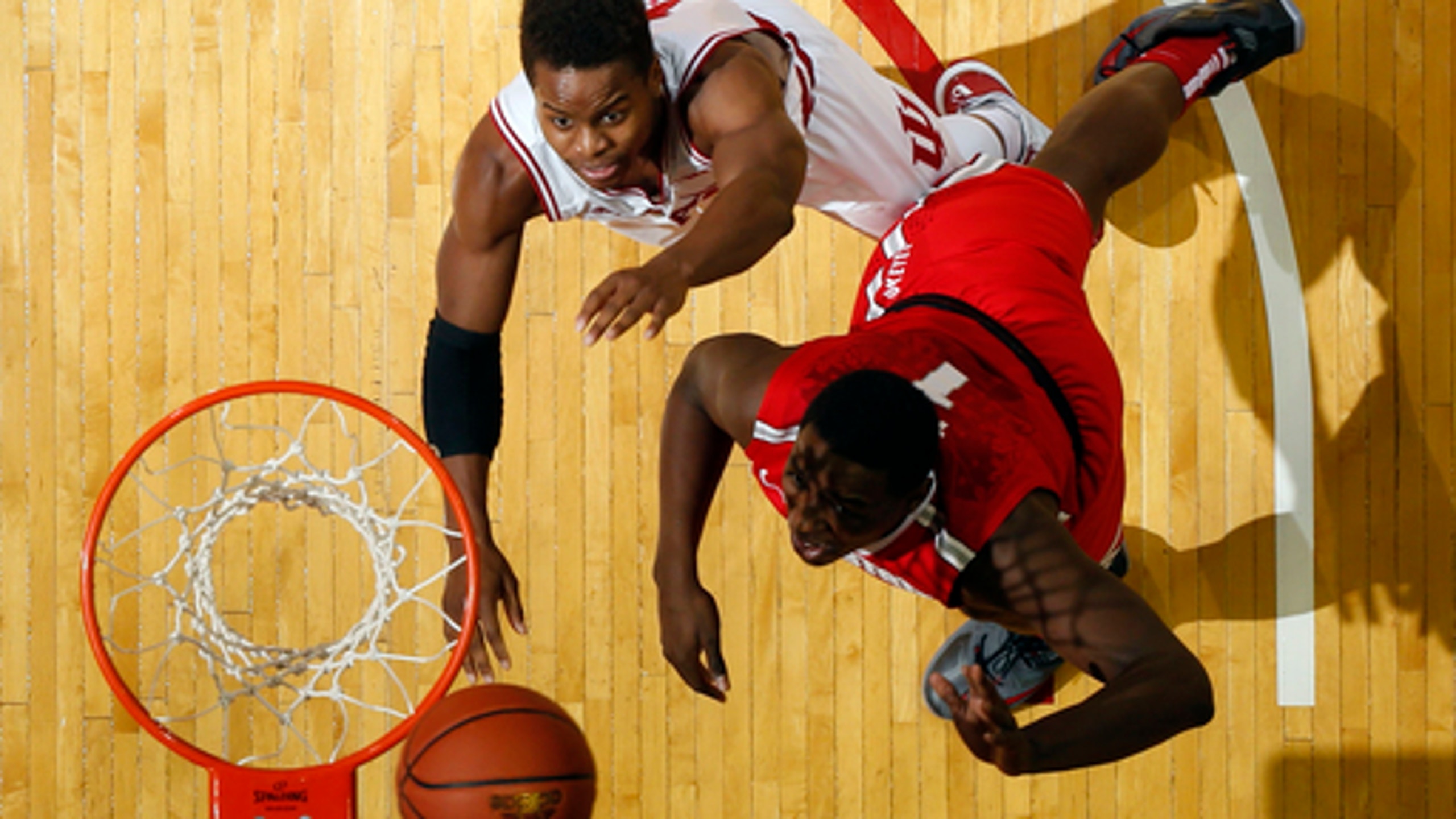 Williams scores 23 points, Indiana tops Ohio State 85-60
BY foxsports • January 10, 2016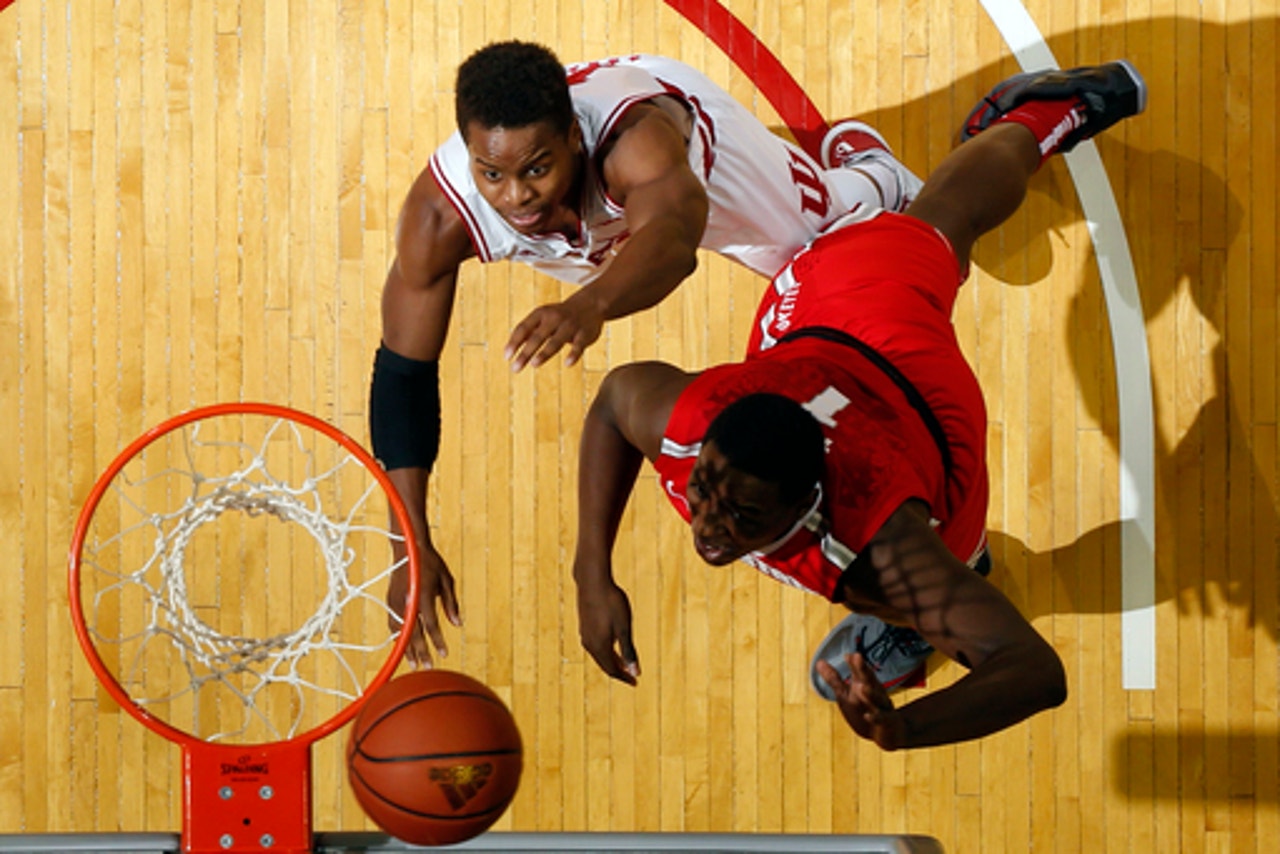 BLOOMINGTON, Ind. (AP) Yogi Ferrell stood under the Indiana basket in disbelief as he watched his wide-open layup rim out. The sellout crowd at Assembly Hall was just as shocked.
Ferrell's missed layup might have been the only low point of the day for Indiana, which won its ninth straight game in convincing fashion with an 85-60 win over Ohio State on Sunday.
Ferrell had 16 points for the Hoosiers (14-3, 4-0 Big Ten). Troy Williams added 23 points and freshman Thomas Bryant had 18 points and 13 rebounds and Robert Johnson finished with 11 points.
''Obviously some outstanding person numbers, but most importantly, it was a team mindset knowing that we were playing an excellent team. Our guys rose to the challenge and I'm very proud of them,'' Indiana coach Tom Crean said. ''Today was a product of us getting better over the last few days. I'm really, really proud of the way our team played.''
Indiana led 24-12 with just under 10 minutes to play in the first half. The 12-point deficit was the closest Ohio State (11-6, 3-1) would come to challenging the Hoosiers the rest of the game. Williams scored seven of Indiana's first 12 points.
With less than four minutes to play in the first half, Williams scored six-straight points, giving him 16 to just 14 for Ohio State. Williams said his first half scoring more to do with the flow of the game and how Indiana operated its offense.
''We followed the game plan, kept the intensity up and the effort and we just read the situation,'' Williams said. ''With the offense, we don't try to shape it around one person, we shape it around what Indiana does.''
During the final 10 minutes of the half, the Hoosiers outscored Ohio State 24-6, leading 48-18 at halftime. Ohio State coach Thad Matta said Sunday's game was his worst nightmare.
''(At halftime) I was literally searching for something to say. I don't think I have been in that situation too much,'' he said. ''They were rolling today. We just didn't have it today.''
Indiana kept rolling, coming out of the half and extending its lead. The Hoosiers went on an 8-0 run that gave them their biggest lead of the day. Ohio State put together a 21-7 run during the second half, but Indiana never let the Buckeyes get within 20 points.
Freshman JaQuan Lyle led the Buckeyes with 29 points.
Crean praised Ohio State despite the lopsided victory. Crean said the Buckeyes didn't have their best day, but that didn't change how good he thinks his conference foe is. Indiana did a lot of things right on a day where it seemed like Ohio State could do nothing but wrong.
''(The first half) was definitely the most fun basketball that I've played here. Playing with these guys, going to the offensive glass and dunking the ball, I think that's fun,'' Ferrell said. ''I feel like the way we practice is the standard we set. Early on in the season we weren't playing up to that standard, but now we're taking a lot more pride and we know what we're capable of.''
---
TIP INS
Oho State: The Buckeyes shot just 28 percent in the first half and had 11 turnovers that Indiana converted to 17 points. They also got outscored 26-10 in the paint. ... Things improved in the second half, the Buckeyes shot 48 percent, had three turnovers and a 20-14 advantage on points in the paint.
Indiana: The Hoosiers outrebounded Ohio State 50-31. .... Indiana had 10 assists on its first 11 baskets and finished with 19 assists on 31 Ferrell and Johnson had six assists apiece.
IF AT FIRST YOU DON'T SUCCEED:
The Hoosiers outscored the Buckeyes 32-5 in second chance points. Indiana grabbed 17 offensive rebounds.
UP NEXT
Ohio State hosts Rutgers on Wednesday.
Indiana travels to Minnesota Saturday.
---
---