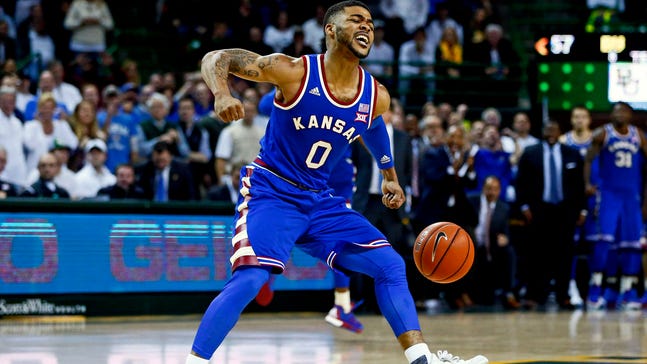 Why the Kansas Jayhawks will win the 2016 NCAA tournament
Published
Mar. 15, 2016 5:30 p.m. EDT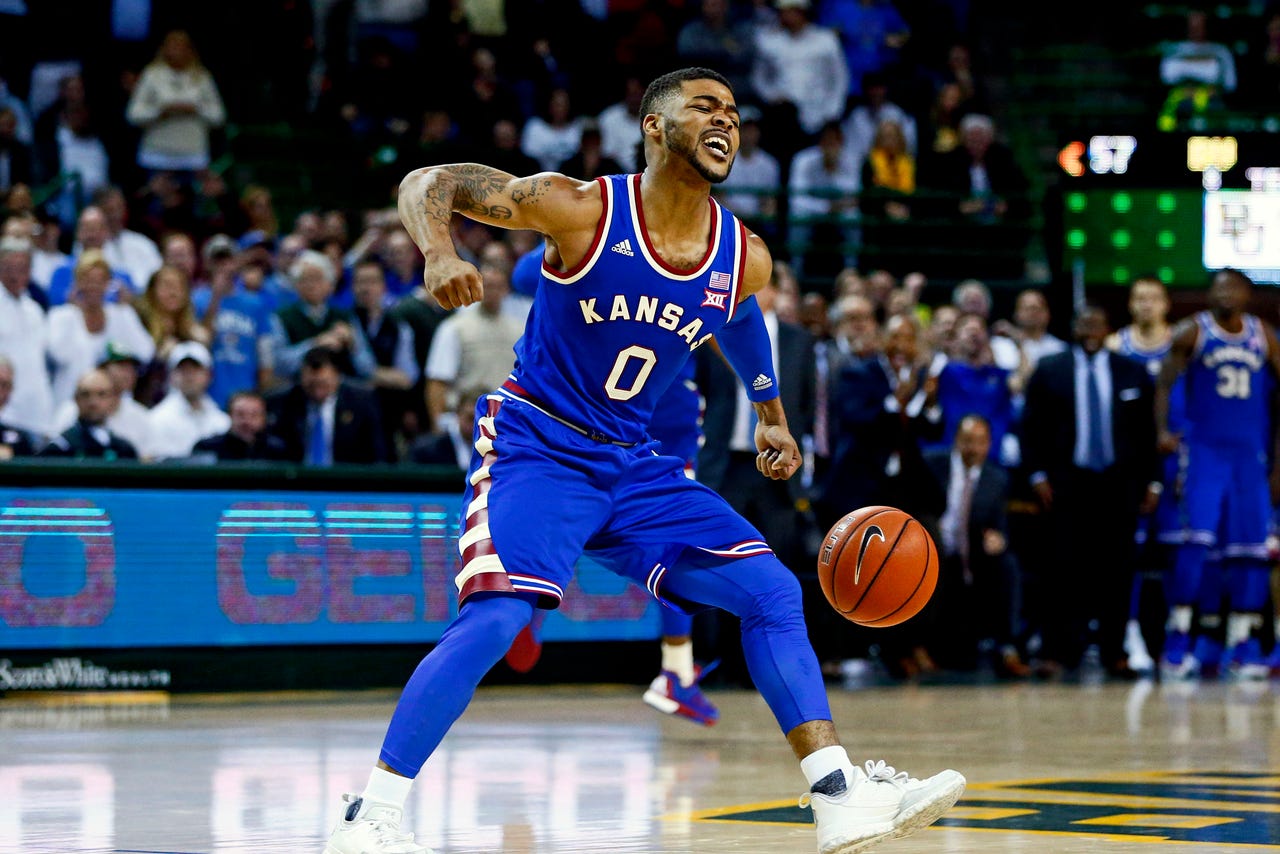 Predicting the winner of the NCAA tournament takes about as much foresight and knowledge as winning at roulette. You can know everything there is to know about college basketball and, in the end, it's still a guessing game. But what if instead of forecasting the future we look to the past to see if we can use stats and tourney history to narrow the field from 68 all the way down to one? After coming up with a couple of rules, we were able to do just that and figured out which team will have its One Shining Moment on the first Monday in April.
1. No seed of No. 9 or worse has won the NCAA championship.
If you're in the bottom half of the seedings, you're there for a reason. Since the 64-team tournament began, no team in that bottom half has even made the final, let alone won it. I mean, only five teams have even made the Final Four as a No. 9 or worse (No. 9 Wichita State, 2013; No. 11 LSU, 1986; No. 11 George Mason, 2006 and No. 11 VCU, 2011). All lost in the semis.
(Rich Sugg/Kansas City Star/KRT)
Sorry: No. 9s Connecticut, Cincinnati, Providence, Butler; No. 10s Temple, VCU, Pittsburgh, Syracuse; No. 11s Vanderbilt, Wichita State, Northern Iowa, Michigan, Tulsa, Gonzaga; No. 12s South Dakota State, Yale, Chattanooga, Little Rock; No. 13s Hawaii, UNC-Wilmington, Stony Brook, Iona; No. 14s Buffalo, Green Bay, Stephen F. Austin, Fresno State; No.15s UNC Asheville, Cal St. Bakersfield, Weber State, Middle Tennessee State; No. 16s Austin Peay, Holy Cross, Southern, Florida Gulf Coast, Fairleigh Dickinson, Hampton (36 of 68 teams eliminated)
2. It's been 50 years since a team from Texas won the title.
The last Texas team to cut down the nets (though they might not even have been cutting nets back then) was the historic 1966 Texas Western team that started five black players against Adolph Rupp's all-white Kentucky team. Ben Affleck did a heckuva job coaching that team. Since then, Texas has been 0-for in the tournament. Actually, that team (coached by Don Haskins in real life) is the only Texas team to ever win, dating to the start of the tourney in 1939.
Sorry: No. 3 Texas A&M, No. 5 Baylor, No. 6 Texas, No. 8 Texas Tech (40 of 68 teams eliminated)
3. No team has ever lost its first conference tournament game and won the title.
(Photo by Joe Robbins/Getty Images)
This stat is sort of amazing. I mean, it makes perfect sense that our first two stats suggest poorly seeded teams don't win or that Texas is more football country than basketball country. But you're telling me no team has ever laid an egg playing a meaningless conference tournament opener and then run the table in the NCAAs? Bizarre. You'd think some team sleepwalking through a Friday afternoon game would be good enough to go on a 6-0 run in the tournament, right? That might be a function of the fact that the ACC was the lone conference to have a tournament for years, but that was only through the '50s, '60s and '70s. Since about 1980, the Big East and SEC have had tournaments and eventually every big conference joined in, with the Big Ten being the last true holdout. 
Sorry: No. 4 Iowa State, No. 5 Indiana, No. 7 Iowa, No. 7 Wisconsin (44 of 68 teams eliminated)
4. It's all about the power conferences.
UNLV was the last non-power team to win the title and that's only if you consider hot-tub sitting with a guy named "The Fixer" to be "non-power."
Sorry: No. 7 Dayton, No. 8 St. Joseph's (46 of 68 teams eliminated)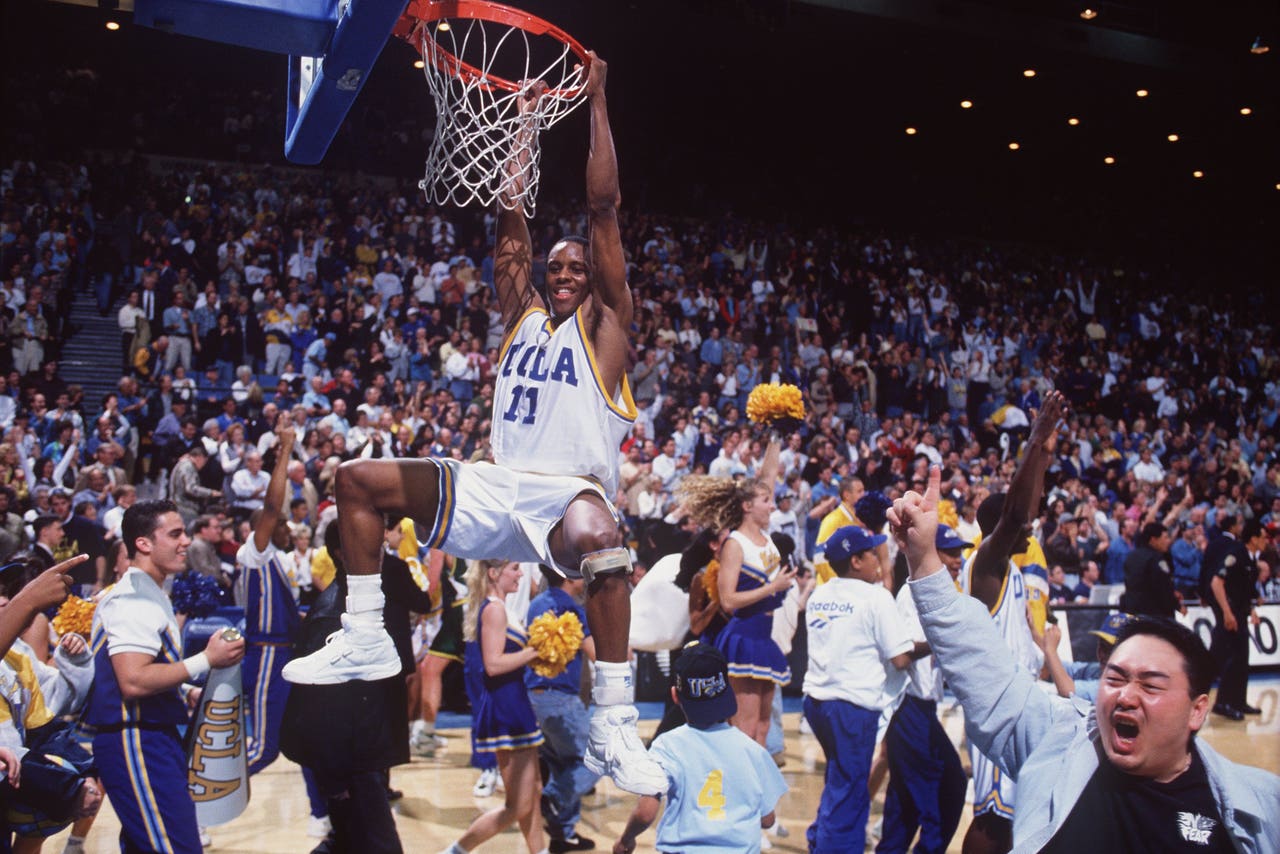 (AP)
5. The Pac-12 is on a title drought.
Since the normal seeding of the NCAA tournament began in 1979, only two Pac-12 (or Pac-10, at the time) teams have claimed championships: UCLA in 1995 and Arizona in 1997. However, both those teams were ranked No. 1, as is Oregon, so we'll keep the Ducks around while getting rid of the six —€" SIX? — Pac-12 teams remaining. 
Sorry: No. 3 Utah, No. 4 California, No. 6 Arizona, No. 7 Oregon State, No. 8 USC, No. 8 Colorado (52 of 68 teams eliminated)
6. A No. 5 seed might as well be seeded No. 15.
Oddly, no 5-seed has ever won the tournament. Too busy losing first-round games to No. 12 seeds, I guess.
Sorry: No. 5 Maryland, No. 5 Purdue (54 of 68 teams eliminated)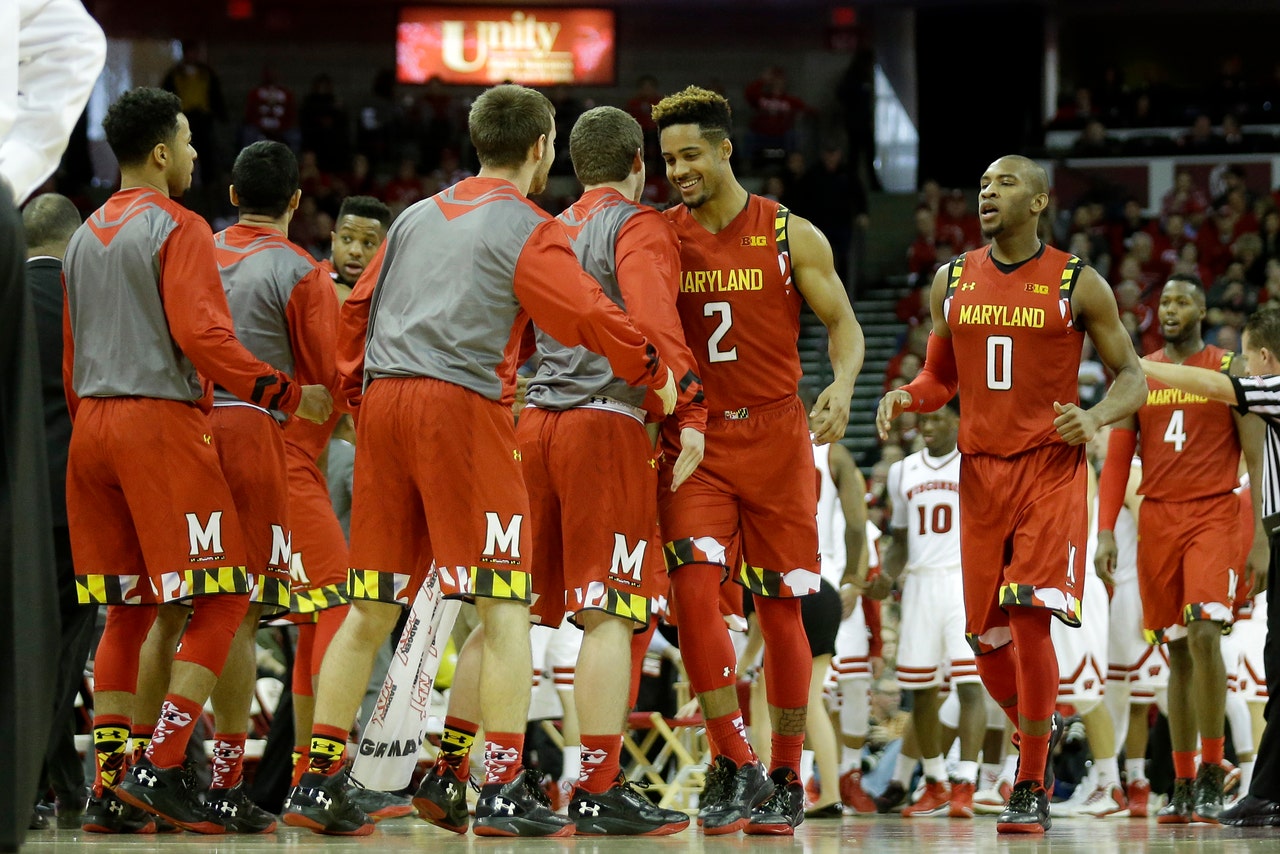 (Photo by Mike McGinnis/Getty Images)
7. Only once in the 64-team era has a school without a Division I football team won the title.
And that came back in the first year of 64 teams, when Villanova won it all. Since then it's been all big-time football programs, assuming, of course, that you consider what Kansas plays as "big-time football."
Sorry: No. 2 Villanova, No. 6 Seton Hall (56 of 68 teams eliminated)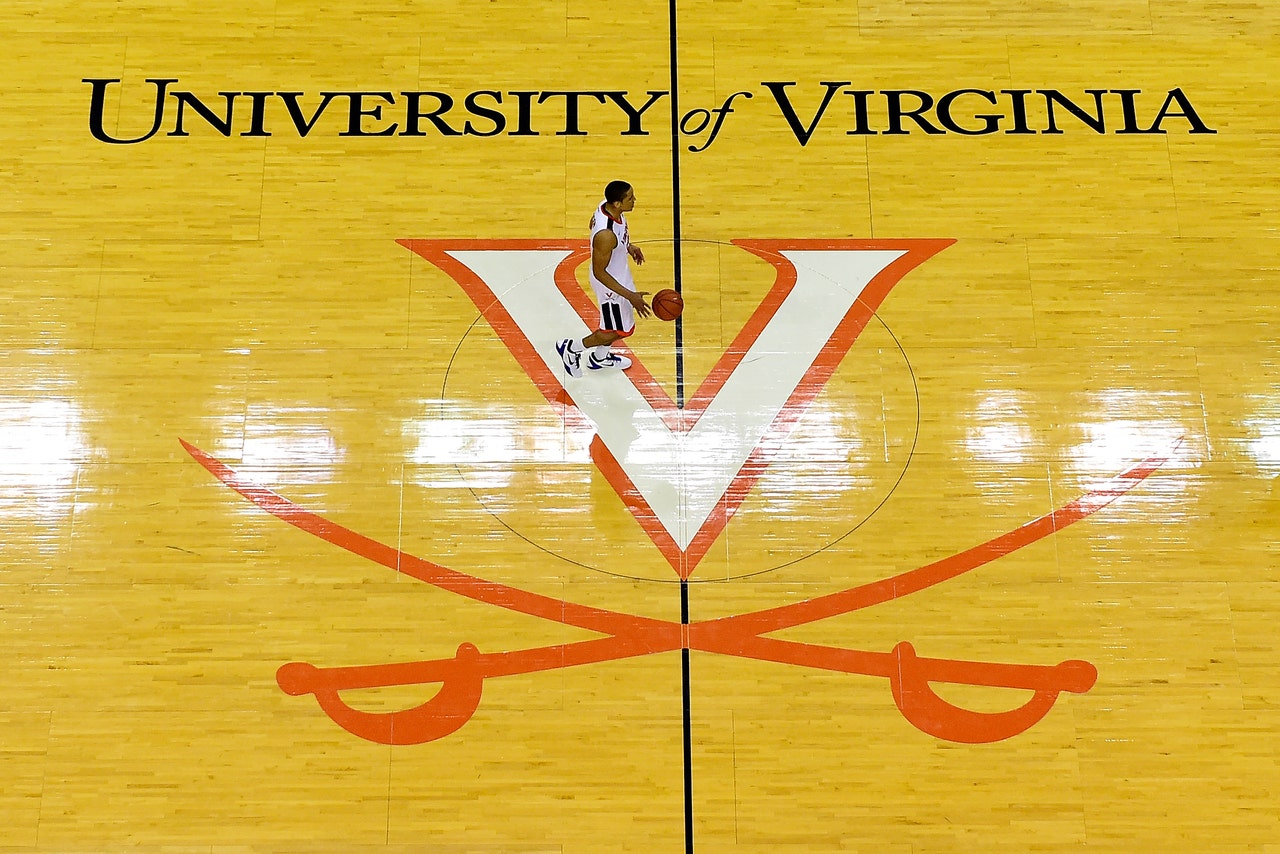 (Photo by Patrick McDermott/Getty Images)
8. Yes, Virginias, there is a Santa Claus. No, he's not granting your wishes.
Since the tournament began in 1939, 23 states (and Washington D.C.) have been home to a tournament winner. A state with "Virginia" in its name hasn't been one of those states.
Sorry: No. 1 Virginia, No. 3 West Virginia (58 of 68 teams eliminated)
9. The school with the most NCAA tournament wins ever without a Final Four berth is in the field.
Xavier has 23 wins in the Big Dance, the most ever in the tourney for a team without a Final Four bid. Streaks were meant to be broken, but it's a little much to go from historic Final Four drought to champion. Cross 'em off.
Sorry: No. 2 Xavier (59 of 68 teams eliminated)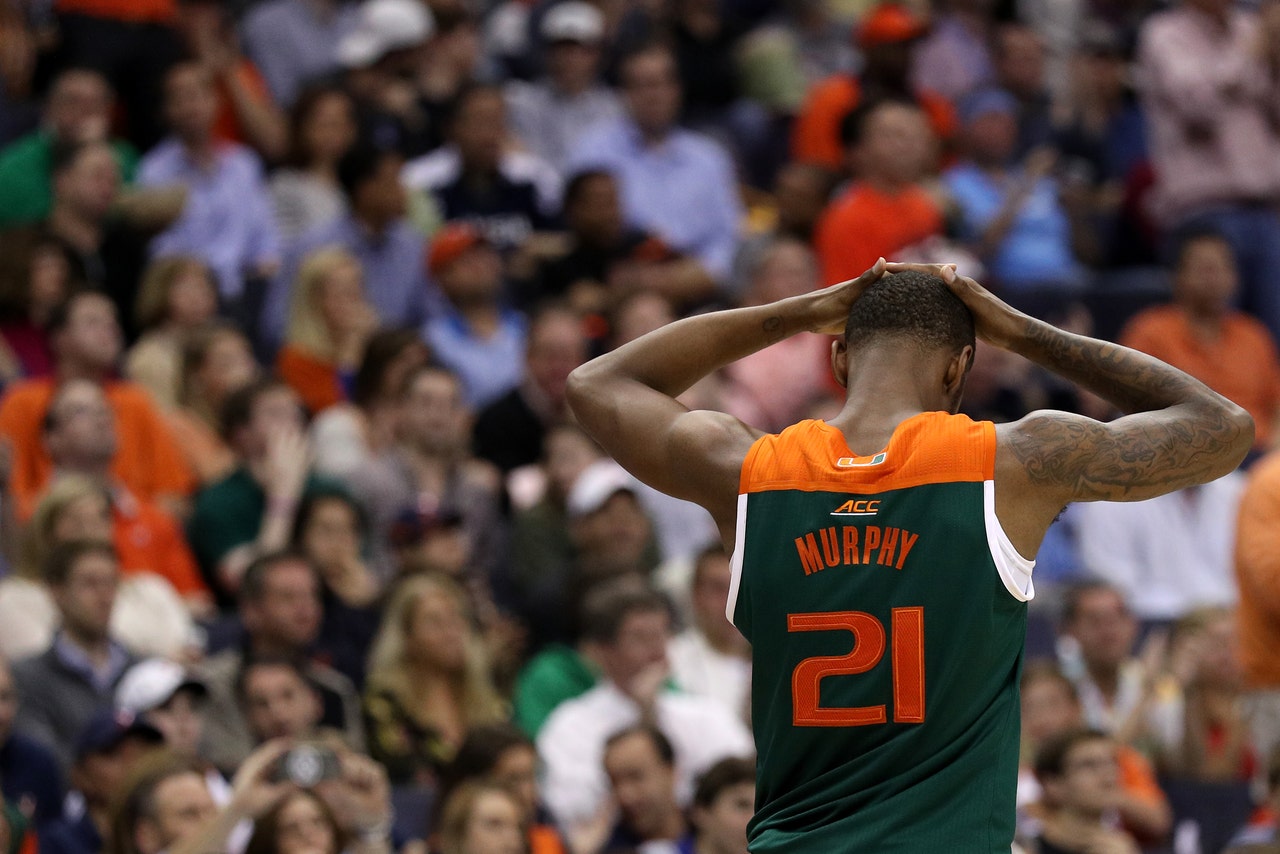 (Photo by Patrick Smith/Getty Images)
10. No champion has ever entered the tournament with six or fewer NCAA tournament wins in school history.
If your school has six or fewer NCAA tournament wins at the start of a tournament, then history says they're not going to pick up six at the same event. It's never happened. That's bad news for the remaining team entering the tourney with six Ws all-time.
Sorry: No. 3 Miami (60 of 68 teams eliminated)
11. The Coach K coaching tree is like one of those felled oaks you see when hiking in the forest.
Tommy Amaker, Fred Hill, Gene Cross, Sean Kearney, Anthony Solomon, Robert Brickey, Jeff Capel, Johnny Dawkins, Mike Dement, Dave Henderson and Quin Snyder? I've seen more star power at the Independent Spirit Awards. So, sorry, Mike Brey. Although, in reality, this category could have just been named "Notre Dame isn't winning, just because."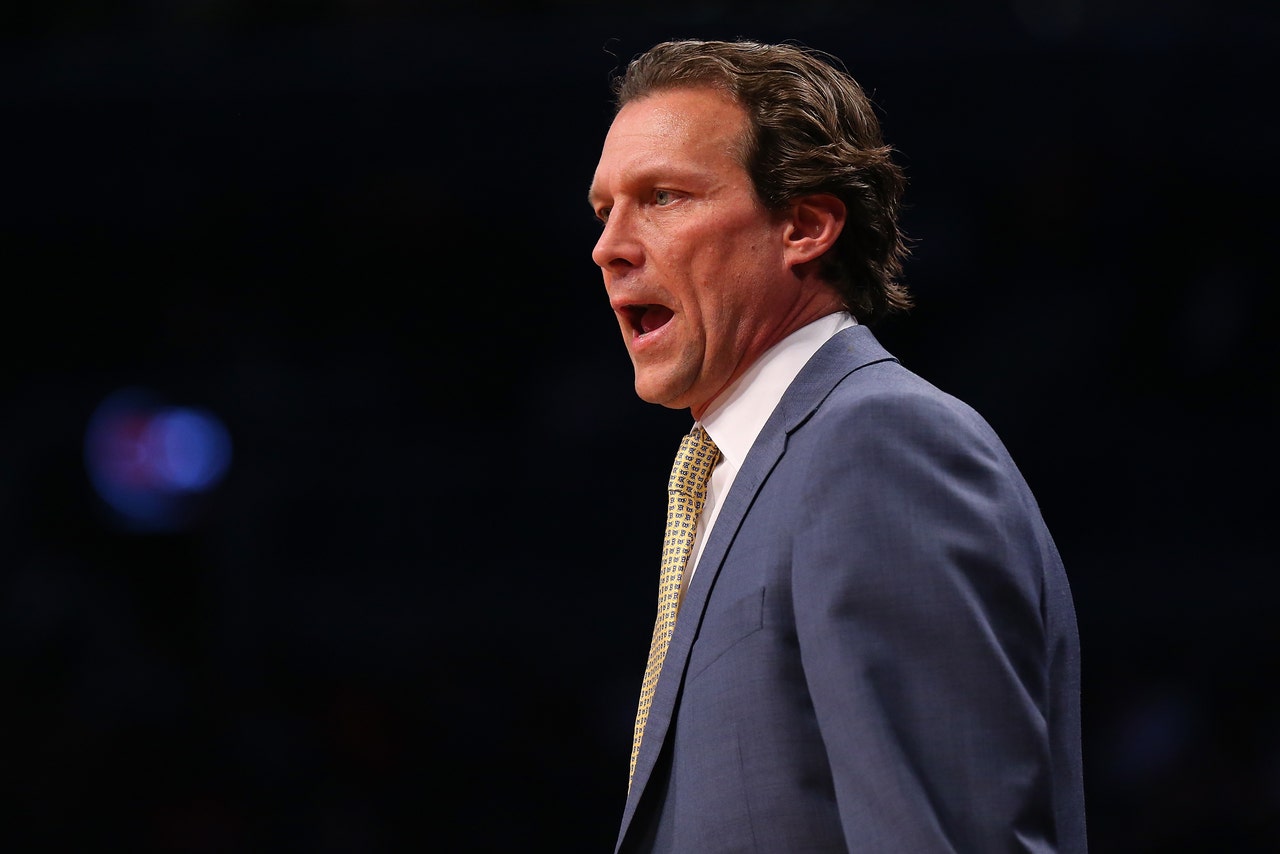 Quin Snyder (Photo by Mike Stobe/Getty Images)
Sorry: No. 6 Notre Dame (61 of 68 teams eliminated)
12. Duke hasn't made back-to-back Final Fours in almost 25 years.
From 1988-92, Duke made five straight Final Fours. Since then the team has made six more appearances, but never in back-to-back years. Starting with their 1994 appearance (a finals loss to Arkansas), the Devils have followed up their Final Four bid with nothing better than a trip to the Sweet 16.
Sorry: No. 4 Duke (62 of 68 teams eliminated)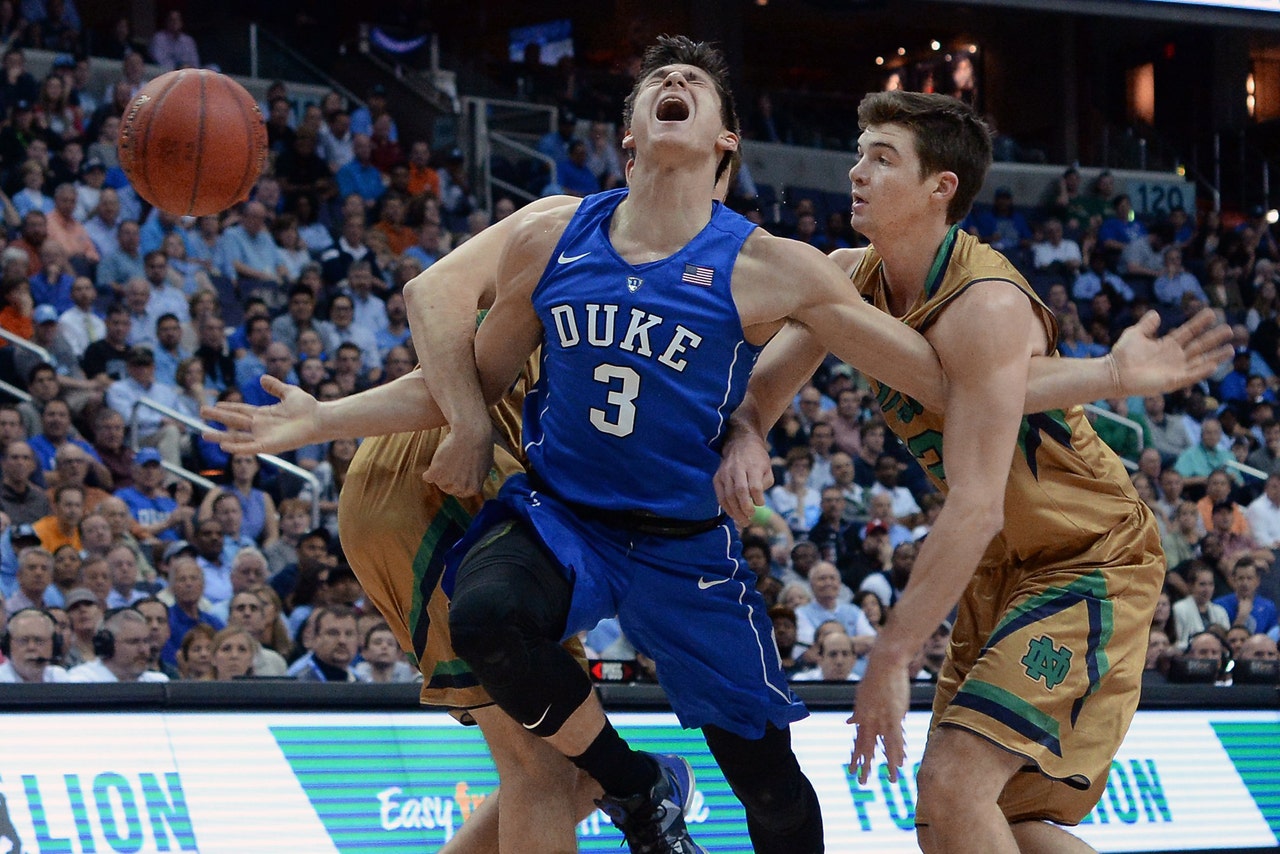 (Chuck Liddy/Raleigh News & Observer/TNS via Getty Images)
13. It's hard out here for a team coming off a season with a historic amount of wins.
Prior to last year, there had been seven teams in NCAA history with 37 or 38 wins in a single season, each of whom made the Final Four in that year. None made it back to the next. 
Sorry: No. 4 Kentucky, coming off a 38-1 season (63 of 68 teams eliminated)
14. The longest gap between titles is Kansas' 36 years.
KU won its first title in 1952 and its second with Danny and the Miracles in 1988. Oregon's first title came in 1939 at the inaugural NCAA tournament. That 77-year gap would more than double the current record.
Sorry: No. 1 Oregon (64 of 68 teams eliminated)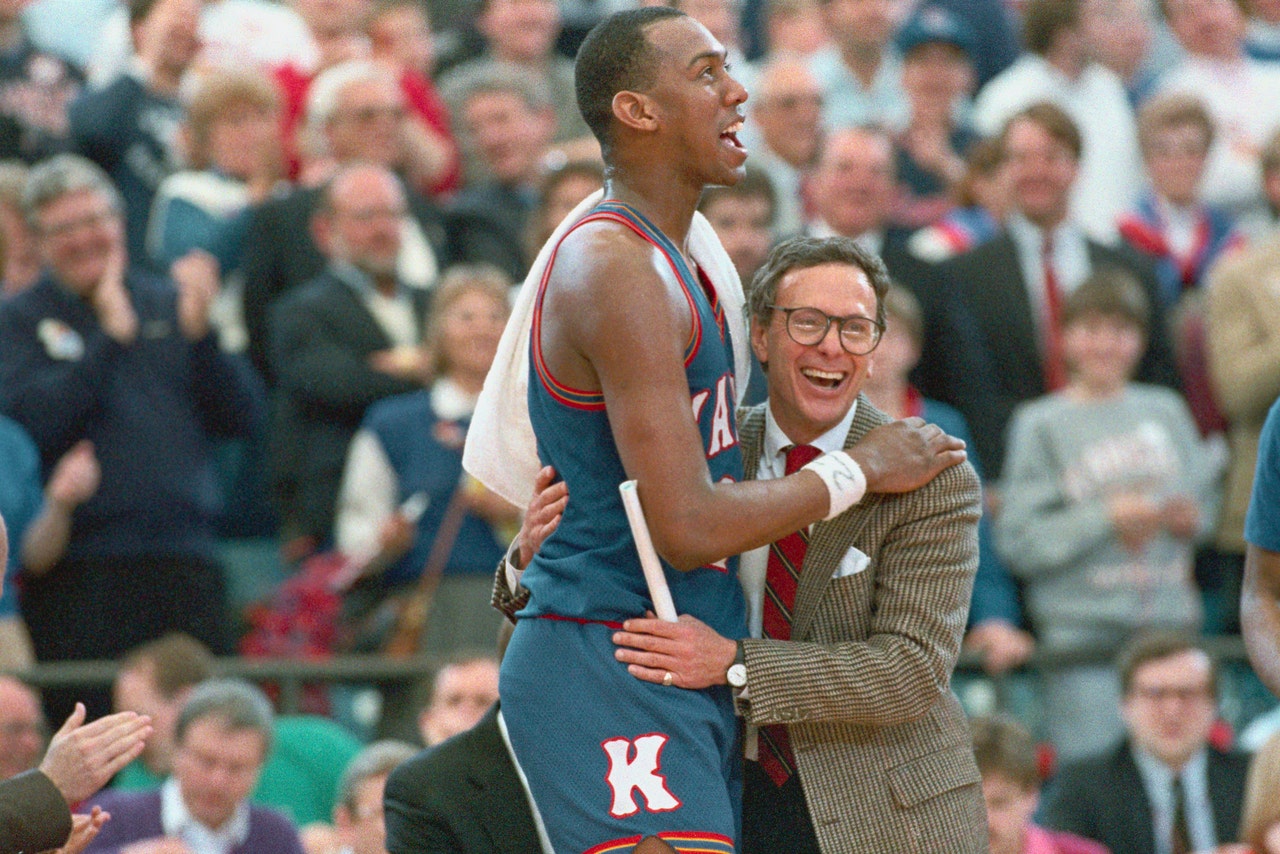 (Bettmann)
15. No coach has won a title with his fifth NCAA tournament team.
To be fair, Lon Kruger is the only coach to take five schools to the tourney but, hey, a fact is a fact.
Sorry: No. 2 Oklahoma (65 of 68 teams eliminated)
16. No team has ever won the title shooting worse than 32% from beyond the arc.
That's bad news for the Heels, who are somehow shooting an absurdly horrible 31.4% from 3. UNC's 183 triples would be the fewest this century for a champion.
Sorry: No. 1 North Carolina (66 of 68 teams eliminated)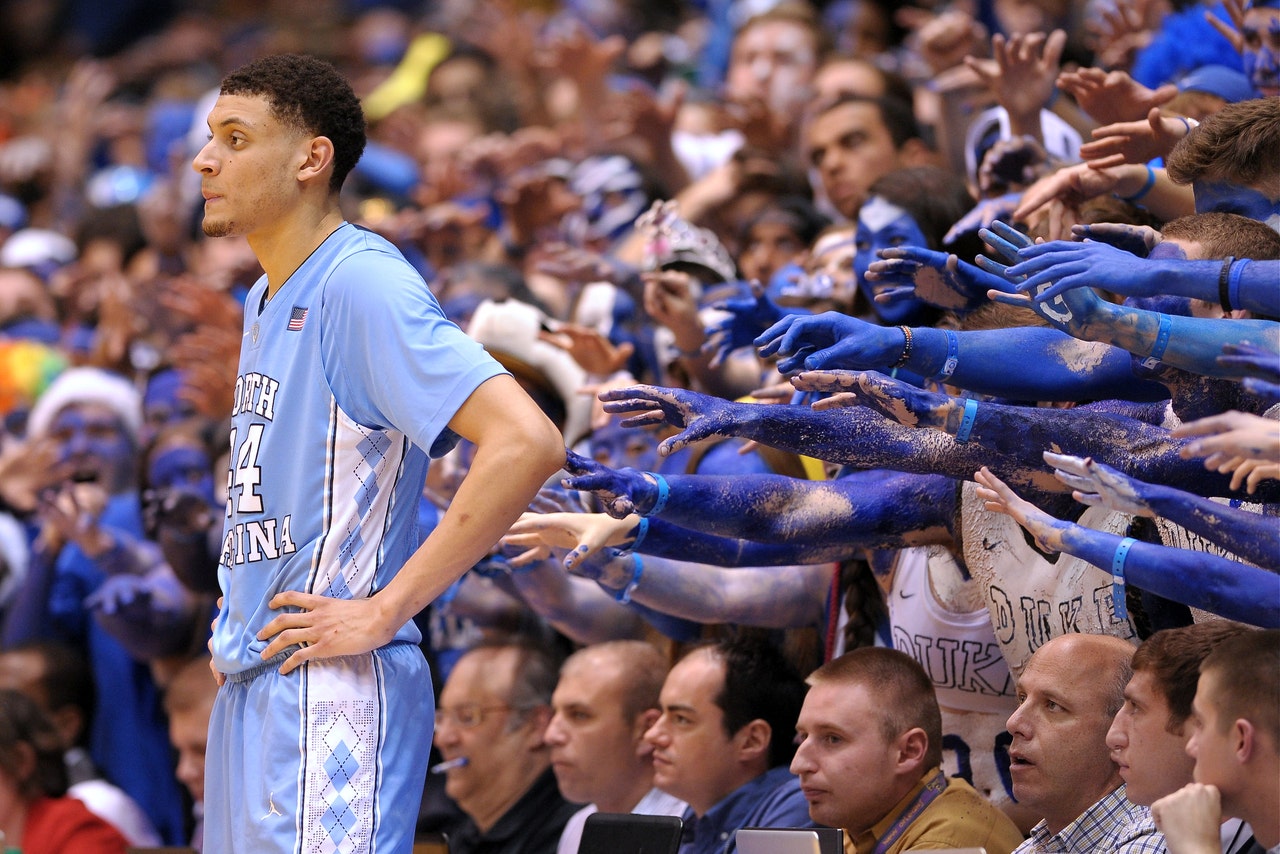 (Photo by Lance King/Getty Images)
17. Winning titles more than 15 years apart at the same school is unprecedented.
Rick Pitino has the longest gap in between titles, with 17 years separating his championships at Kentucky and Louisville. But for coaches who won titles at the same school, the current record is held by (and we're going old, old school here) Branch McCracken, who won the second-ever NCAA tournament in 1940 with Indiana and then did it again in 1953. Tom Izzo won his first title in 2000. A win this year would give him a record 16-year gap between championships at the same school.
Sorry: No. 2 Michigan State (67 of 68 teams eliminated)
And there you have it. The KANSAS JAYHAWKS will be your 2016 NCAA champion.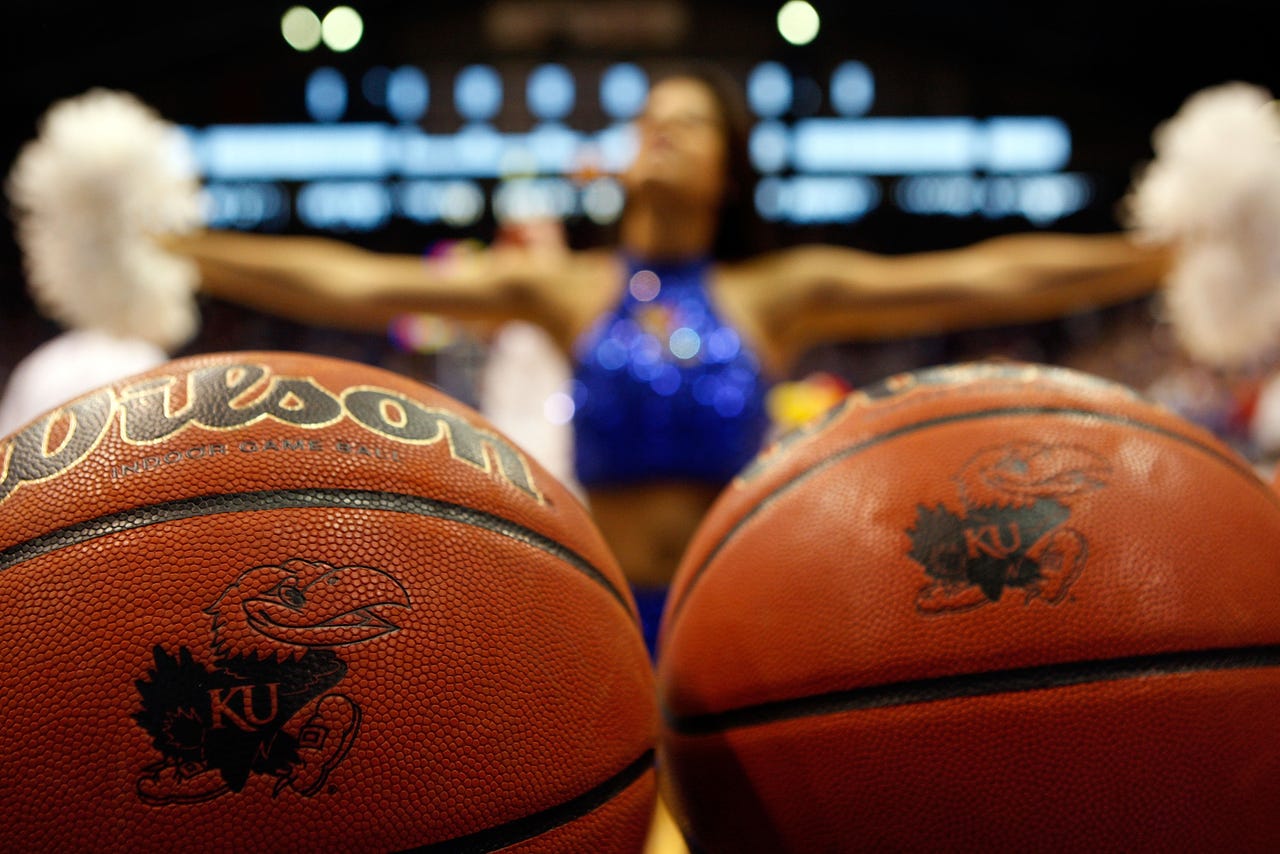 (Photo by Jamie Squire/Getty Images)
It's true that Bill Self has a (somewhat deserved) reputation for early exits, not capitalizing on No. 1 seeds and has "only" one title despite a slew of No. 1 seeds and roles as tournament favorites. But he also coaches the most consistent team in the sport, is 206-9 at home, 103-5 at home in Big 12 games and has led the Jayhawks to 12 straight Big 12 titles. For those reasons, plus the vastly more important reason in which Kansas survived our brutal 17-step elimination process, get ready to party, Lawrence. It's Rock, Chalk, Championship once more.
(Photo by Ed Zurga/Getty Images)
---
---