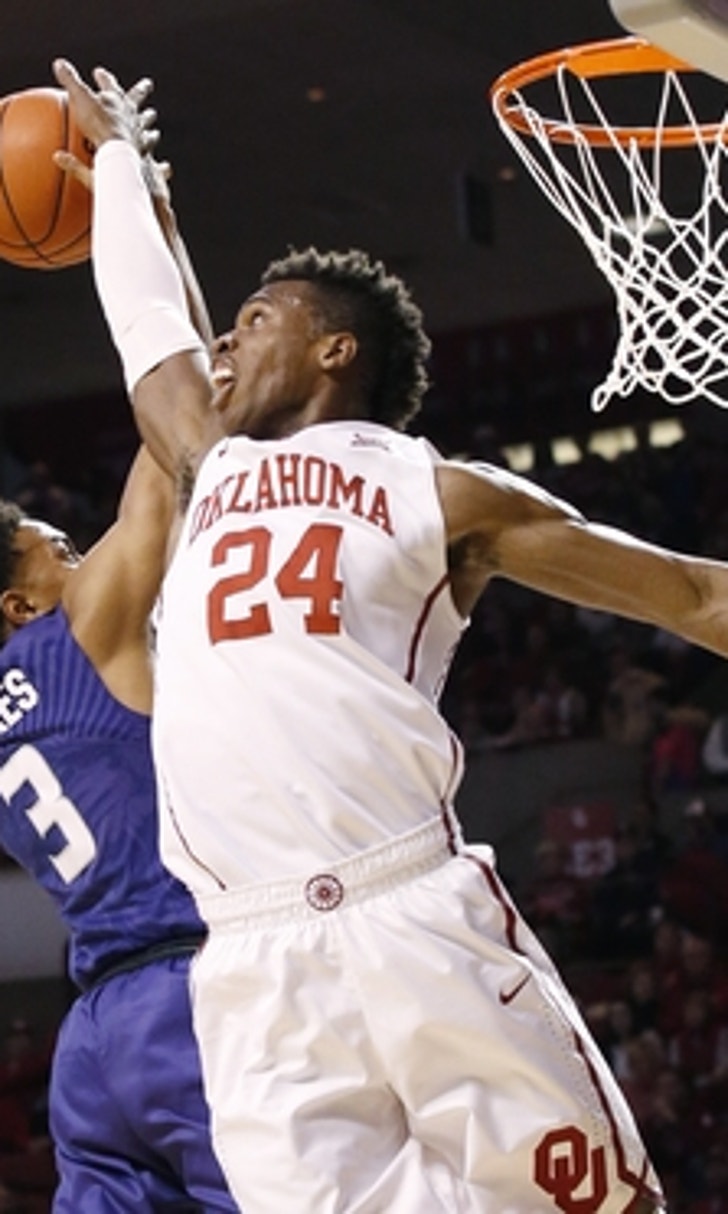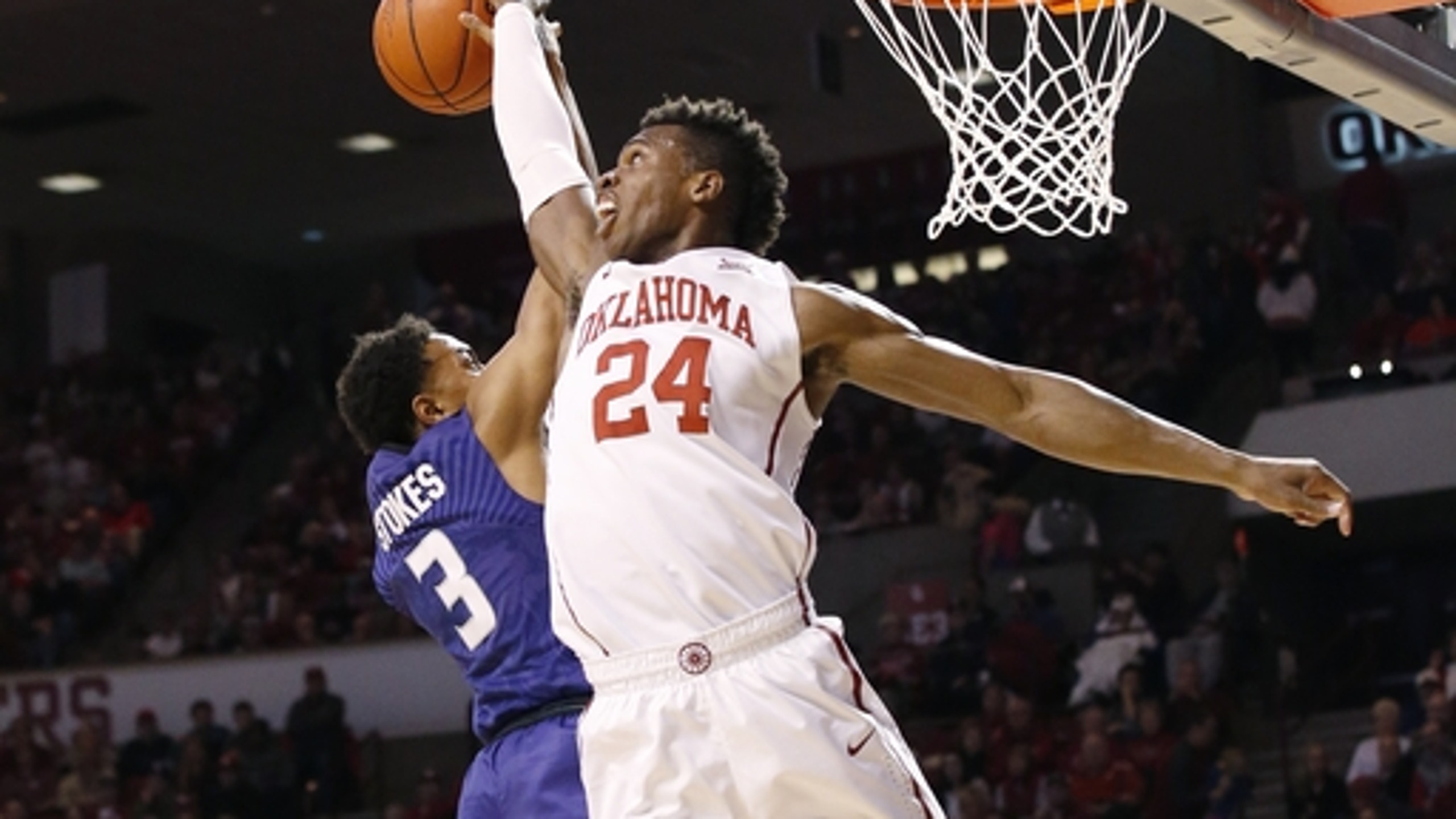 Valentine, Hield headline top games in college hoops so far
BY foxsports • January 14, 2016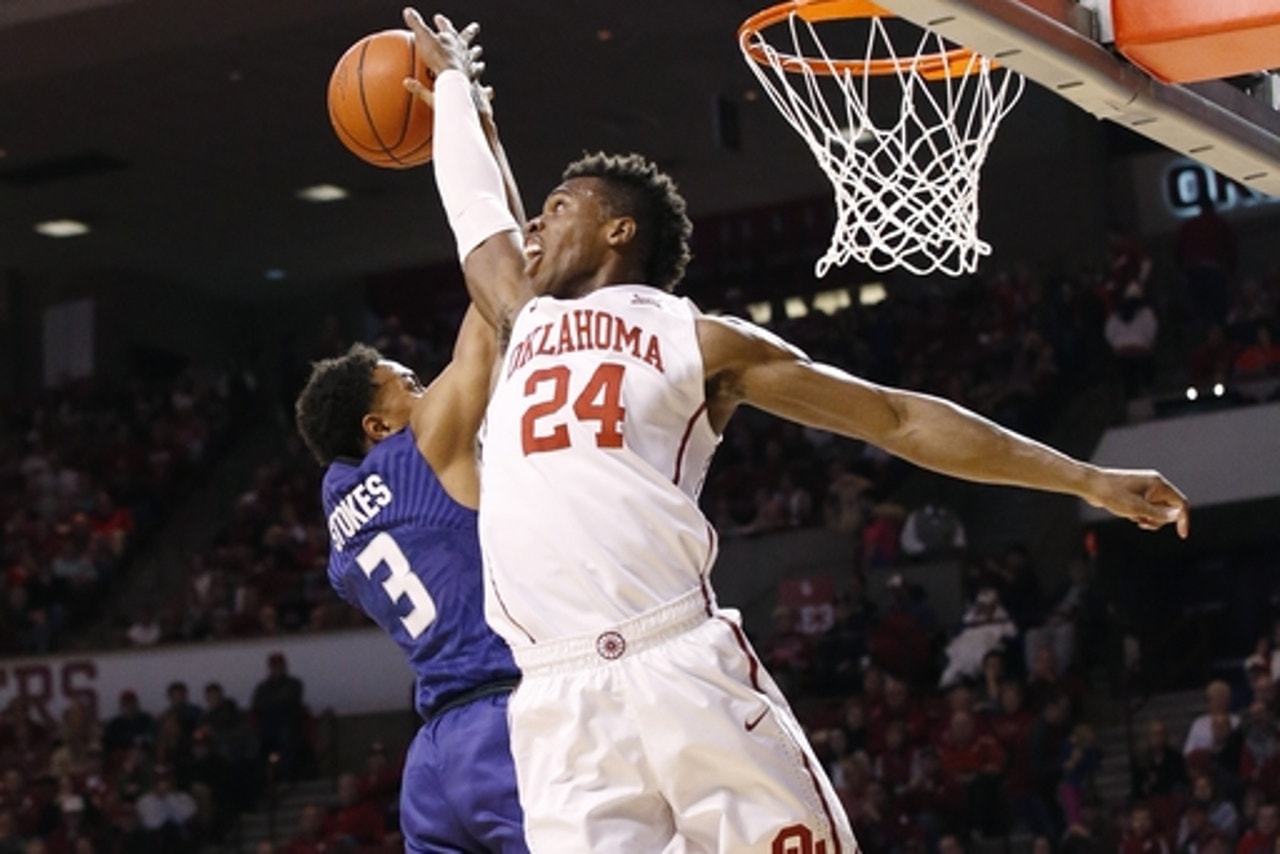 RALEIGH, N.C. (AP) Michigan State's Denzel Valentine started the first week of the season with a triple-double in a marquee matchup, while North Carolina's Brice Johnson and Oklahoma's Buddy Hield had their own huge performances once conference play began.
And LSU versatile freshman Ben Simmons has been putting up big numbers all along.
Hard to believe, but this week marks two months since the season's tipoff. But now that college football is over and more fans will turn their attention to college hoops, here's a look at some of the top individual performances this season and a glimpse of some possible highlights lurking around the corner:
---
DENZEL VALENTINE, MICHIGAN STATE
The 6-foot-5 senior had 29 points, 12 rebounds and 12 assists in a 79-73 win against current No. 1 Kansas in the Spartans' second game on Nov. 17. That allowed him to join program great Magic Johnson as the only players ever to post a triple-double against the Jayhawks.
The performance was a sign that Valentine was a candidate for national player of the year for a team that made a quick climb from No. 13 in The Associated Press preseason Top 25 to No. 1 by early December.
---
A.J. ENGLISH, IONA
English had a half straight out of a video game against Fairfield on Dec. 1.
The 6-4 senior scored 32 of his 46 points after halftime, going 11 for 15 from the field and 9 for 10 from 3-point range to help the Gaels turn a four-point edge into a 101-77 win.
English ended up tying the Metro Atlantic Athletic Conference's single-game scoring record set in 1985 and also set a league record with 13 3s, while the 46 points were tied for the most in Division I this year through Monday's games, according to STATS.
---
KAY FELDER, OAKLAND
Felder, the Horizon League's preseason player of the year, put on a two-game show in December.
The 5-9 junior had 38 points and nine assists in a 97-83 win at Washington on Dec. 19, the program's first road win against a power-5 opponent in five years. Three days later, he terrorized then-No. 1 Michigan State with 37 points - including two free throws with 4.9 seconds left to force overtime - and nine assists in a 99-93 loss at the Palace of Auburn Hills, Michigan.
Seventy-two hours, 75 points.
''He looked like one of the best players I ever saw play here, and I said ever,'' Spartans coach Tom Izzo said afterward, ''and I've watched a lot of pro games here.''
---
BEN SIMMONS, LSU
The AP preseason all-American wasn't fazed by his first Southeastern Conference game at Vanderbilt.
The 6-10 rookie finished with 36 points and 14 rebounds to go with four assists in the 90-82 win on Jan. 2. He finished an efficient 10 for 15 from the field while getting to the foul line 19 times, a terrific performance in a season filled with them.
''I'm not really worried about what everyone says,'' Simmons said afterward. ''I know what I can be and who I can be as a player. So I'm going to do that.''
---
BRICE JOHNSON, NORTH CAROLINA
Hall of Fame coach Roy Williams has used tough love to push the lean 6-10 senior for more. Johnson's showing at Florida State on Jan. 4 illustrated why.
Johnson had career highs of 39 points and 23 rebounds in the 106-90 win, with his 23 rebounds tied for the most in Division I through Monday's games, according to STATS.
Johnson - whose 28 second-half points surpassed his previous game high of 27 - became the first UNC player in 40 years and the fifth ever to have a 30-20 game.
''That was a man's night,'' Williams said, calling the performance ''about as good as any I've ever seen. Particularly on the road.''
---
BUDDY HIELD, OKLAHOMA
The preseason AP All-American was unstoppable in a 1-vs-2 triple-overtime classic.
The 6-4 senior guard finished with 46 points on 13-for-23 shooting and eight 3s for the No. 2 Sooners at Kansas on Jan. 4. He also had eight rebounds and seven assists in a school-record 54 minutes in the 109-106 loss.
His 46 points were the most by an Oklahoma player since the 1990-91 season. But he also lamented two late turnovers that tipped the balance in the season's top game.
''I wish I had one more overtime,'' he said that night. ''I just hate losing.''
---
Follow Aaron Beard on Twitter at http://www.twitter.com/aaronbeardap and the AP's college basketball site at http://collegebasketball.ap.org
---
---