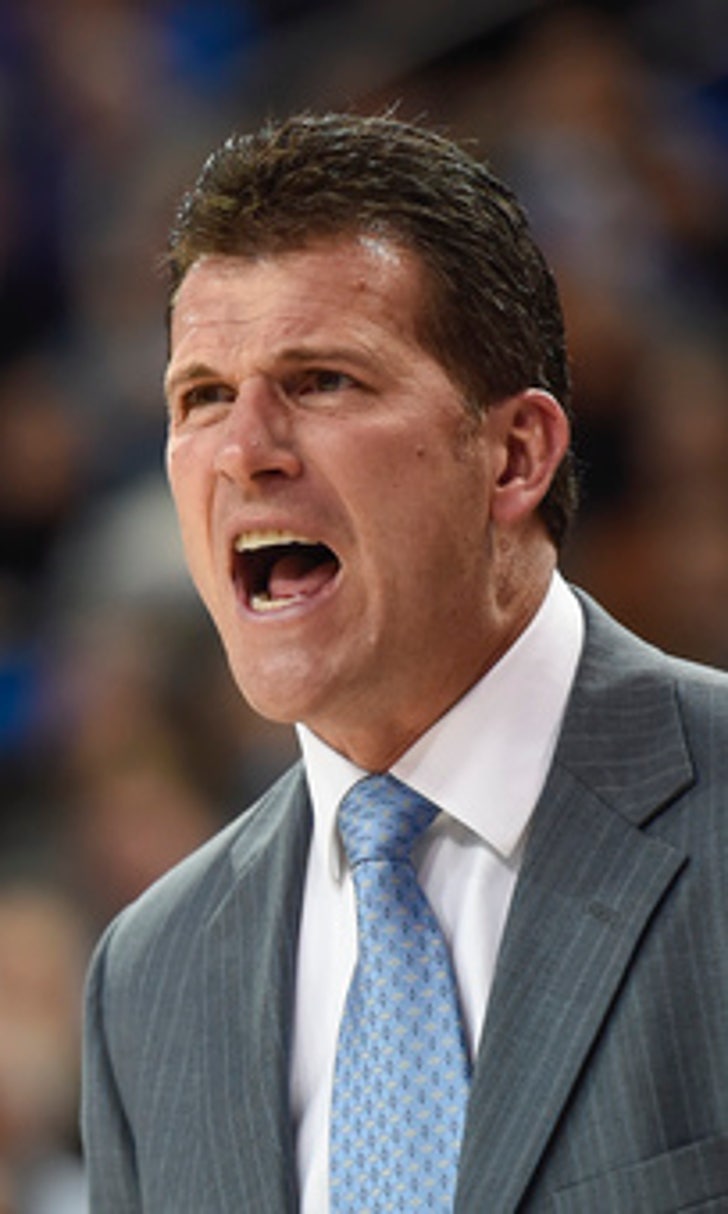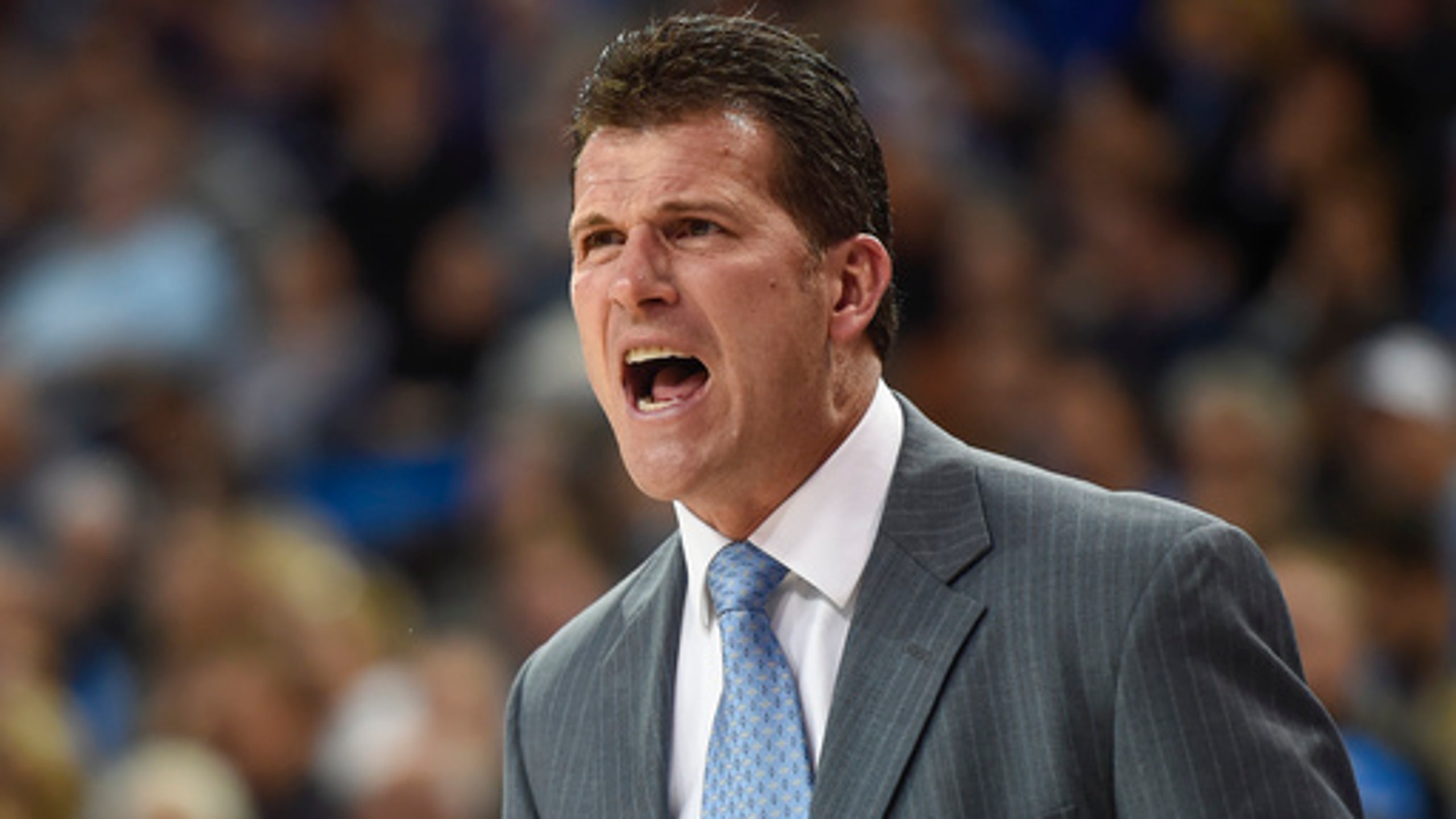 USC ends skid vs. UCLA with impressive win at Pauley Pavilion
BY foxsports • January 14, 2016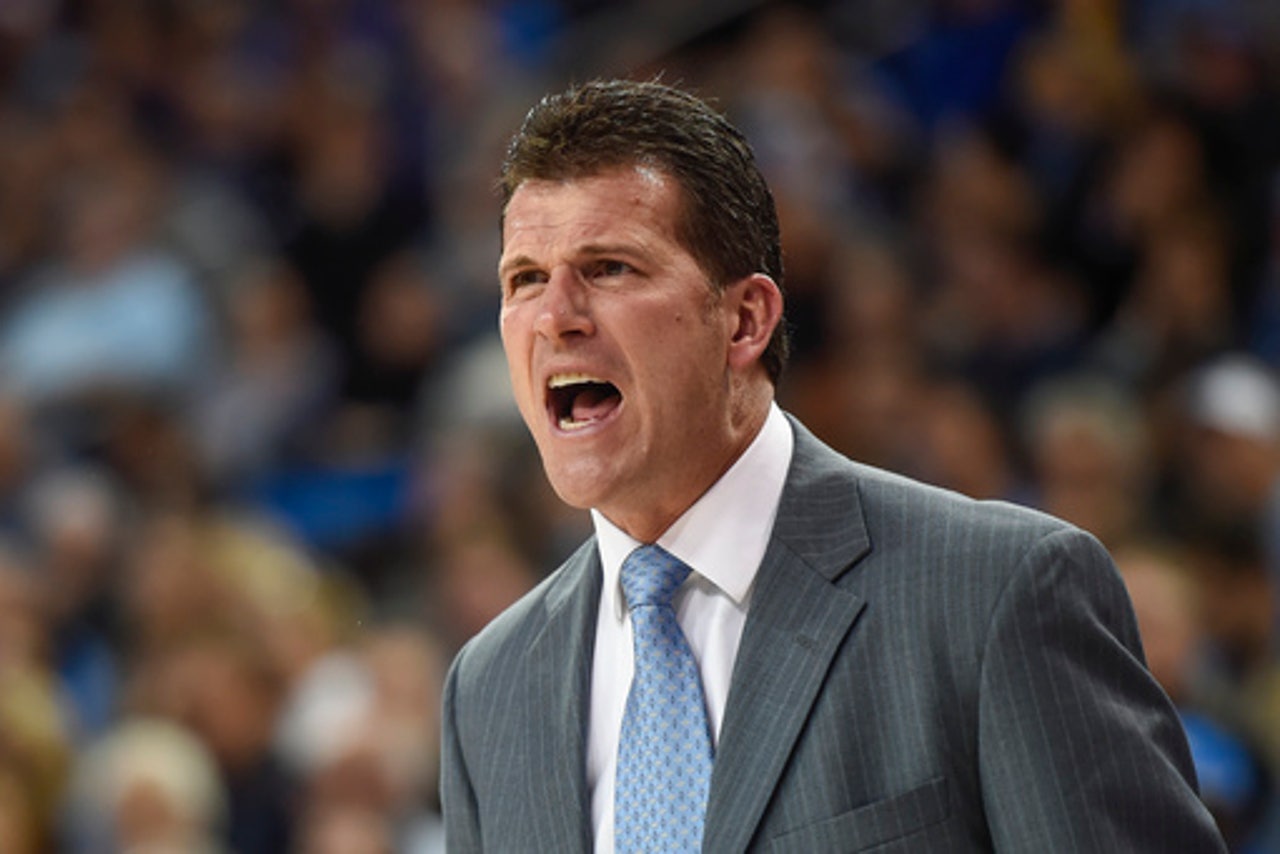 LOS ANGELES — Southern California has worked its way to the top of the Pac-12 standings in quite a leap for a team that was picked to finish 10th.
Coming off a victory over then-No. 7 Arizona, the Trojans raced to an 18-point, first-half lead and went on to beat UCLA 89-75 Wednesday night, ending a six-game skid against their crosstown rival.
"Every single game we've done a better job closing down the lead when we're up," guard Katin Reinhardt said. "We didn't let up in the second half. Every time they made a run we countered it, locked in defensively and knocked shots down."
Jordan McLaughlin scored 23 points, hitting five 3-pointers, and freshman Chimezie Metu added a career-high 21 points on 8-of-10 shooting for the Trojans (15-3, 4-1 Pac-12), who are off to their best start in league play since going 5-0 to open the 2001-02 season.
Reinhardt finished with 14 points.
Metu had 14 points in the first half, making 6 of 7 shots, both of his free throws and grabbing five rebounds.
"It was really because of him we got out to a big lead," McLaughlin said. "He got a couple of buckets back-to-back, and he was getting rebounds and blocks on defense and we were able to run because of that."
Tony Parker had 27 points and 12 rebounds for UCLA (11-7, 2-3). Thomas Welsh added 16 points and Isaac Hamilton had 10 points, 10 rebounds and eight assists for the Bruins, whose 12-game home league winning streak was snapped. Bryce Alford, who was averaging 17.4 points, was held to nine after being named Pac-12 player of the week.
"People have bad shooting nights," Parker said. "Defense is what saves you and we didn't guard hard enough."
The Bruins trailed by 21 points early in the second half when they ran off 11 in a row to close to 58-48. Parker began and ended the run with baskets sandwiched around a 3-pointer by Aaron Holiday.
Julian Jacobs scored six of USC's next 10 points to push the team's lead to 68-53. The Bruins outscored the Trojans 16-10 to cut their deficit to 78-69, getting under single digits for the first time in the second half. McLaughlin answered with his third 3-pointer of the half and USC led 81-69.
The Bruins didn't get any closer the rest of the game, with the teams fouling in the closing minutes.
Hamilton and Alford were both 4 of 13 from the floor while the Bruins shot 44 percent for the game.
"When we have tough shooting nights it's going to be hard on us because we're so poor defensively," UCLA coach Steve Alford said. "That's been our Achilles' heel all year."
UCLA opened the game with a 17-13 run, including eight points by Parker. The Trojans responded by outscoring UCLA 35-13, including 12 straight points, the rest of the half to lead 48-30 at the break. After the Bruins' initial flurry, they were held to 4 of 20 shooting in the final 11 minutes.
TIP-INS
USC: The Trojans have four players, Bennie Boatwright (35), Elijah Stewart (34), Reinhardt (32) and McLaughlin (34) with 30 or more 3-pointers made for the first time since the 2001-02 season. ... Boatwright received a flagrant-1 foul in the first half after taking out G Prince Ali on a drive to the basket. ... The Trojans last won at Pauley Pavilion on Jan. 30, 2013, a 75-71 OT victory. ... USC lost all three games to UCLA last season.
UCLA: The rematch is Feb. 4 at USC. ... The Bruins' biggest lead was four points in the first half. ... They fell to 9-2 at home. ... The attendance of 12,993 was the best this season. The other times it topped 12,000 were against then-No. 1 Kentucky and then-No. 7 Arizona — both wins for the Bruins. ... Former Bruins and NBA player Baron Davis attended.
OFF THE GLASS
The Trojans controlled the boards, 42-39, with McLaughlin and Metu hauling down eight apiece.
"The game plan was to limit them to one shot so we had to rebound," McLaughlin said. "That was huge. Our guards had to come down and rebound as well. Guys needed to play for their teammates and everybody was knocking down shots."
FINDING A FIX
In effort to improve the defense, some lineup tinkering might be in order for UCLA.
"We might have to make some changes on who plays," the elder Alford said. "We have to find combinations that are going to defend."
QUOTE OF THE NIGHT
"He just gave us harsh encouragement and the truth." — UCLA guard Tony Parker on what Steve Alford said at halftime, when the Bruins trailed by 18.
UP NEXT
USC: Visits Oregon on Jan. 21.
UCLA: Visits Oregon St. on Jan. 20.
---
---