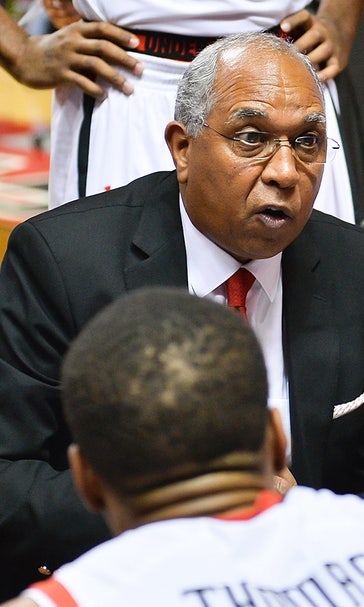 Tubby Smith's Texas Tech is one of college hoops' biggest surprises
BY Reid Forgrave • January 12, 2016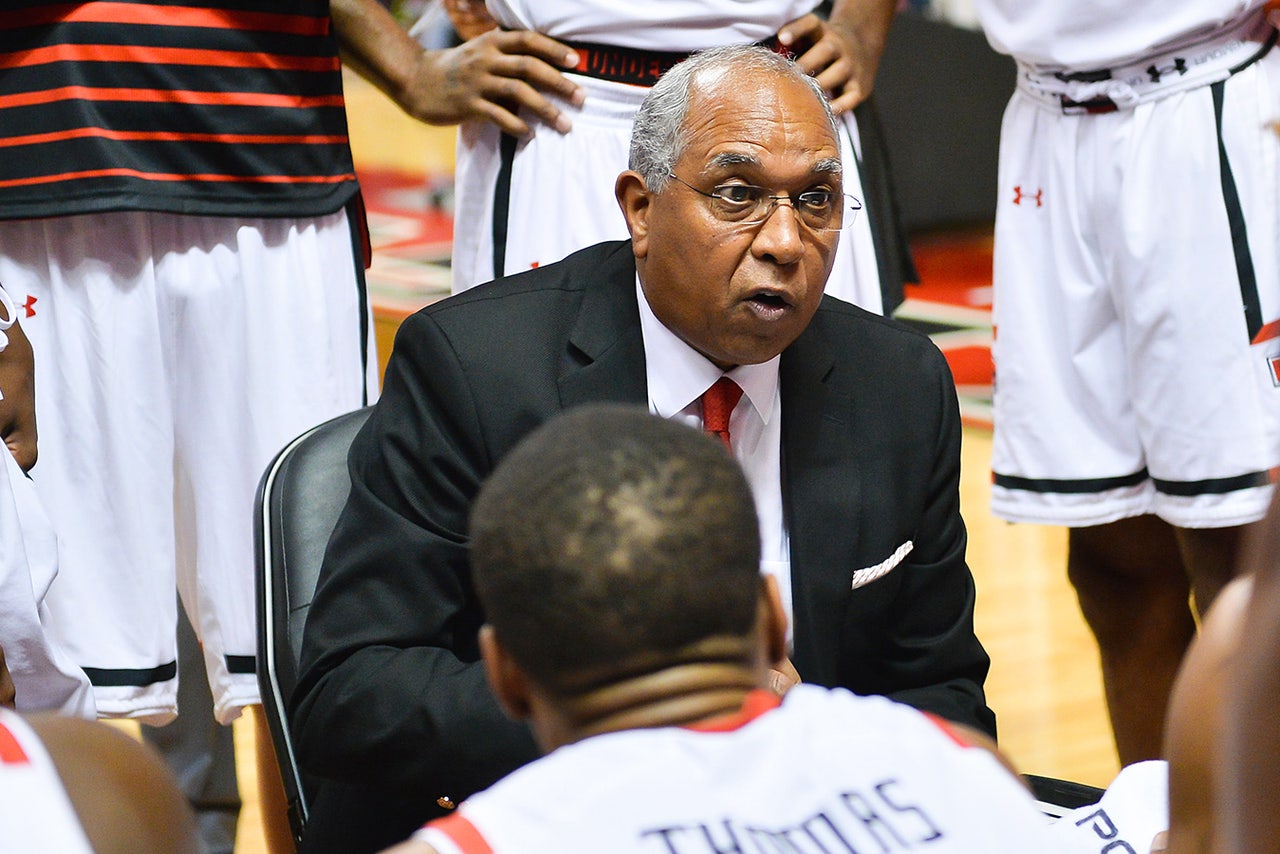 Here's a college hoops team nobody is paying attention to right now but maybe, just maybe, they should be: the Texas Tech Red Raiders, a program that hasn't made an NCAA Tournament since 2007 and hasn't had a winning season since 2010.
Look: I'm not saying you should be writing Tubby Smith's team into your Final Four, or even into your Sweet 16.
But the fact that in his third year in the traditional college hoops desert of Lubbock, Smith has the Red Raiders relevant in the Big 12 – 11-3, just outside the top 25 in the AP Poll, 14th in RPI and 41st in the country in KenPom.com's more accurate rankings – is nothing short of a monumental achievement.
An even bigger achievement is how Tubby has done this. In this college basketball age of impatience, where annually about 700 Division I players transfer each season, Smith has gotten this program going largely on the backs of players who stayed around from the prior regime and on players he brought into Lubbock with his own recruiting acumen.
"The thing that we try to do is build it for the long term much like we've done everywhere we've been," Smith said this week, before his team faced Kansas State on the road Tuesday. "You have to utilize the personnel you have and then try to influence freshmen and high school players that there's going to be an opportunity as we improve and get better that you can be part of something special. It's not going to be a quick turnaround, but it's going to be an effective and efficient turnaround."
The Red Raiders are fundamental, not flashy. They play solid halfcourt defense (ranked 18th in the nation in defensive efficiency). They are one of the worst major-conference 3-point shooting teams. But Smith has guards who can create opportunities off the dribble, a play-hard mentality that goes all 40 minutes, and one more year of experience with his young players.
Senior Devaugntah Williams is a juco transfer and the team's leading scorer, and senior Toddrick Gotcher stayed at Tech from former head coach Chris Walker's regime. But three of the five players in Tubby's first recruiting class are now starting: point guard Keenan Evans, forward Zach Smith and center Norense Odiase. It's important to note that all three of those players are from Texas, a fertile recruiting ground for basketball.
The rest of the Big 12 has taken note that Texas Tech is no longer a doormat. The Red Raiders hung around the No. 1-ranked team in the country last weekend, down two to Kansas with only 6 minutes left. They went to Ames, Iowa, and gave Big 12 contender Iowa State all it could handle in what was a four-point game with 2 minutes left. There's no such thing as moral victories, but Texas Tech made a statement in both of those games.
"They're tough," Kansas coach Bill Self said. "They don't give the game to you. You have to make plays to beat them because they're really sound defensively and playing with a lot more freedom offensively. … I didn't think we played poorly. It wasn't one of our best games, but I think Tech had a lot to do with that."
"He's done a terrific job there," said Texas head coach Shaka Smart, whose team lost to the Red Raiders in their Big 12 opener. "And it's not surprising. He's one of best coaches in the country and does it the right way, builds a program with young guys and gets them better. On defense they're so committed. That's just a hallmark of his teams."
Am I ready to pencil this Texas Tech team into this year's NCAA Tournament with such a daunting Big 12 schedule ahead? Not yet – though if you ran the numbers right now, it'd likely be on the right side of the bubble.
The Red Raiders will be in an even better position next year as Tubby's initial recruiting class gets one more season under its belt. It's one of the most impressive college basketball stories of the year – and one that nobody is talking about.
Perhaps because there isn't anything sexy about building things slow, building things from the foundation, building things the right way.
"It takes security, No. 1," Tubby Smith said. "I'm secure in who I am and what we've done in the past. But I can see how in this day and time why a coach says he wants to make a name for himself immediately. We can get caught up in doing things quickly, and that's when you make mistakes or take shortcuts."
Follow Reid Forgrave on Twitter @reidforgrave or email him at ReidForgrave@gmail.com.
---
---