College Basketball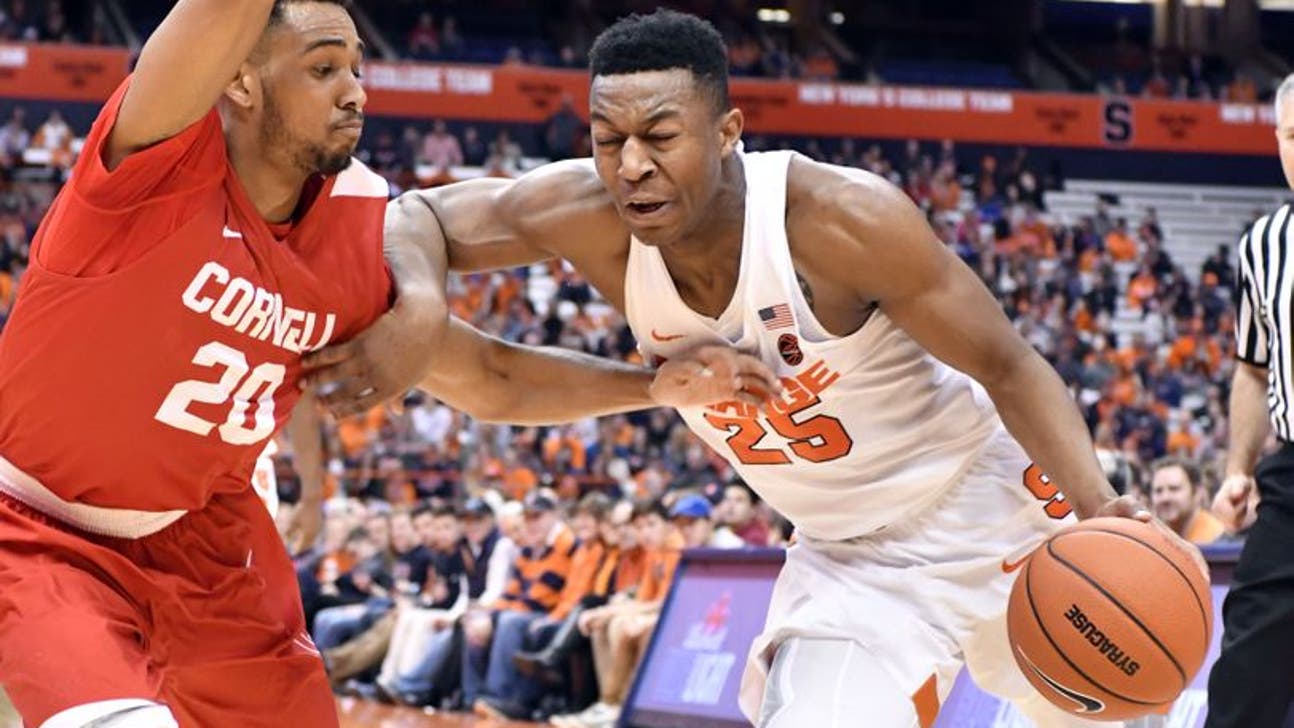 College Basketball
Syracuse Basketball Closes Out Non-Conference Slate With Win
Updated
Mar. 4, 2020 4:16 p.m. ET

Fansided, Neil Adler/FanSided via Inside the Loud House
The Syracuse basketball team turned it around with a convincing win over a subpar opponent. None the less nothing has been guaranteed for SU this season.
The Syracuse basketball squad swept virtually every offensive and defensive category in thumping Central New York neighbor Cornell, 80-56, on Tuesday night before more than 20,000 fans from the Carrier Dome.
Sophomore Tyler Lydon continued his stellar play of late, leading the charge with 20 points and 10 rebounds, as the Orange (8-5) wrapped up its non-conference schedule with a (hopefully) confidence-inducing victory.
SU desperately needs to regain momentum, considering that ACC competition now awaits, and the 'Cuse just produced the worst out-of-conference record in head coach Jim Boeheim's 41-year tenure.
Despite a somewhat shaky start for the Orange, the Big Red (3-9) proved not much of a match. For one, Syracuse players had significant athletic, height and speed advantages over Cornell, and it showed throughout this contest.
At the affair's conclusion, 'Cuse held decisive edges in assists, rebounds, steals, blocks, bench points, fast-break points, points in the paint, points off turnovers, and second-chance points.
Freshman Taurean Thompson is shining on the offensive end of the floor. His mid-range jumper and touches around the rim are silky smooth.
Thompson, who started the second half in place of senior Dajuan Coleman, collected 18 points and 7 rebounds. Boeheim said of Thompson in his post-game press conference: "He's a gifted offensive player."
Thompson, however, still looks a little lost in the 2-3 zone. In all fairness, so does pretty much everyone suiting up for Syracuse, including news faces like freshman Tyus Battle (16 points), as well as graduate transfers Andrew White III (12 points) and John Gillon (7 assists, zero turnovers).
One thing I keep noticing, which irritates me quite a bit, is that Orange players on defense don't
More from Inside the Loud House
have their hands up all that often. Guys like Michael Gbinije and Trevor Cooney did, and that would result in a lot of deflections. We need more of this from the current roster.
White, SU's top scorer this season, has recently struggled with his shot, but I like that he took the ball to the hole against Cornell, enabling him to generate some free points from the charity stripe.
Senior Tyler Roberson, easily my favorite 'Cuse guy, remains an enigma. He got more playing time on Tuesday night that he has the past few games. In the first stanza, he threw down a thunderous dunk worthy of a SportsCenter highlight, and also stuffed home a Gillon lob right before intermission.
Those two moments reminded us of what Roberson can do for this team if he is mentally checked in, and makes the most of his minutes. Roberson had 5 points, 7 boards, 2 dimes and 2 blocks.
Boeheim, when asked if Roberson is ACC-ready: "In the first half, he was. In the second half, he wasn't."
Coleman, in my opinion, will continue to see his minutes shrink. I feel for him. He's battled injuries year after year and is finally healthy. But, his offensive skill-set is much more limited than Thompson's.
Sophomore Frank Howard is uninspiring these days. I wonder if Gillon eventually will replace Howard in the starting lineup. Gillon often dribbles too much and can get out of control once in a while, but he also dishes well, plays up-tempo, and pushes the ball out in transition.
One encouraging sign is that the Orange took care of the ball, committing only 10 turnovers. And SU stroked it decent from the field (44 percent) and the free-throw line (77 percent – that's not a typo).
Cornell fired off a ton of 3-pointers, and connected on just 25 percent of them. That made it nearly impossible for the Big Red to stay with SU, as once again Syracuse crushed an inferior opponent.
The true test is whether the 'Cuse can finally get a win versus a foe from a power conference. Another such opportunity comes this Sunday, Jan. 1, when the Orange goes on the road for its first ACC clash, taking on Boston College (7-6).
In besting Cornell for the 37th-straight time and widening the overall series to 91-31, Battle, Lydon and Thompson looked awesome on offense. Maybe Roberson can get himself going. We need his relentlessness on the boards, and his physical toughness.
Defense is a work in progress. Guard play needs to drastically improve. I will say, however, that it felt like more energy emitted from the players on the court, the bench and the crowd. Guys high-fived each other. Boeheim even clapped here and there.
Syracuse hit an extreme low over a week ago, suffering its worst home defeat under its long-time head coach to an average St. John's squad. A 24-point mopping of Cornell, another subpar outfit, swings the pendulum in a positive direction. At least for the moment.
"Tonight was a baby-step that doesn't mean much," Boeheim cautioned. "We have some time, and we to want to get better."
An honest assessment, JB. Throttling Cornell doesn't impress. Getting off to a juicy ACC beginning – that will.
---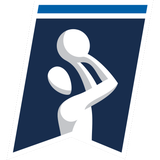 Get more from College Basketball
Follow your favorites to get information about games, news and more
---