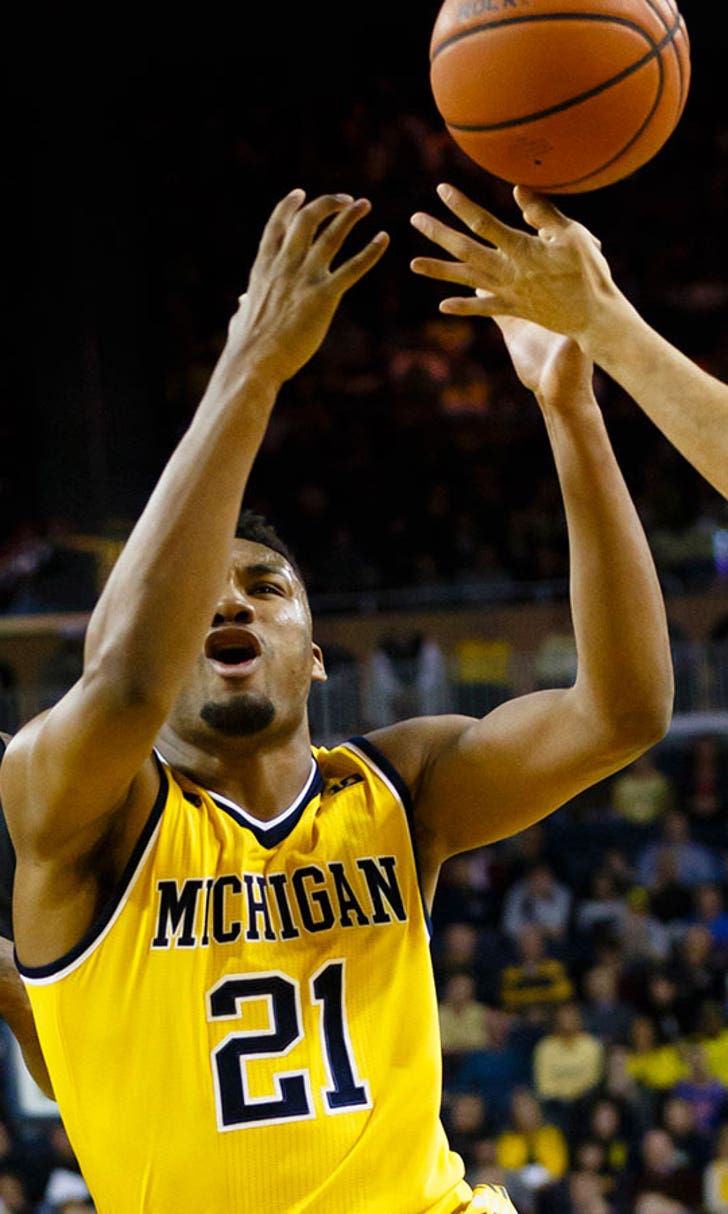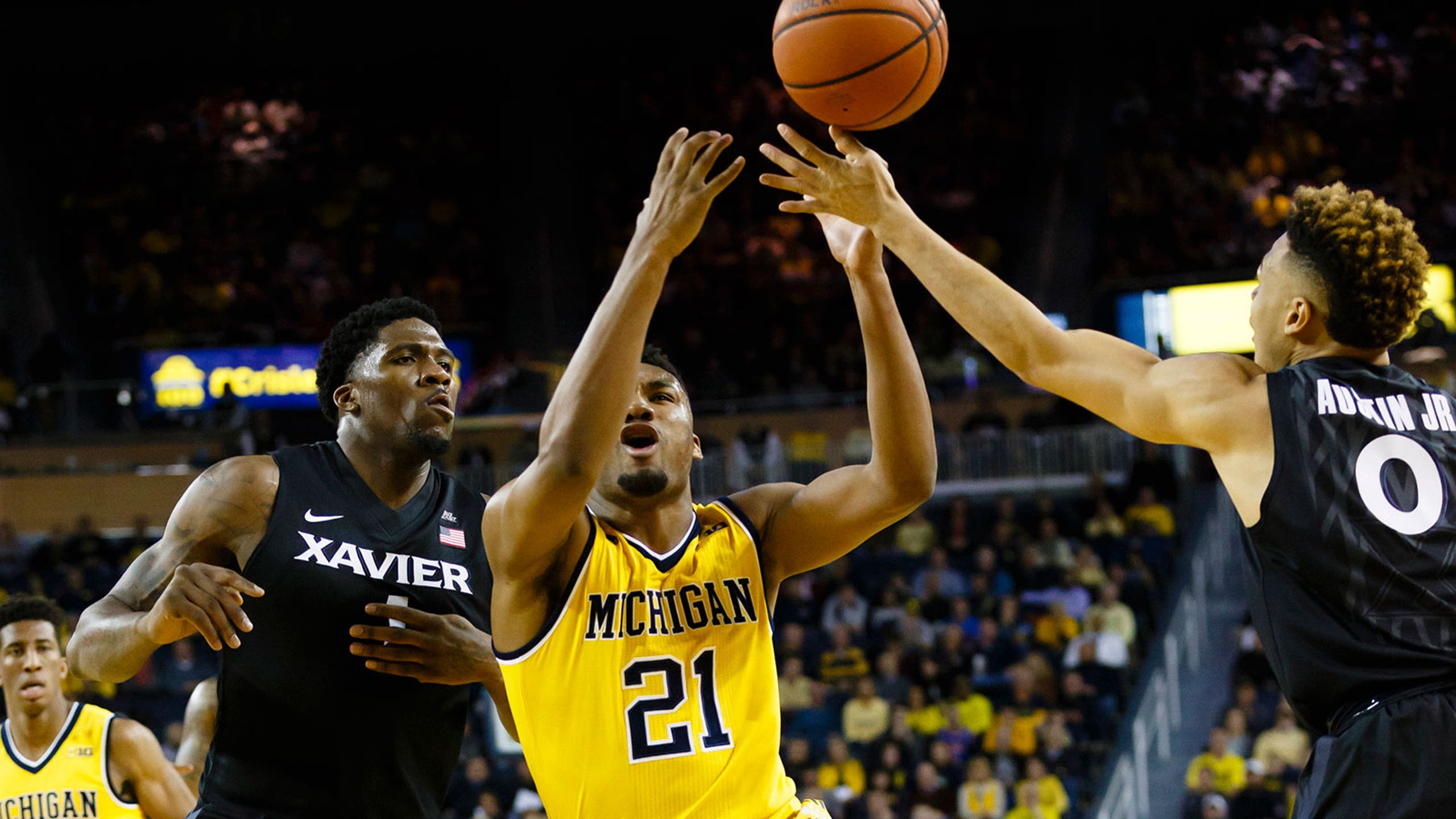 Sharpshooting Xavier wins at No. 24 Michigan
BY foxsports • November 20, 2015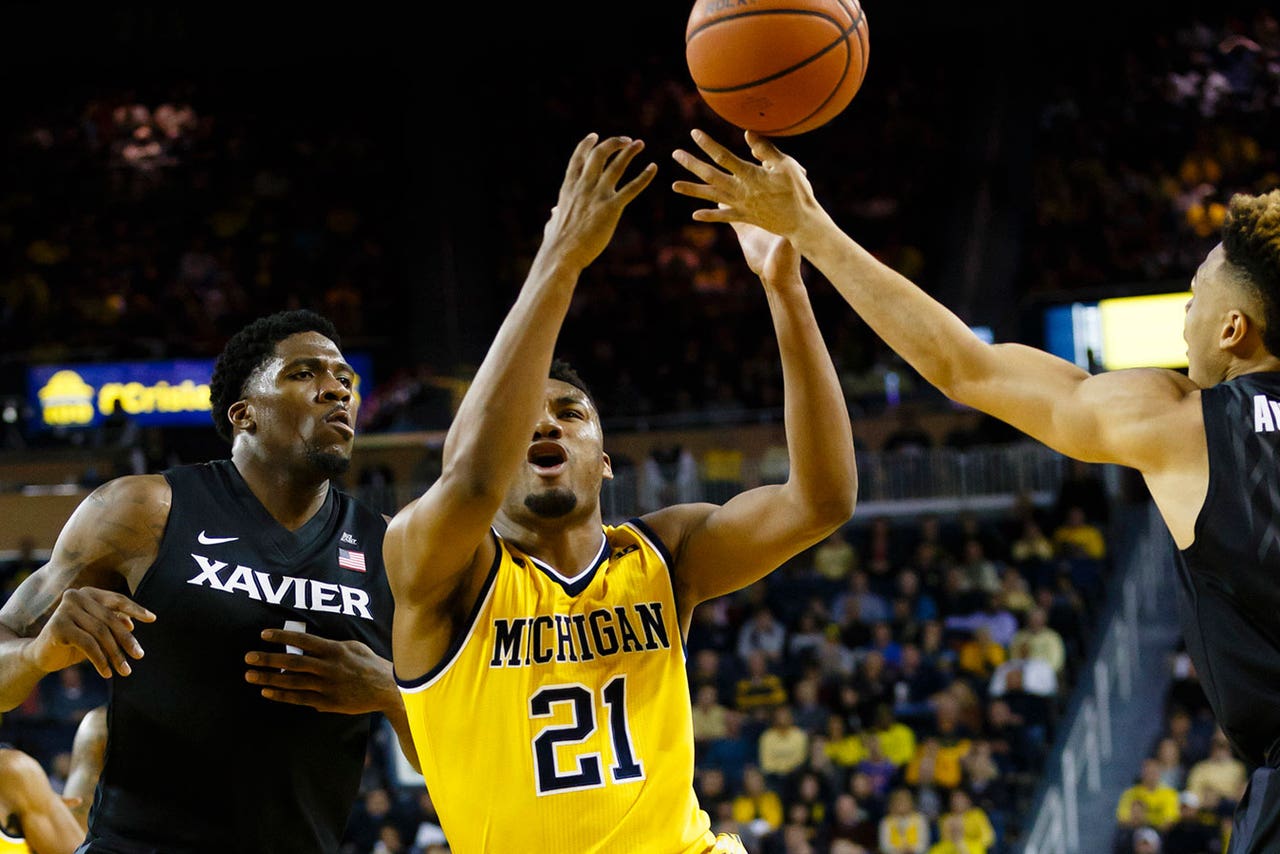 ANN ARBOR, Mich. -- Xavier coach Chris Mack was worried about Michigan's perimeter shooting.
So when the Musketeers held their own with the Wolverines from beyond the arc, it was a pretty good sign for Mack and his team.
Trevon Bluiett scored 15 points, including a 3-pointer that started a 12-1 run in the second half, and Xavier pulled away from No. 24 Michigan for an 86-70 victory on Friday night. Jalen Reynolds and Remy Abell added 15 points apiece for the Musketeers, who shot 9 of 21 from 3-point range.
Mack pointed to one shot in particular that gave Xavier a lift. The Wolverines pulled within two when Duncan Robinson made back-to-back 3-pointers, but Abell answered with a 3 for Xavier to make it 59-54.
"That just sort of told our team, 'Hey, we're here to stay all the way through the end,'" Mack said. "I think it told Michigan that, too. They knew that they were in for a game."
Xavier (3-0) scored the game's first seven points, led 45-36 at halftime and repelled several Michigan rallies down the stretch.
Caris LeVert scored 29 points for Michigan, but the Wolverines (2-1) gave up too many open shots -- and Xavier made them pay.
It was the first meeting between the teams since the first round of the 1989 NCAA Tournament -- Michigan ended up winning the national title that year.
Xavier led 66-62 when Bluiett connected from beyond the arc. The Musketeers would score nine straight points, and after Michigan ended that stretch with a free throw, Edmond Sumner made a 3-pointer to put Xavier up 78-63.
Michigan ended up shooting 10 of 26 from 3-point range, but had no real advantage from long distance.
"We were scared to death coming in with their ability to shoot the 3," Mack said. "It hasn't been one of our strengths over the last couple of years, defending the 3."
Michigan's whole front line was in foul trouble early. By halftime, Mark Donnal had three fouls, while Ricky Doyle, D.J. Wilson and Moe Wagner had two each. Xavier shot 15 of 17 from the line in the first half.
"It's the technique of guarding in the post where we're putting our hands on people," Michigan coach John Beilein said. "We've got to break the habit, and maybe today was a great example of that."
Michigan came close to taking the lead on a couple occasions in the second half. The Musketeers led 61-59 after a 3 by LeVert, but J.P. Macura connected from beyond the arc and a dunk by Reynolds pushed the lead to seven.
FREEBIES
Xavier shot 79 percent from the free-throw line in its first two games and was even better against Michigan, going 23 of 26.
"The way they're calling it now, they're calling a lot of fouls, touchy fouls, hand checks, different things like that," Abell said. "You've got to take advantage at the free-throw line."
LOOSE BALLS
Xavier out-rebounded Michigan 47-29 -- it was 30-13 in the second half. The Musketeers finished with 18 offensive rebounds.
"Along with the offensive rebounds, the 50-50 balls. We didn't get a lot of them, especially in the second half," LeVert said.
TIP-INS
Xavier: Reynolds and Sumner were both back on familiar turf. They're from Detroit. ... Myles Davis scored 14 points. ... James Farr had 13 rebounds, and Reynolds and Bluiett had nine each.
Michigan: LeVert was the only Michigan player who scored in double figures.
UP NEXT
Xavier hosts Northern Kentucky on Monday night.
Michigan heads to the Bahamas to play Connecticut on Wednesday night in the Battle 4 Atlantis event.
---
---