Evansville Purple Aces
Evansville Purple Aces
Scruggs, Jones lead Xavier to 91-85 win over Evansville
Published
Nov. 10, 2018 7:24 p.m. ET
CINCINNATI (AP) — Xavier's big men made the difference against Evansville's hoist-it-up Purple Aces
Paul Scruggs had a career-high 24 points, Tyrique Jones added a career-high 20 rebounds and tied his career high with 19 points and the Musketeers held off Evansville 91-85 on Saturday.
Zach Hankins scored nine of his 14 points in the second half, including a run of seven straight capped by a dunk that gave Xavier (2-0) the lead for good at 66-65 with 13:27 left in the game
The 6-foot-11 Hankins and 6-9 Scruggs dominated inside against an Evansville team that didn't put a player taller than 6-7 on the court. The Musketeers had a whopping 51-22 advantage on the boards. The Musketeers finished with 19 offensive rebounds, matching the Purple Aces' defensive rebounds and leading to advantages of 44-18 in points in the paint and 15-0 in fast break points.
"We're bigger and stronger than they were," first-year Xavier coach Travis Steele. "We should dominate on the glass."
Scruggs and Jones teamed up to score the last 20 Xavier points in the final 10 minutes, helping open a double-figure lead.
"We were just trying to give the team energy," said Scruggs, who also tied career highs with eight field goals and four blocked shots. "I think we did that today."
Shea Feehan and K.J. Riley each scored 20 point to lead six players in double figures for Evansville (0-2). The Purple Aces tied the school record for 3-pointers in a game with 17 and fell two short of tying the record for 3-point attempts. Both previous records were set on Jan. 7, 1997.
"Give some credit to Evansville," Jones said. "They made some tough shots."
The Purple Aces didn't do anything unexpected by Steele.
"They made a lot of shots — some contested, some wide open," Steele said. "We were disappointed at the defensive end. We've got to be better in man-to-man and zone. Thirty-three 3's are too many. We knew they were a drive-and-kick team.
"Offensively, we played like we wanted to play. This group won't ever have trouble scoring."
Quentin Goodin scored all of his 14 points in the first and Scruggs added 10, helping Xavier lead by 15 twice in the first half before Feehan and Riley each scored five points during a 17-6 Purple Aces run that pared the Musketeers' lead to 49-45 at halftime.
BIG PICTURE
Evansville: Former Kentucky star and Celtics assistant coach Walter McCarty is the new coach. ... The Purple Aces were picked to finish last in the Missouri Valley Conference with just two starters back.
Xavier: Goodin made his first appearance after missing a month of pre-season practice with a dislocated left shoulder. He played with a black brace on the injured shoulder before being ejected with 15:10 left in the second half after being whistled for a flagrant foul.
RARE AIR
Jones' 20 rebounds are the most by a Musketeer since David West grabbed 21 against George Washington on Feb. 3, 2001.
RARE AIR II
Evansville's 17 3-pointers are a Xavier record for 3-pointers by an opponent. The previous record of 16 was set last season by Villanova, which went on to win the national championship.
SHARING THE LOAD
The last time Evansville finished with six players in double figures was on Nov. 15, 2014, against Earlham.
UP NEXT
Evansville: Hosts Kentucky Wesleyan on Thursday.
Xavier: Hosts Wisconsin on Tuesday.
---
---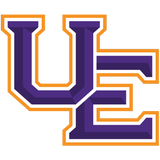 Get more from Evansville Purple Aces
Follow your favorites to get information about games, news and more
---