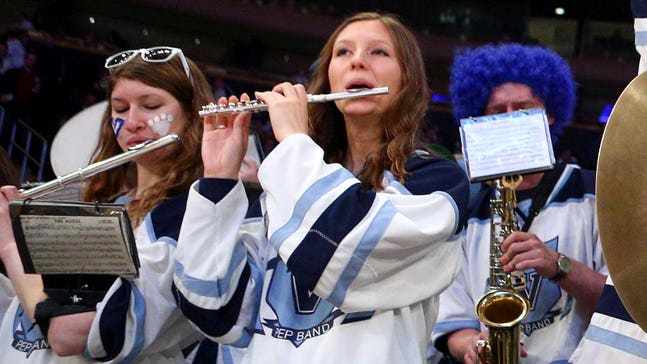 Remember Villanova's crying piccolo player? She's getting her own bobblehead
Published
May. 28, 2015 1:37 p.m. ET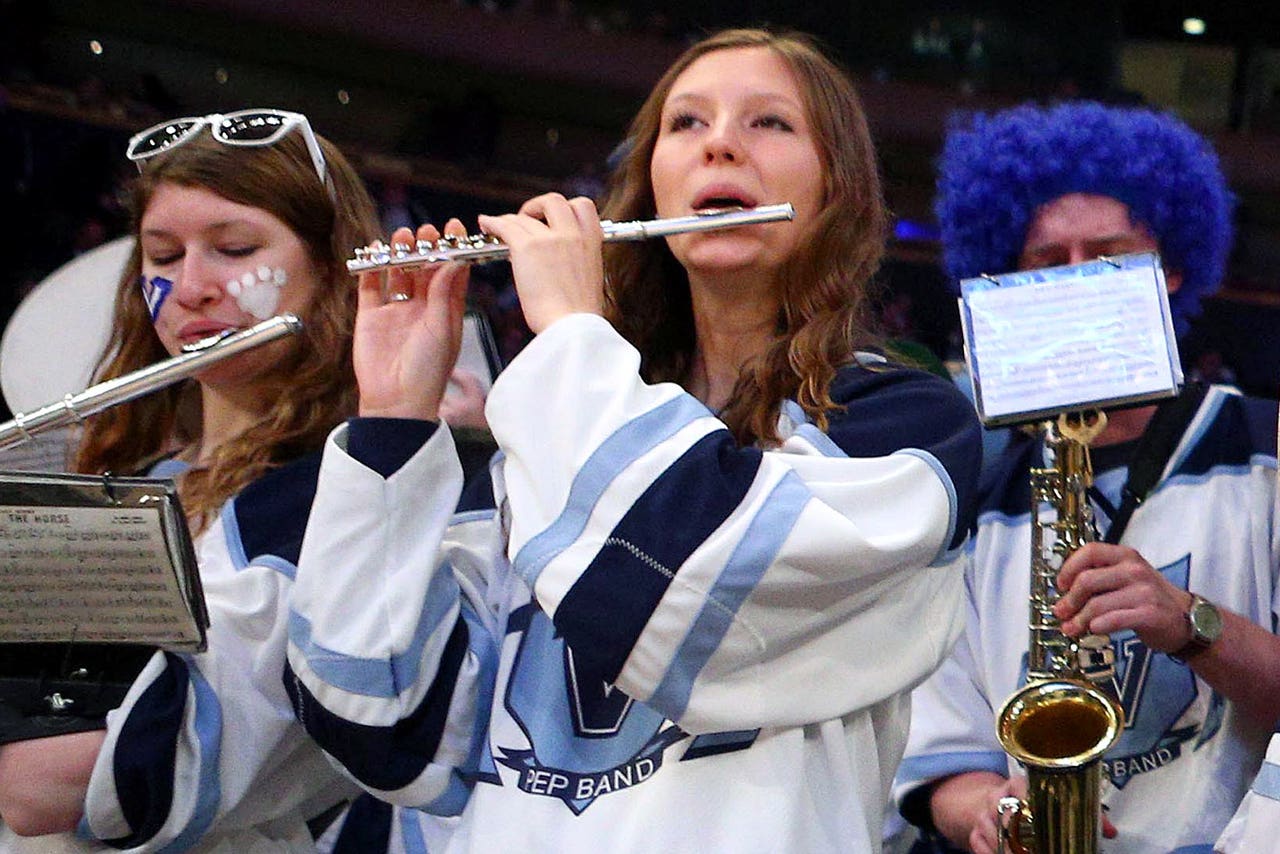 The image of Villanova's band member Roxanne Chalifoux sadly playing the piccolo through her tears after the No. 1-seeded Wildcats' stunning third-round loss to North Carolina State was March Sadness personified, and one of the more indelible moments of this year's NCAA tournament. 
And now the crying piccolo player will have her own bobblehead. 
Apparently, the National Bobblehead Hall of Fame Museum (yes, really) was just as taken with this weeping woman as everyone else, and contacted Chalifoux about making a bobblehead "commemorating that special moment that touched so many around the world" shortly after the image went viral. 
And after a Kickstarter campaign that just reached their $5000 goal (they're at $5,152 and counting), it looks like that emotional moment in time will now forever be immortalized in plastic. And look a lot like this: 
So it seems as though Chalifoux's emotional outpouring hasn't been all bad for the Villanova senior (who just graduated earlier this month). Her memorable show of emotion also landed her an appearance on "The Tonight Show with Jimmy Fallon." 
Sometimes it's just better to let it all out. 
H/t Extra Mustard. 
---