Reed leads Miami to 76-56 win over Florida Atlantic (Dec 16, 2016)
BY AP • December 16, 2016
CORAL GABLES, Fla. (AP) Miami used a first-half surge to deny Florida Atlantic a second consecutive upset win.
Davon Reed scored 21 points on 6-of-10 shooting and tied his career high by making 5 of 9 3-pointers to lead the Hurricanes to a 76-56 victory over the Owls on Friday night.
Miami and Florida Atlantic played their first game after a 10-day layoff for fall semester final exams. Before the break, the visiting Owls defeated Ohio State 79-77, on Dec. 6.
''We know not to underestimate any opponent,'' Reed said. ''They handled business at Ohio State. Me personally I wasn't necessarily worried about that. I was just worried about coming in and taking care of business against FAU.''
Miami (8-2) took the lead for good after a 12-2 run during a 4:36 stretch midway through the first half. Anthony Lawrence keyed the surge with two 3-pointers. Lawrence's second 3 with 8:05 remaining capped the spurt and increased the Hurricanes' lead to 20-12.
Bruce Brown's layup with 1:03 to go gave Miami its largest advantage of the first half at 39-22. Reed converted 3 of 4 3-pointers in the Hurricanes' dominant first half.
''My teammates just found me and I was able to knock some down early,'' Reed said. ''I was feeling pretty good from the beginning.''
Brown scored 14 points and finished with eight rebounds. Lawrence finished with 13 points and made all three of his 3-pointers.
The Hurricanes limited Florida Atlantic (3-6) to 3 of 17 from 3-point range after the Owls converted 10 from behind the arc against Ohio State.
''The key was getting back defensively and defending the 3,'' Miami coach Jim Larranaga said. ''That was a point of emphasis and I thought the guys did a great job there.''
Marcus Neely scored 12 points and Adonis Filer finished with 11 points for the Owls.
''Coming in, on tape watching, I thought this was going to be the best defensive team that we will face all season,'' Florida Atlantic coach Michael Curry said. ''They were really good defensively.
''Once they score and get a lead it's tough to come back on them because they smother you.''
BIG PICTURE
Miami: Kamari Murphy finished with 10 rebounds despite missing 11 minutes in the first half because of foul trouble. Murphy has double figure rebounds in four of his last six games.
Florida Atlantic: The Owls scored a season-low 24 points in the first half. Florida Atlantic's previous low was 27 in its 64-63 loss against Hawaii on Nov. 14.
COURT SLIPPAGE
Players slipped on several occasions during the game. Watsco Center hosted Miami's fall graduation ceremony on Thursday. ''You clean it but there is still that residue that remains,'' Larranaga said of the playing surface. ''You have to clean it several times. Hopefully that won't happen again.''
MINUTES HIGH
Neely played a season-high 21 minutes against the Hurricanes. The fifth-year senior also tied a season-high six rebounds.
UP NEXT
Miami: The Hurricanes will host George Washington on Dec. 22.
Florida Atlantic: The Owls begin a four-game home stand on Dec. 21, when they host Webber International.
---
---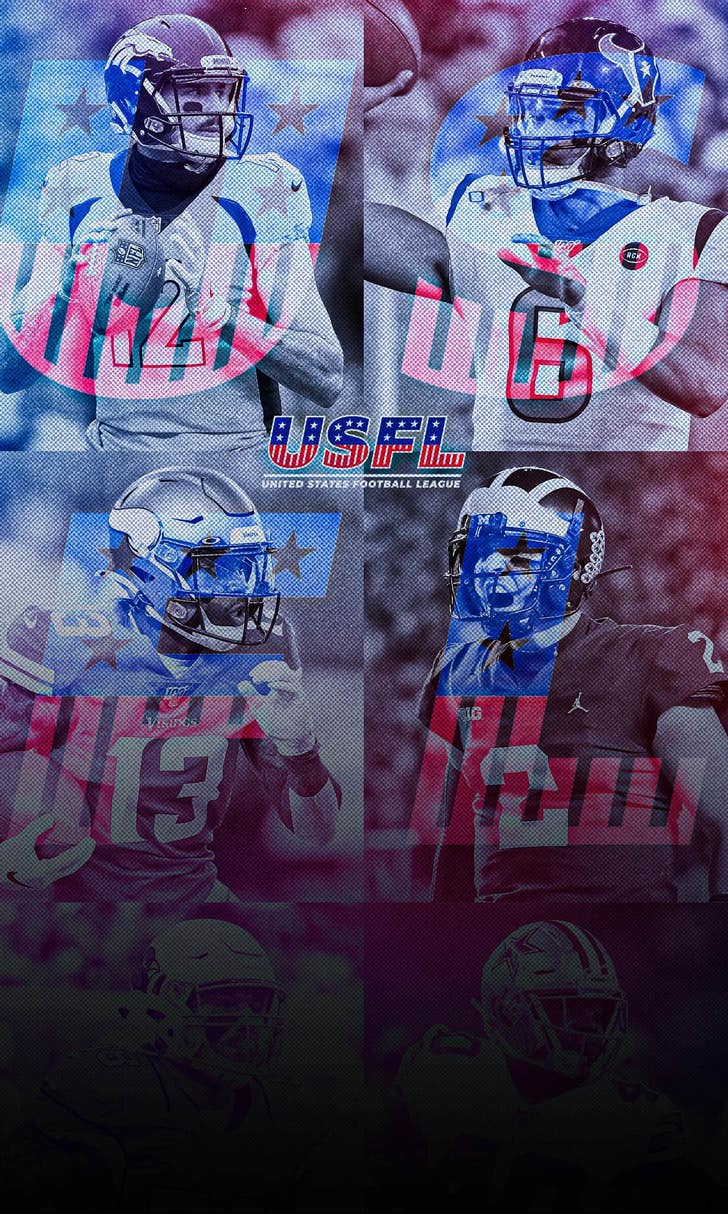 United States Football League
Shea Patterson, Paxton Lynch top list of USFL's 10 most exciting players