Alabama State Hornets
Alabama State Hornets
Pope scores 16, SDSU breezes to 73-41 win vs Alabama State (Dec 12, 2016)
Published
Dec. 13, 2016 1:04 a.m. ET

SAN DIEGO (AP) The San Diego State Aztecs didn't pay much attention to Alabama State's record.
They just knew that a fourth straight loss would have been nightmarish for a program not used to faltering badly.
Malik Pope scored 16 points and the San Diego State Aztecs breezed to a 73-41 victory against the Hornets on Monday night to snap a three-game losing streak.
The Aztecs (5-4) needed a laugher after losing at Loyola and Grand Canyon, and at home to Arizona State.
They got it against the Hornets (1-8) by jumping to a 10-0 lead in the first four minutes. They were up 42-22 at halftime.
''It feels a lot better after you find a way to get a victory,'' coach Steve Fisher said. ''It doesn't matter who you play, it feels good to win.''
Zylan Cheatham and Montaque Gill-Caesar scored 11 apiece while Dakarai Allen had 10 for the Aztecs.
''I think it was a step in the right direction to say the least,'' Cheatham said. ''Coach Fisher definitely challenged us, definitely. Wanted us to bounce back pretty much and like I said he challenged us and we stepped up. We've got a long way to go.
''It just seemed like it was a different feeling in the locker room. Guys were just so anxious, so ready. Not to say that we weren't for any other game, but we executed, we made the right plays, and we played for each other.''
Pope said SDSU ''is not known to be like a losing team. So, we're just as hurt as everybody else and we just had to get back to the grind and fix what was broken. So that's what we're trying to do, making progress, so when we go to Hawaii, we're just going to keep this momentum going and go from there.
''It's all about being hungry. You don't get anything you don't deserve,'' Pope added.
Point guard Jeremy Hemsley, SDSU's leading scorer at 17 points per game, sat out with a right foot injury. He would have been available in an emergency. Forward Matt Shrigley started in his place and scored five points.
Torloft Thomas led the Hornets with 14 points.
The Hornets knew it would be a tough game.
''They took us out of everything we were trying to do,'' coach Lewis Jackson said. ''We got down and they were long and athletic. This gives us something to build on, but they moved the ball well, they ran their sets, they executed well. It was a tough night for us.''
BIG PICTURE
Alabama State: The Hornets' only victory this season was 76-67 against Cal State Fullerton in the Global Sports Classic in Las Vegas on Nov. 26. Coming into Monday night, they'd been outscored by an average of 80-65.
San Diego State: After playing two games in three days, the Aztecs will take off 10 days for final exams.
STATS
The Hornets made only 15 of 60 shots (25 percent).
''You're not going to be very competitive shooting that percentage,'' Jackson said.
Each team had 15 turnovers.
UP NEXT
Alabama State plays at Tennessee State on Wednesday night.
San Diego State faces Southern Miss on Dec. 22 in its opening game in the Hawaiian Airlines Diamond Head Classic in Honolulu.
---
---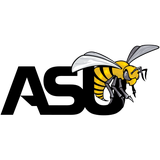 Get more from Alabama State Hornets
Follow your favorites to get information about games, news and more
---