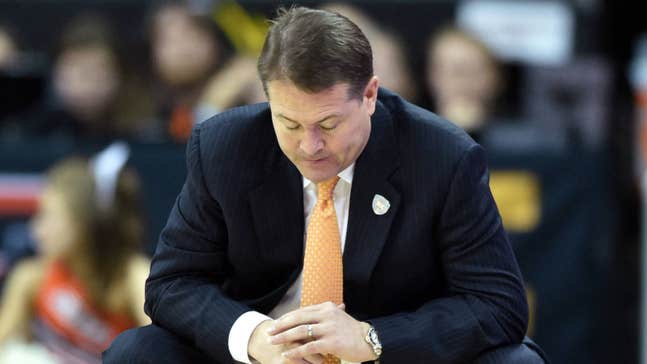 Oklahoma State to 'part ways' with basketball coach Ford
Published
Mar. 18, 2016 11:51 p.m. ET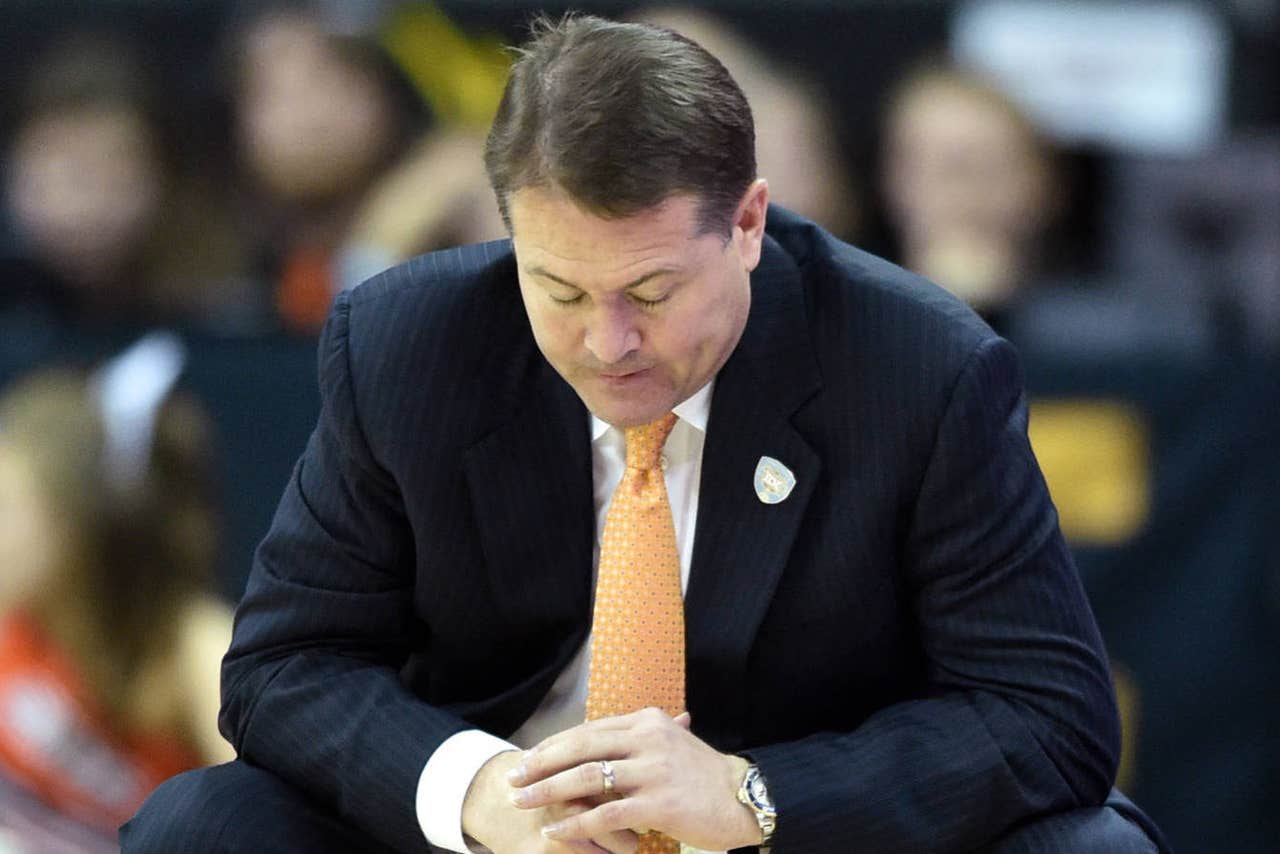 Oklahoma State and Travis Ford have agreed to end the basketball coach's tenure.
Oklahoma State athletic director Mike Holder and Ford "have mutually agreed that the school and Ford will part ways," Holder said in a statement Friday.
"I like Travis Ford and his family," Holder said. "He worked very hard at his job. Unfortunately, we have to move on."
Ford had a 155-111 record in eight years at OSU, but just one NCAA Tournament win. The team went 12-20 this season and 3-15 in the Big 12.
Ford was given a contract extension in 2009 that was to run through the 2018-19 season, a deal that Holder expressed regret about last year in an interview with The Associated Press.
Ford had great success as a recruiter, bringing in high-profile talent such as Marcus Smart, Markel Brown, Le'Bryan Nash and most recently, point guard Jawun Evans.
But winning just one NCAA Tournament game exasperated a fan base that was spoiled by previous success. Eddie Sutton led Oklahoma State to Final Fours in 1995 and 2004.
There was speculation that Ford would be fired after last season, but billionaire booster T. Boone Pickens tweeted his support, and Holder followed by saying he had high hopes for him.
Ford started off on the right track when he took the job in 2009, taking the Cowboys to the NCAA Tournament. There, they beat Tennessee before losing to top-seeded Pittsburgh. Holder gave Ford the extension after that season.
"People have kind of held that against Travis, when the focus should be on me," Holder told the AP last year. "All he did was sign the contract. I'm the one who offered it to him, so I should be the one in the crosshairs, and I accept that I am. Did I learn from that? Absolutely. I don't have any intention of doing that again in the future because I just think it puts the university and whatever coach it is in a difficult situation. But, the contract's there, and you just deal with it."
The Cowboys lost to Georgia Tech in the first round of the NCAA Tournament in 2010, played in the NIT in 2011 and missed postseason play altogether in 2012.
The following seasons showed promise but didn't pan out.
In 2012-13, the Cowboys were ranked as high as No. 15 and started the season with a 10-1 record but eventually lost to Oregon in their NCAA Tournament opener.
The next season, the Cowboys started off 12-1 and were ranked as high as No. 5 in the AP poll. The season fell apart late and reached its worst point when Smart went into the stands and shoved a Texas Tech fan. The Cowboys lost all three games during Smart's suspension and later failed to win an NCAA Tournament game.
Last season, the Cowboys unexpectedly reached the NCAA Tournament after Smart and Brown moved on to the NBA, but they again lost their first game.
The Cowboys struggled this season after losing their top two players, guards Phil Forte and Evans, for much of the campaign. The Cowboys were competitive at times, even beating No. 3 Kansas 86-67 at home. They played hard and often were in games for a half before losing because of their struggles to score.
---
---