Oklahoma Sooners
Oklahoma Sooners
Oklahoma-Memphis Preview
Published
Nov. 16, 2015 1:44 p.m. ET

There hasn't been this much hype about Oklahoma hoops since Blake Griffin was on campus.
The eighth-ranked Sooners return four starters - three of them seniors - from last season's squad that went 24-11 and barely missed the Elite Eight.
Buddy Hield, the reigning Big 12 Player of the Year, leads the way. He averaged 17.4 points and 5.4 rebounds per game while leading the team in 3-point goals. He seriously considered jumping to the NBA before deciding to stay. Now, the Final Four is a legitimate possibility.
''He made a decision that will be very good for him in the long run, and certainly, very good for our program,'' Oklahoma coach Lon Kruger said.
Kruger knows last season's success makes his team a target.
''These guys have never really been in that position before, but they'll handle it well,'' Kruger said. ''They understand how they have to work every day, focus every day, and work at getting better. They know how tough the league is, so they know what lies ahead.''
Oklahoma isn't ducking the competition. The Sooners open at Memphis on Tuesday, host Wisconsin on Nov. 29, face Villanova on Dec. 7 in Honolulu, Hawaii and host Creighton on Dec. 19.
Hield and the other returning starters - Jordan Woodard, Ryan Spangler and Isaiah Cousins - started every game last season. Woodard, the point guard, averaged 9.3 points and led the team in assists. Spangler, a forward, averaged 9.7 points and led the team with 8.2 rebounds per game. Cousins, a shooting guard, was the team's No. 2 scorer with 11.7 points per game, and he was second on the squad in 3-point goals.
''It's great to have them from them being familiar, them having the experience, a lot of Big 12 starts,'' Kruger said. ''Leadership out of that group is outstanding, maybe as good as we've ever had with a returning group. The work ethic, their unselfishness, all those things that you'd certainly rather have than not.''
Highly regarded recruits Christian James and Rashard Odomes will play immediately.
Odomes, a 6-foot-6 forward, averaged 25.2 points last year as a senior at Copperas Cove (Texas) High School. James, a 6-4 guard, broke his leg in an AAU game in August before his senior year of high school, but he's healed up and ready to go.
''Rashard Odomes and Christian James are kind of similar in that they've got good size at the wing, very versatile,'' Kruger said. ''They're very aggressive, physical on the boards. They rebound the ball well from the wing. They can score.''
Dante Buford, a 6-7 redshirt freshman forward, also should contribute.
Post player Khadeem Lattin should get more action after playing a limited reserve role last year. He scored 2.0 points per game as a freshman last season, but averaged 3.2 rebounds and just under one block. His leaping ability and long reach made him a game-changing defensive pest.
The Sooners are experienced, versatile, deep and well-coached, and they expect to make a deep run in March. They've won their last 12 season openers but this will be the first time they start with a true road game since 1982.
This will be the highest-ranked team to visit Memphis since the Tigers defeated No. 7 Louisville 72-66 on March 1, 2014.
The Tigers were ranked third in their last meeting with Oklahoma, a 63-53 victory at Madison Square Garden in November 2007 that improved them to 6-0 in the series.
Memphis opened with a 67-49 win over Southern Mississippi on Saturday. Senior forward Shaq Goodwin had team highs of 15 points and nine rebounds for the Tigers, who surged ahead 24-6 and led by as many as 29.
Ricky Tarrant had a rough debut, scoring four points and going 1 of 6 from the field in 26 minutes. The senior transfer averaged 13.1 points at Alabama last season.
Memphis found success offensively inside, going 20 of 40 on 2-pointers, but was 3 of 18 from 3-point range. The Tigers kept the Golden Eagles at arm's length with defense, however, forcing 19 turnovers and holding them to 29.0 percent shooting - the lowest by an opponent since Dec. 31, 2011.
All of those missed shots, though, led to plenty of second-chance opportunities for Southern Miss, and it managed to pull down 21 offensive rebounds. Coach Josh Pastner said some of that had to do with his players running out to get in transition rather than looking for a rebound.
"I did not like the offensive rebounds we gave up to them. They had 21 which is way too many," Pastner said. "Hopefully we have some improvement on Tuesday with the defensive glass."
---
---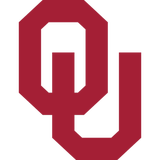 Get more from Oklahoma Sooners
Follow your favorites to get information about games, news and more
---