Marquette Golden Eagles
Marquette Golden Eagles
No. 7 Creighton begins life after Watson, hosts Marquette (Jan 21, 2017)
Published
Jan. 20, 2017 9:14 p.m. ET

OMAHA, Neb. -- Marquette coaches had video of 19 Creighton games from which to choose as they prepared for Saturday's Big East basketball showdown with the No. 7-ranked Bluejays.
Precious few minutes of those recordings will be of use, though, after senior guard Maurice Watson's collegiate career abruptly ended in Monday's 72-67 victory at No. 22 Xavier.
Watson, a senior from Philadelphia who led the nation with 162 assists - and 8.5 assists per game, tore the anterior cruciate ligament in his left knee.
That ends his on-court responsibilities for the Bluejays (18-1, 5-1), who begin the post-Watson era against the Golden Eagles (12-6, 3-3).
At a press conference earlier this week to address Watson's injury, Bluejays coach Greg McDermott said it will be a challenge to change gears both on offense and defense with their point guard sidelined.
"He's responsible for 35 points a game between his assists and his scoring," McDermott said. "That's only part of his value. There's maybe not one player that's as important to a team anywhere in the country as Maurice was to us.
"But that doesn't mean still can't win games. Having said that, every scouting report against us started and ended with how you're going to defend him."
Players like Marcus Foster, Justin Patton, Khyri Thomas and others will be counted on to help pick up more of the on-court leadership role that Watson shouldered beginning with the game against the Golden Eagles.
Whether Creighton will try to slow things down on offense or keep the same blistering pace that has them averaging 86.7 points per game this season remains to be seen. McDermott certainly wasn't tipping his hand earlier this week.
"We're going to experiment with a lot of things here the next few days," McDermott said. "We can throw some different looks out there. To see what we're going to do, you're going to have to show up Saturday at 1:30."
Marquette also likes to get out and run on offense. The Golden Eagles have five players averaging double figures in scoring, led by freshman Markus Howard's 12.9 points per game. Howard also leads the Big East in 3-point shooting percentage (51.9).
The Golden Eagles can keep up with Creighton if it is a run-and-shoot affair; Marquette averages 83.7 points per game.
With Watson sidelined, Creighton now has three players averaging in double figures -- Foster (18.1), Patton (13.8) and Thomas (12.9).
McDermott was proud of the way the Bluejays responded after Watson left the Xavier game. He said no one hit the panic button when plans needed to change in the second half when the Bluejays were sans Watson.
"We had to maybe retool some of the things we did in that particular game but we found a way," McDermott said. "That's going to be critical the rest of the way."
The injury caused the players and coaching staff to delay its preparations for Marquette for at least a day. McDermott admitted Wednesday that it's been a tougher than usual week.
"To be honest I haven't thought much about Marquette," McDermott said. "The last 24 hours have been about Maurice. We have to (now) turn the page and get ready for Saturday. We have a responsibility to do that. No one knows that more than (him). He'll be here for us.
"We'll get after Marquette and we'll put together a plan that we think gives us the best chance to be successful."
---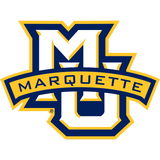 Get more from Marquette Golden Eagles
Follow your favorites to get information about games, news and more
---