Stephen F. Austin Lumberjacks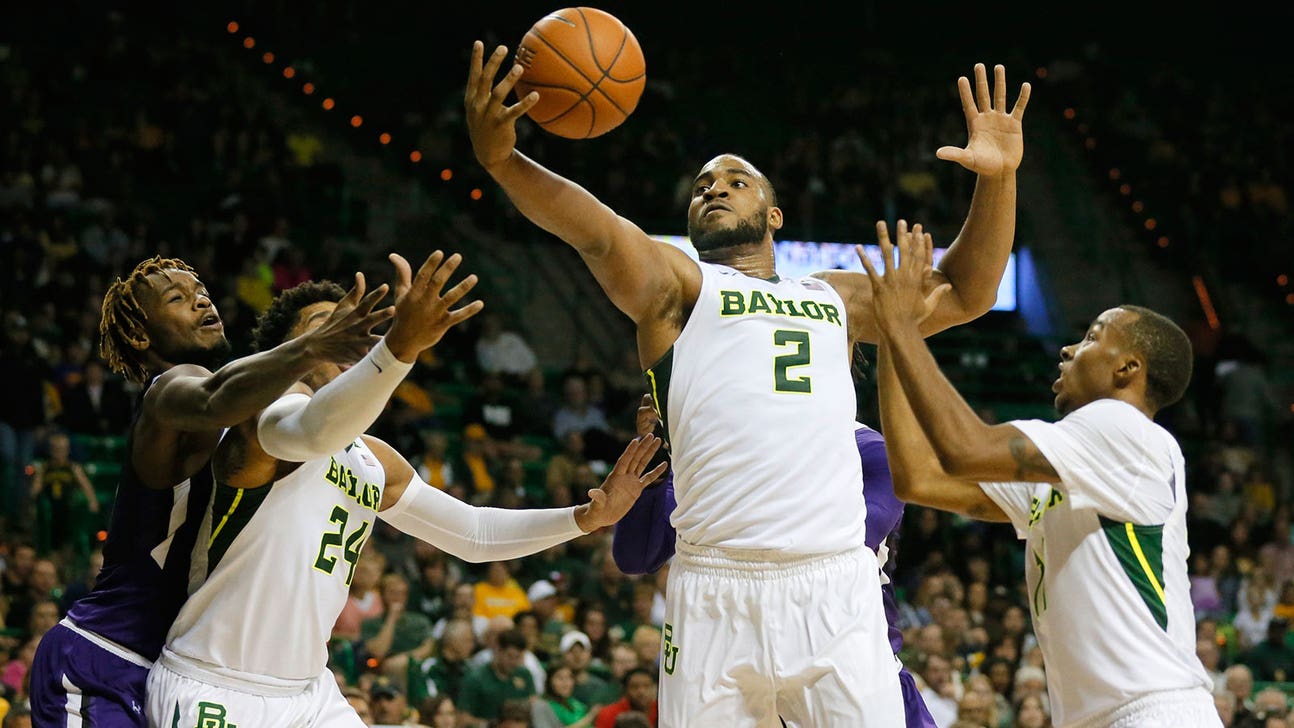 Stephen F. Austin Lumberjacks
No. 22 Baylor routs Stephen F. Austin in season opener
Published
Nov. 14, 2015 1:36 a.m. ET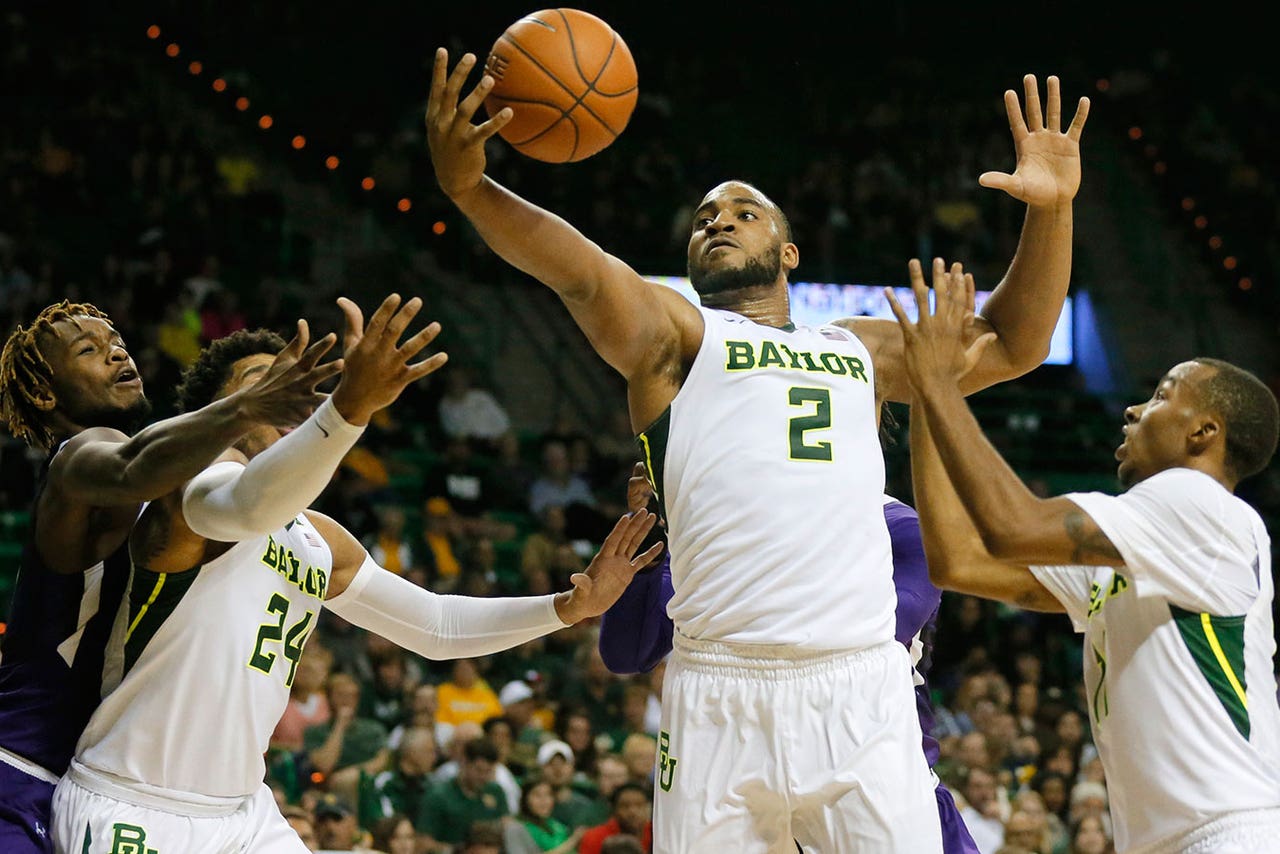 WACO, Texas — Baylor forward Rico Gathers questions why anyone would call point guard Lester Medford a weak link for the No. 22 Bears.
And Stephen F. Austin coach Brad Underwood probably will rethink that assessment, while hoping he isn't wrong about his team as well.
Gathers scored 18 points, Medford had 13 points and nine assists for a punishingly efficient offense, and Baylor handed Underwood by far his worst lost in three seasons with the Lumberjacks with a 97-55 blowout in the season opener Friday night.
''Wow,'' said Underwood, who set an NCAA record with 61 victories in his first two seasons as a head coach, including SFA's first NCAA Tournament win in 2014. ''I can honestly say that I'm a little bit in shock with my team and extremely, extremely impressed with Baylor's.''
Medford wasn't the only smart distributor. Taurean Prince had a career-high seven assists with one turnover. Ishmail Wainright had six without giving the ball away, to go with a game-high nine rebounds.
Bottom line: The Bears had 31 assists with just eight turnovers against the nation's best team at forcing miscues since Underwood took over.
''Their defense makes you turn it over,'' Baylor coach Scott Drew said. ''Thirty-one and eight. That's a miracle.''
Medford started all 34 games last year for the Bears, but was the second option at the point behind two-year starter Kenny Chery. Baylor also lost its No. 2 assist man from last season in Royce O'Neal.
And Underwood thought his ball-hawking defense would be able to exploit Medford.
''For people to knock his capabilities and stuff to lead us to where we need to be for the rest of the season is really comical,'' Gathers said. ''He did what a senior point guard does.''
Gathers was 8 of 9 from the field and Baylor shot 64 percent, including 71 percent after halftime, to just 33 percent for SFA in a matchup of schools coming off back-to-back NCAA Tournament appearances for the first time in school history.
Thomas Walkup, Demetrious Floyd and TJ Holyfield had 12 points apiece for the Lumberjacks.
''We just weren't ready to play,'' Walkup said. ''Got punked on a ton of different levels. Unacceptable.''
Each of the schools lost its postseason opener last March, and it was a particularly painful one for Baylor.
The Bears were a No. 3 seed and leading by 12 points with under 3 minutes left when Georgia State scored the last 13 points, including R.J. Hunter's 3-pointer with 2.7 seconds left that prompted his father, and coach, to fall out of his chair on the sideline.
Baylor has been anxious to get going again, and showed it by dominating a game that looked as if it could be competitive with both teams returning plenty of scoring from a season ago.
The Bears had six players in double figures. The others were Johnathon Motley (12), Al Freeman (11), King McClure (11) and Prince (10). McClure, a freshman, was 3 of 4 from 3-point range as Baylor shot 56 percent from behind the arc.
CAN'T BEAT BIG 12
For everything Underwood has done at SFA, he still hasn't beaten a Big 12 team. And the margins have been progressively wider.
After a 72-62 loss to Texas that was one of just three in the 2013-14 season, the Lumberjacks gave up a 14-0 run in the first half of a 67-51 loss to the Bears last season.
This time, SFA never recovered from a 17-2 Baylor spurt late in the first half, started by five straight points from Gathers, who also had seven rebounds. Underwood's previous worst loss was 81-63 to Xavier early last season.
And just like a year ago, shooting was a letdown for the Lumberjacks, who made just five of 26 3-point attempts last November against Baylor and five of 23 in the rematch.
''The one thing about the Big 12 that is maybe as underrated about it as any conference in America, it's the hardest conference in America to win on the road,'' Underwood said. ''You've got to be so tough.''
TIP-INS
Stephen F. Austin: After the trio of leading scorers, the next highest was Dallas Cameron with five points. He also had a team-high six rebounds. ... Three starters, Clide Geffrard, Ty Charles and Trey Pinkney, combined for just six points, all on free throws. They combined to miss all 15 shots.
Baylor: The Bears are 12-1 in season openers under Drew. ... Baylor opened with a 7-0 run and never trailed. ... The 31 assists tied for the third-most in school history. The record is 39. ... Wainright's nine rebounds were a career high.
UP NEXT
SFA plays at 7 a.m. Tuesday at Northern Iowa in ESPN's 24-hour tip-off marathon. The Lumberbacks have seven different starting times in their first seven games.
Baylor is also part of the tip-off marathon, with a 10:30 Central time start at Oregon on Monday night.
---
---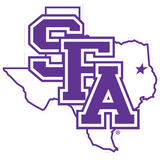 Get more from Stephen F. Austin Lumberjacks
Follow your favorites to get information about games, news and more
---