Kentucky Wildcats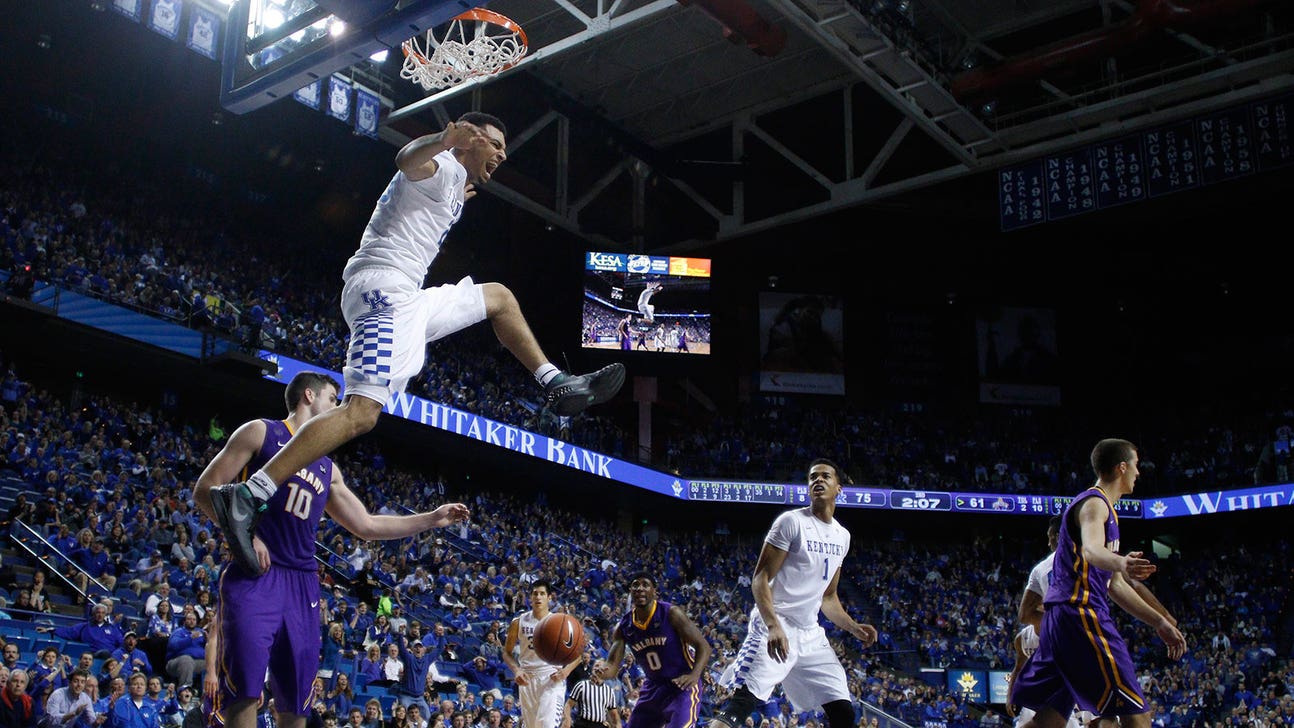 Kentucky Wildcats
No. 2 Kentucky opens with win over Albany as Murray posts strong second half
Published
Nov. 13, 2015 9:54 p.m. ET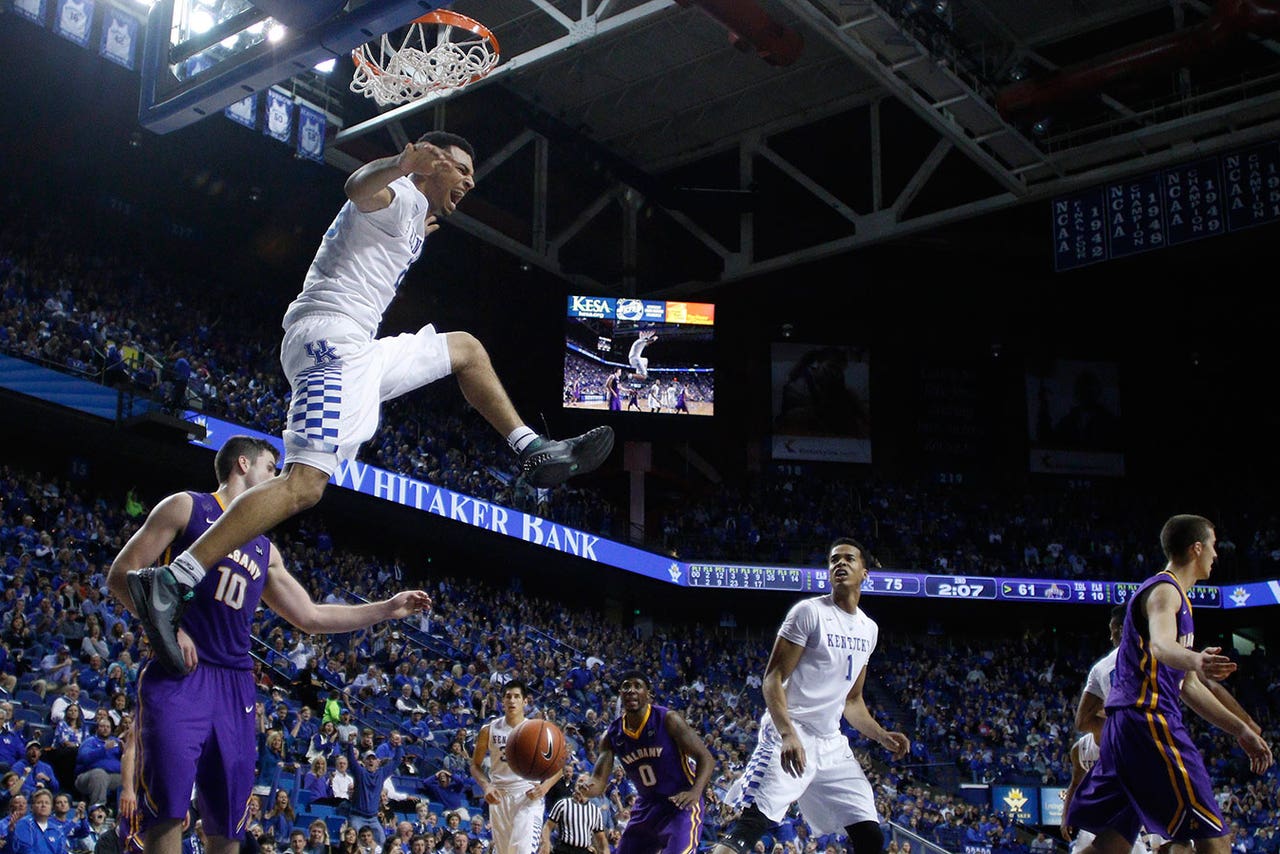 LEXINGTON, Ky. -- Jamal Murray looked back on his Kentucky debut and was relieved that the ending was better than the beginning.
Fortunately for Murray and the Wildcats, junior Derek Willis helped get things started with a career night in the first half.
Murray scored 13 of his 19 points in the second half, Willis scored a career-high 14 in the first and No. 2 Kentucky outlasted Albany 78-65 Friday night in the season opener for both schools.
Murray overcame an uneven first half to shoot 6 of 9 from the field after halftime and 8 of 15 overall, including several thunderous dunks that energized the crowd. He offset five turnovers with eight of Kentucky's 16 assists in his debut to help the Wildcats (1-0) stay safely ahead of the scrappy Great Danes (0-1).
"I felt comfortable on the court," said Murray, who also had three steals in 32 minutes. He was also called for a technical foul late in the game.
The same could be said for Willis, who has been mostly lost in the shuffle behind Kentucky's steady stream of prized talent. Coach John Calipari had said the 6-foot-9 forward would have to steal playing time with his performance. Willis earned it Friday with career bests in scoring and steals (two) along with five rebounds. He played 28 minutes, a personal high.
Everything came in handy as Kentucky's latest highly touted class tried to find its way.
"I was just trying to get the team going, bring some energy," Willis said. "It's not about the minutes. It's about winning the game."
Kentucky ended up achieving that in the first of back-to-back games that featured some rough edges.
Calipari warned that this group might be more of a work in progress than previous teams, especially last year's dominant collection that started 38-0 before losing in the Final Four to eventual runner-up Wisconsin. And to an extent he was right as the Wildcats committed 20 turnovers and were outscored 38-34 in the paint.
But Kentucky controlled the boards 34-28 and shot 56 percent from the field (28 of 50), just enough to win the inaugural meeting against the Great Danes. NJIT comes next Saturday night with the coach seeking improvement.
"You've got to have grit, toughness and fight when you get somebody down and just put them away," Calipari said. "We're not there yet."
Marcus Lee and Tyler Ulis each added 12 points for Kentucky. Forward Skal Labissiere, 6-11, added nine points and five rebounds in his debut for the Wildcats.
Peter Hooley had 18 points and Evan Singletary 17 for Albany, which trailed by as many as 21 with 8 minutes left before rallying to 71-59 with 3:36 remaining. The Great Danes shot 43 percent but made just 1 of 14 3-point attempts.
"We knew coming in here that this was going to be a tremendous challenge for us," Albany coach Will Brown said, "but it was a challenge that we were excited about. I thought we would challenge them. I wasn't expecting us to shoot 1 of 14 from the 3-point line and miss as many free throws as we did in the first half."
CONDOLENCES
A somber Calipari began his postgame news conference by expressing sympathy and asking for prayers for families of victims in Friday's attacks in Paris. "You're sitting there thinking what it was, why it was, (I) just don't understand," he said. "So I think we all tonight say a prayer for all those families and those innocent people."
TEMPER, TEMPER
Two offsetting technical fouls were called early in the second half following a scrum beneath Albany's basket. Alex Poythress and Great Danes forward Travis Charles were whistled for one confrontation, while Tyler Ulis and Evan Singletary were soon T'd up for dead-ball violations in which teammates had to separate them.
TIP-INS
Albany: The Great Danes finished with four assists and 15 turnovers.
Kentucky: Poythress had two points and three rebounds in his official return from a left knee injury. ... Lee shot 5 of 7 from the field and had eight rebounds. ... Freshman guard Isaiah Briscoe did not play because of a bruised knee sustained in practice.
UP NEXT
Albany: Visits Boston University on Monday night.
Kentucky: Hosts NJIT on Saturday night.
---
KENTUCKY WILDCATS trending
---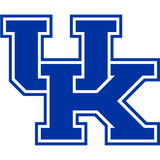 Get more from Kentucky Wildcats
Follow your favorites to get information about games, news and more
---