Arizona Wildcats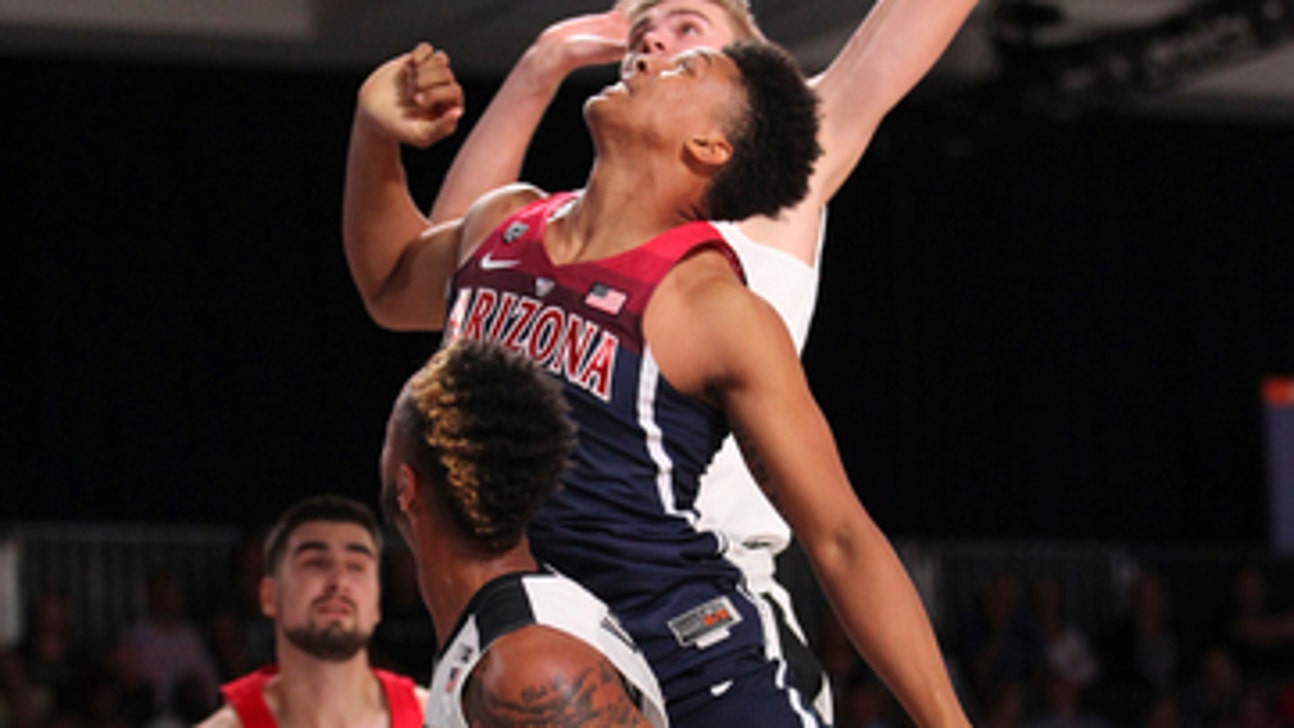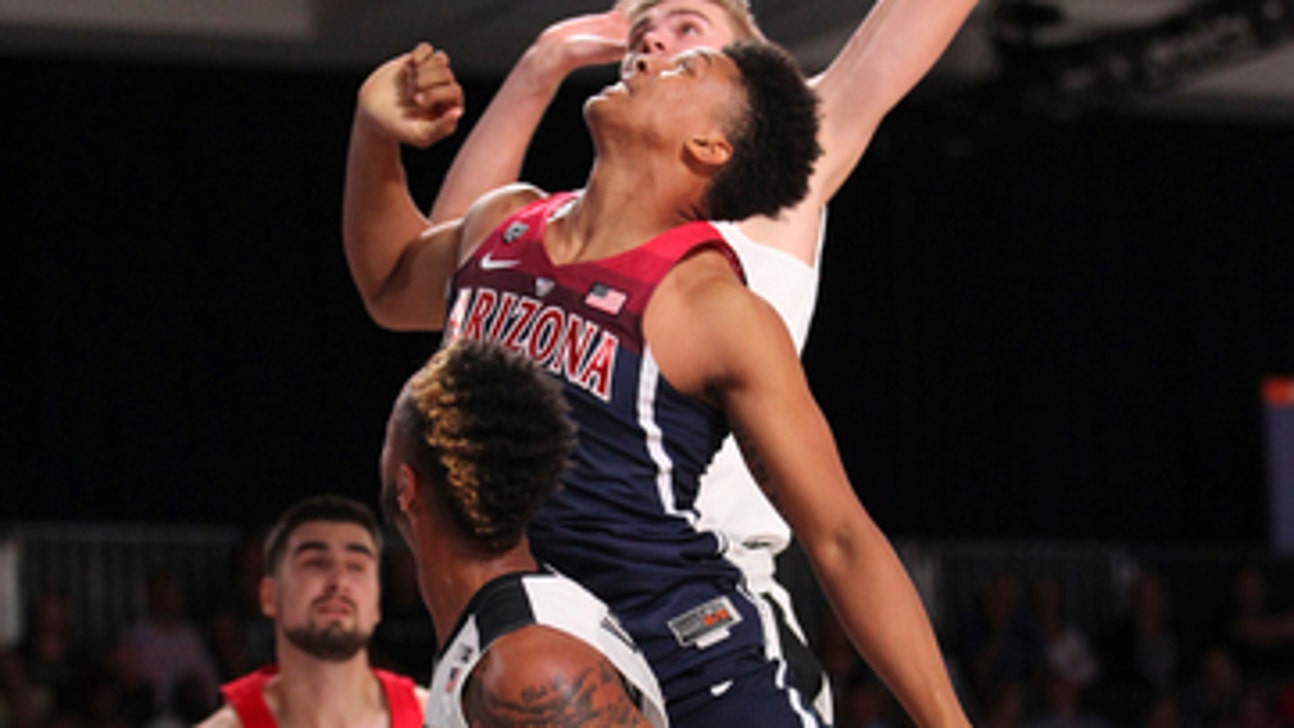 Arizona Wildcats
No. 18 Purdue beats No. 2 Arizona 89-64 for 7th in Atlantis (Nov 24, 2017)
Updated
Mar. 4, 2020 8:56 p.m. ET

PARADISE ISLAND, Bahamas (AP) Purdue kept knocking down shots - 3-pointer after 3-pointer, with midrange jumpers thrown in - on the way to a lopsided win that allowed the 18th-ranked Boilermakers to close the Battle 4 Atlantis on a positive note.
The unexpected part? The overmatched opponent was a second-ranked Arizona team on its way to a third loss in as many days.
Dakota Mathias scored 24 points to help the Boilermakers roll past the Wildcats 89-64 in Friday night's seventh-place game, sending a Final Four favorite home with a winless showing in the Bahamas.
''I wouldn't have predicted we would come down here and finish 0-3,'' Arizona coach Sean Miller said. ''That wasn't the goal. But nothing's ever as bad as it seems. And certainly we probably weren't nearly as good as everybody thought we were before we traveled down here.''
This is the first three-game losing streak for Arizona since February 2010 during Miller's first season in Tucson.
The Boilermakers (5-2) had struggled with their shooting through two tournament losses of their own, but shot 57 percent and made 11 of 22 3-point attempts in a break-loose performance.
''It's a fun game, but you're out there to win, regardless of when you're playing and what you're playing for,'' Mathias said. ''We had a great opportunity. They're the No. 2 team in the country, so to have that fall in our lap like it did was a great opportunity for us, and we just made the most out of it.''
Carsen Edwards added 22 points in what could have been a possible title-game matchup in the eight-team tournament. Instead, the Boilermakers and Wildcats found themselves playing the final game just to salvage a win.
Now, shockingly, Arizona (3-3) is the lone team leaving the Bahamas with an 0-3 tournament record. Perhaps even more surprisingly, the Wildcats weren't competitive, trailing 50-33 at halftime and by as many as 28 points.
They also didn't get closer than a dozen points after halftime.
''Either of those games could've gone our way,'' Miller said of losses to North Carolina State and SMU on the first two days of the tournament. ''Tonight we were outmatched. They were the better team. It felt that way early, it felt that way throughout.
''They're an excellent team, well coached. And the way they move the ball when they're making shots, they can beat anybody in the country. Tonight they were ready to go.''
Freshman Deandre Ayton had 22 points before fouling out for the Wildcats, while junior Allonzo Trier - who came in averaging 27.8 points - finished with just eight on 3-for-10 shooting.
BIG PICTURE
Arizona: Paradise turned into a total nightmare for Arizona. There was the opening-game 90-84 loss to N.C. State that left Miller frustrated by his team's poor defense. Then there was the loss to SMU in which the Wildcats undercut any defensive gains by failing to secure stop-ensuring rebounds while committing 20 turnovers. This time, his team offered meager defensive resistance to a hot-shooting team that quickly gained confidence with each possession. And that raises the question: how far will the Wildcats fall in Monday's AP Top 25? Or will they stay in the rankings at all?
For now, Ayton said, the team had to ''just take care of the gaps that we're missing this week.''
Purdue: The Boilermakers couldn't hold leads in their first-round overtime loss to Tennessee, then got out-toughed in a loss to Western Kentucky. Still, Mathias had insisted there was plenty to play for. His team came out and proved it, playing with a free-flowing confidence while knocking down open look after open look to reboot their suddenly sputtering offense. Purdue shot just 39 percent from the field and 33 percent from behind the arc in the first two tournament games, but had no trouble tearing through Arizona's defense.
HAARMS' HELP
Matt Haarms had six points, four rebounds and five blocks in 20 minutes off the bench for Purdue, providing a first-half infusion of energy in battling with Ayton inside.
''I've never backed down from players like that,'' he said, adding: ''I've just been taught whoever you're playing against, you respect them but you don't fear them.''
HE SAID IT
''I don't think it answers what happened in the other two games. The other two games we didn't make shots. You have to be able to win versus good people when the ball doesn't go in.'' - Purdue coach Matt Painter on his team's Atlantis showing.
UP NEXT
Arizona: The Wildcats host Long Beach State on Wednesday.
Purdue: The Boilermakers host No. 19 Louisville in the ACC/Big Ten Challenge on Tuesday.
---
More AP college basketball: http://www.collegebasketball.ap.org and http://www.twitter.com/AP-Top25
---
Follow Aaron Beard on Twitter at http://www.twitter.com/aaronbeardap
---
---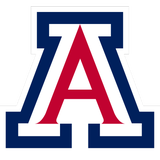 Get more from Arizona Wildcats
Follow your favorites to get information about games, news and more
---