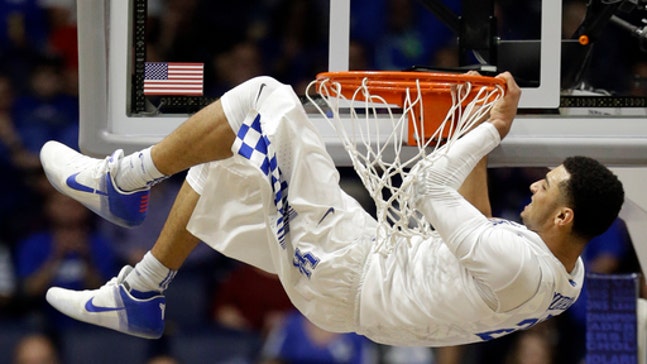 No. 16 Kentucky rallies past Georgia 93-80 in SEC semifinal
Published
Mar. 12, 2016 7:44 p.m. EST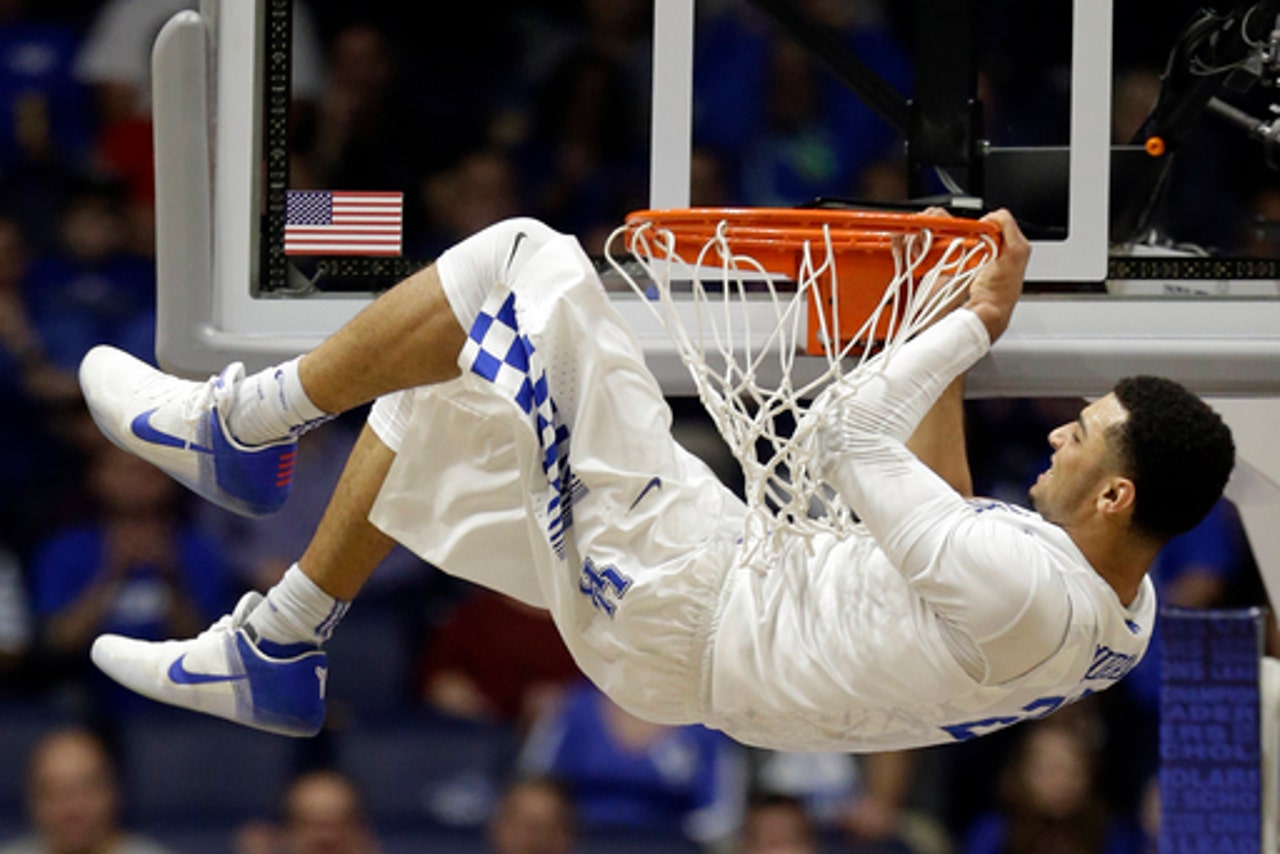 NASHVILLE, Tenn. (AP) -- Kentucky believed it could catch Georgia by matching the intensity that kept the Bulldogs ahead for most of the game.
The Wildcats just needed more than 30 minutes before finally turning the tables and earning a hard-fought victory.
Jamal Murray scored 26 points, Tyler Ulis added 25 and both keyed a late 11-3 run that helped No. 16 Kentucky put away Georgia 93-80 in Saturday's semifinals of the Southeastern Conference Tournament.
Isaiah Briscoe's putback with 8:16 left put the Wildcats up 68-67 and Murray followed with two free throws. After Houston Kessler's jumper got Georgia within one, Ulis scored five points while Murray's layup capped the the critical run that pushed second-seeded Kentucky ahead to stay and into Sunday's championship against top-seeded Texas A&M.
"That was a great test," Kentucky coach John Calipari said. "We got down, and we didn't stop. We kept playing. We had to make big plays and big rebounds down the stretch to even think about beating them."
Briscoe (12 points, seven rebounds) was also important down the stretch with a jumper and feed to Marcus Lee for a dunk as Kentucky (25-8) had to work hard to make its third straight SEC final.
Yante Maten had 20 points, J.J. Frazier 19 and Kenny Gaines 16 for sixth-seeded Georgia (19-13), which led most of the game before faltering down the stretch.
"I was proud of my team for the effort that they gave, and we just couldn't close it," Georgia coach Mark Fox said.
Derek Willis came off the bench to score 14 points and grab seven rebounds. Alex Poythress added 10 points for Kentucky, which used 56 percent shooting in the second half to finish 29 of 58 for the game.
Though Georgia's NCAA prospects remained to be determined, the Bulldogs succeeded in giving Kentucky a game for more than 30 minutes. But the physical strain of playing a third game in as many days and second in less than 24 hours appeared to catch up with the Bulldogs, who struggled to stop the Wildcats inside.
Frazier rolled his left ankle early in the second half and said it affected him some down the stretch. If anything, he said, "we just didn't make the necessary plays at the end."
Kentucky did and finally put a blue-clad crowd at Bridgestone Arena at ease after keeping it anxious for much of the game as Georgia controlled the tempo and momentum with a timely basket or rebound.
Nothing came easily.
Georgia's 61 percent shooting, including 6-of-12 from long range, helped build its 49-44 lead at the break. It set a quick pace that had the Wildcats reacting for most of the half, and its top trio of Maten, Gaines and Frazier combined to score 32 points.
"They were making every shot," Calipari added. "I mean, they were making jump hooks, fadeaways, bank 3s."
The Bulldogs couldn't sustain it in the second half, shooting just 35 percent to finish 49 percent from the field. Kentucky also outrebounded the Bulldogs 31-29 and outscored them 34-24 in the paint.
"We were able to play our speed and our pace," Murray said, "and it worked out for us."
---
---