Nebraska Cornhuskers
Nebraska Cornhuskers
Nebraska-Villanova Preview
Published
Nov. 16, 2015 5:56 p.m. ET

Jalen Brunson was part of a balanced scoring attack in Villanova's opener, but the highly touted freshman and his teammates will face a tougher opponent in their next game.
The 11th-ranked Wildcats welcome Nebraska to The Pavilion as part of the inaugural Gavitt Tipoff Games as they look for their 28th consecutive win in that building Tuesday night.
Brunson had 12 points and four assists while going 4 of 6 from the field in his collegiate debut Friday, a 91-54 win over Fairleigh Dickinson.
"It felt amazing. The best part about it was to go out there with my teammates and play Villanova basketball for 40 minutes. That was the biggest thrill I had for the night," he said.
Daniel Ochefu led Villanova with 16 points and 10 rebounds while Ryan Arcidiacono had 12 points in his first game since ceding his point guard spot to Brunson.
"(Brunson and I) just bonded off the court. Once he came here we became roommates during the summertime. The thing is we really haven't been playing a lot together because coaches wanted us to go head-to-head in practice," Arcidiacono said. "We know we can find each other, and our teammates for open shots."
Every Wildcats starter scored in double figures as Villanova outrebounded the Knights 53-37. They've won 31 in a row when reaching 70 points.
Villanova gets its first major conference opponent early in Nebraska, which picked up an easy win in its opener behind a pair of newcomers.
Andrew White III, a transfer from Kansas, had 18 points and shot 7 of 10 in a 97-51 victory over Mississippi Valley State on Saturday. The point total is Nebraska's highest since a 107-57 win over North Carolina A&T on Dec. 19, 2005.
"For (White), it's a do-over, and he wants to do it right. We're going to give him an opportunity to make an impact," coach Tim Miles said.
Jack McVeigh, a freshman from Australia, had 16 points in 13 minutes off the bench and went 4 for 4 from 3-point range. Senior forward Shavon Shields contributed 15 points.
"It felt good just getting out there... I had easy shots. I got to take a little time and line up the shots. It was good," McVeigh said. "It was a nice way to start my college career."
Nebraska has dropped six straight to ranked opponents and 44 of 46 road games against Top 25 schools.
Nebraska will face Villanova in the contiguous United States for the first time. The Wildcats won matchups in Hawaii in 1987 and Alaska in 1998.
The Gavitt Tipoff Games are a series of eight games between Big East and Big Ten schools.
---
---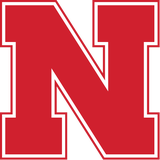 Get more from Nebraska Cornhuskers
Follow your favorites to get information about games, news and more
---