Buffalo Bulls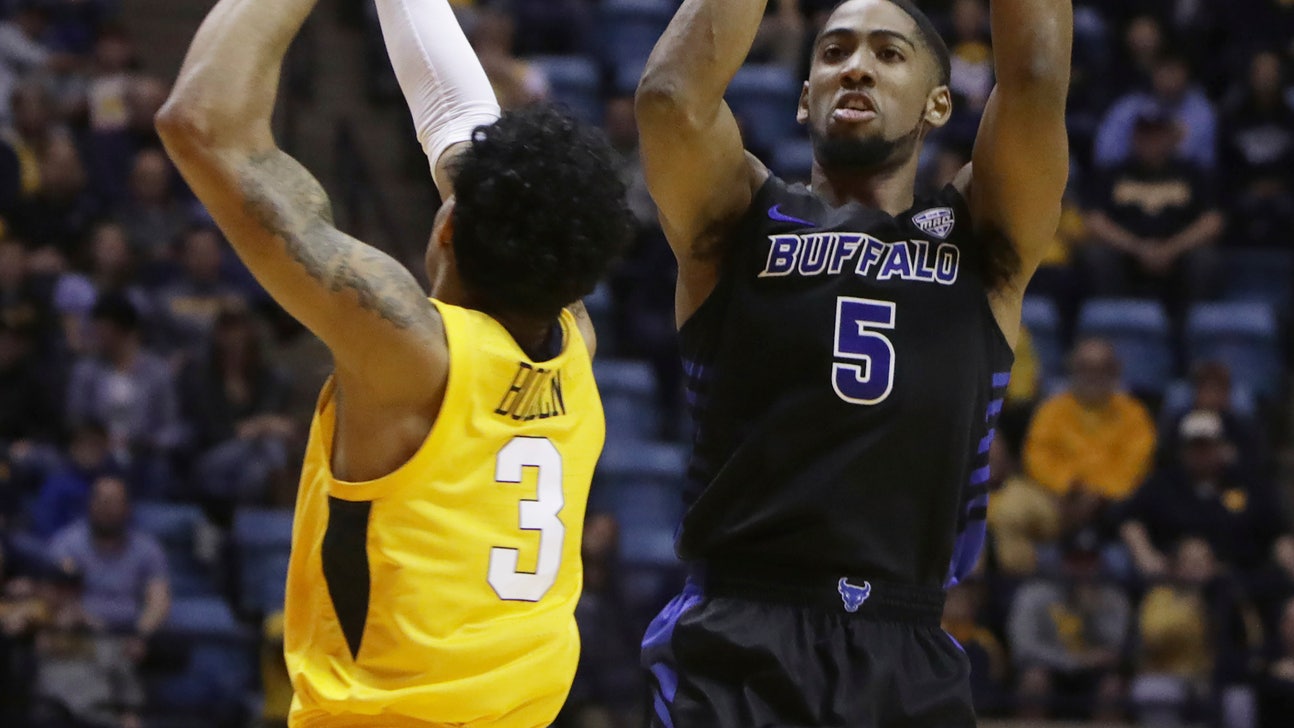 Buffalo Bulls
Massinburg scores 43, Buffalo stuns No. 13 WVU 99-94 in OT
Updated
Mar. 4, 2020 8:11 p.m. ET
MORGANTOWN, W.Va. (AP) — Maybe that big upset in the NCAA Tournament was only the beginning for Buffalo.
CJ Massinburg had 43 points and 14 rebounds as the Bulls stunned another power program Friday night, beating No. 13 West Virginia 99-94 in overtime.
Buffalo opened eyes back in March when the 13th-seeded Bulls blew out No. 4 seed Arizona 89-68 in the first round of the NCAAs. They were knocked out by Kentucky in their next game — but now this.
"The Arizona win is huge," Buffalo coach Nate Oats said. "You got all the people watching the NCAA Tournament, but we never beat a team on the road that's top 15 in the country."
Buffalo (1-0) rallied with a late 15-4 surge to force overtime before outscoring the Mountaineers 15-10 in the extra period.
Jeremy Harris had 16 points and nine rebounds for the Bulls in the season opener for both teams.
"We've got confidence as a team," Massinburg said. "We have confidence in ourselves, our coaches and our players, but we try not to get caught up in the hype because then you put added pressure on yourself that you really don't need."
Jayvon Graves added 14 points for Buffalo, and Nate Perkins scored 10 off the bench.
It was the first time West Virginia (0-1) lost its home opener since a 91-84 defeat against Northeastern in 2003.
"They just beat us at our own game," coach Bob Huggins said. "We generally force more turnovers than we commit. They got us 19-11 there, and we generally are one of the premier rebounding teams in the country, and they got us there. We're not going to win."
Lamont West led West Virginia with 22 points and nine rebounds. James "Beetle" Bolden scored a career-high 21 but exited early with a possible cramp.
Buffalo had a 29-14 edge in offensive rebounds.
BIG PICTURE
Buffalo: Stays on the road to face Southern Illinois, which just gave Kentucky a game in Lexington. The Bulls get more opportunities at major teams, too, with Syracuse and Marquette on the slate in December.
West Virginia: After dropping the opener, more mid-major powers like Valparaiso, Western Kentucky, Monmouth, UCF and Rhode Island as well as major teams Florida and Pitt are still on the horizon.
POLL IMPLICATIONS
Buffalo: Could move into the Top 25 on Monday after receiving 14 votes in the preseason poll.
West Virginia: Might fall out of the rankings following the loss.
ELITE COMPANY
Massinburg set a school record for points in a road game. He joined Wisconsin's Ethan Happ, Fort Wayne's John Konchar and Mississippi State's Quinndary Weatherspoon as the only active players in the country to have more than 1,300 career points.
HUSTLE AND FLOW
Buffalo scored 23 points off 19 Mountaineers turnovers.
"I told (Massinburg) halfway through the second half, 'We're not going to win this game by outshooting them. Obviously, that ain't happening,'" Oats said. "Let's figure out another way. We're going to have to win it on defense and get some easy buckets in transition and grind out some stops and get some offensive-board putbacks."
West Virginia scored 16 points off 11 Bulls turnovers in its first game without former defensive stars Jevon Carter and Daxter Miles Jr.
UP NEXT
Buffalo continues its early-season road trip at Southern Illinois on Monday.
West Virginia travels south to take on Monmouth in the first round of the Myrtle Beach Invitational on Thursday.
---
---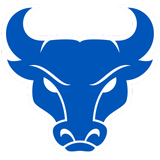 Get more from Buffalo Bulls
Follow your favorites to get information about games, news and more
---