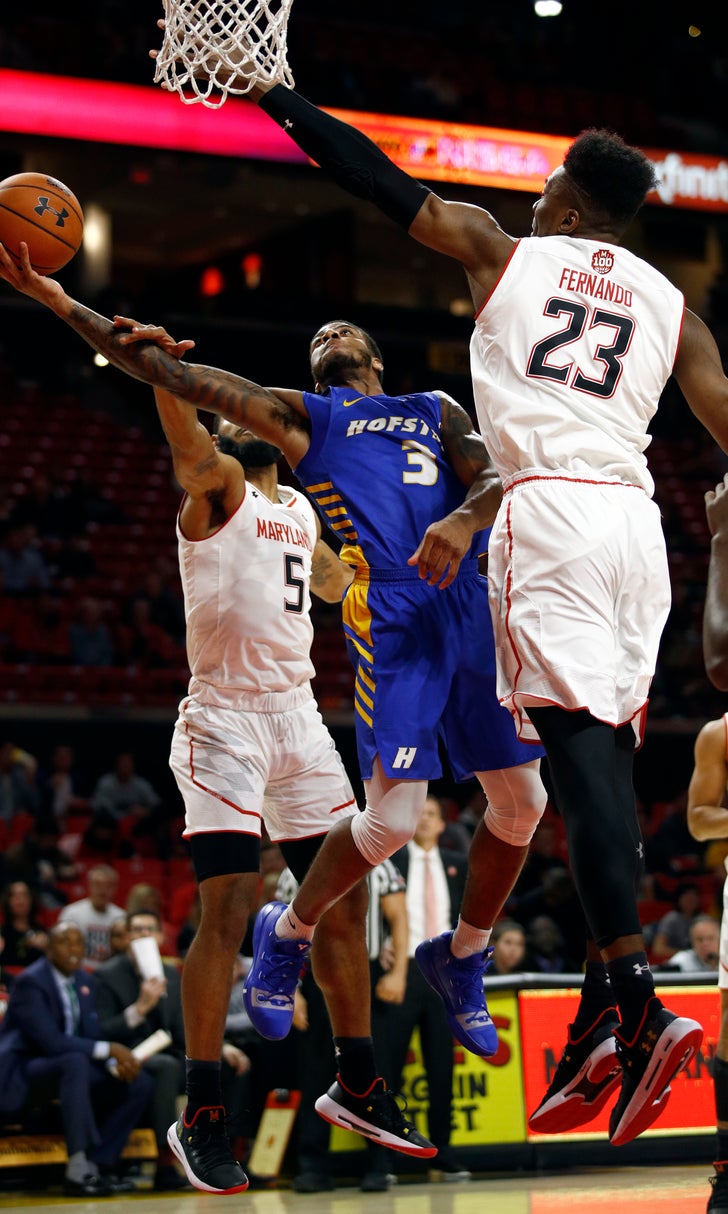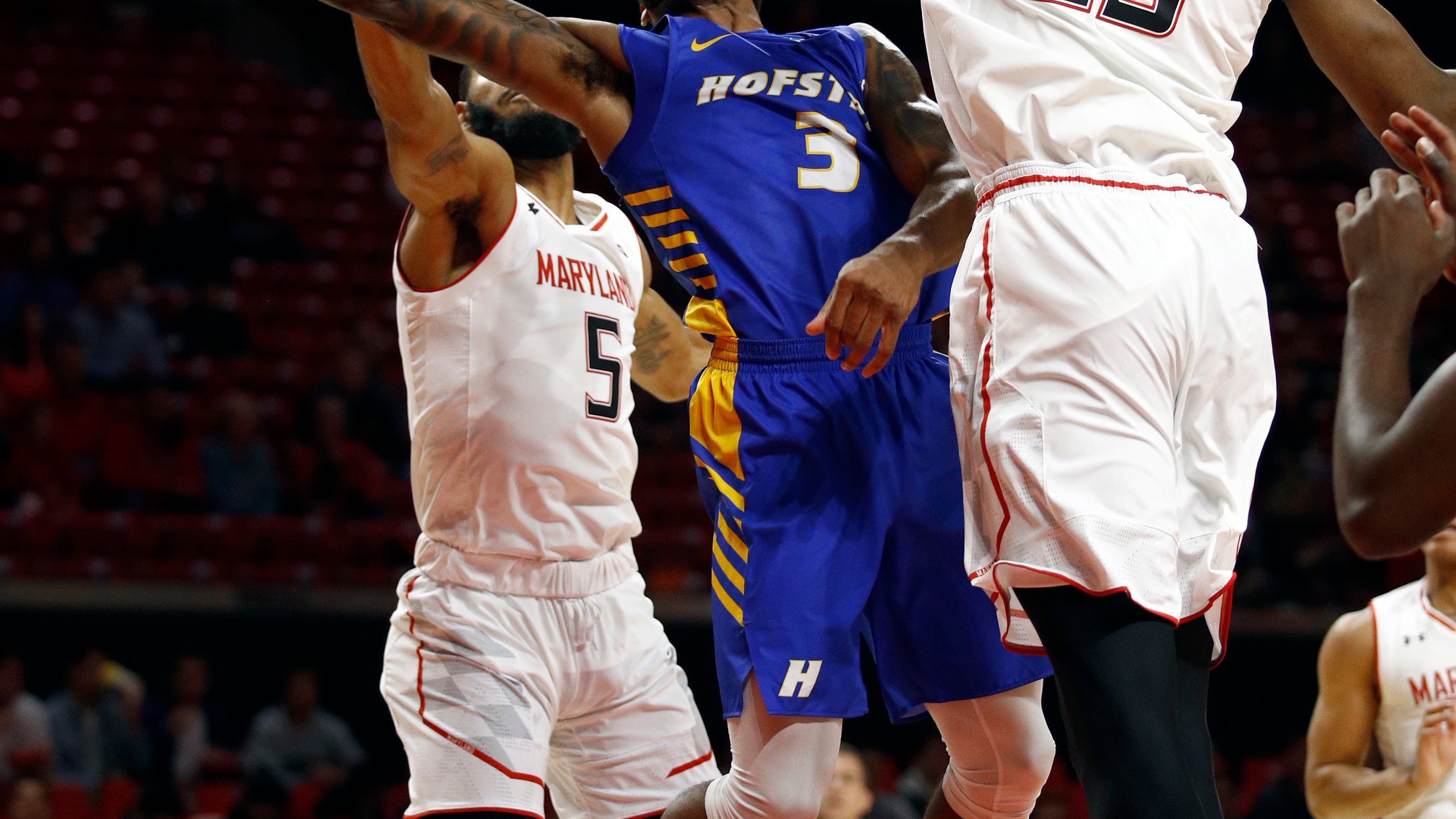 Maryland defeats Hofstra 80-69 behind Fernando's 17 points
November 16, 2018
COLLEGE PARK, Md. (AP) — Maryland forward Bruno Fernando didn't start Friday night.
He had no trouble finishing in the Terrapins' 80-69 comeback victory over Hofstra.
The sophomore had 17 points and seven rebounds and made all eight of his field goal attempts for the Terrapins (4-0). It was the 12th time in school history a player was perfect from the floor with at least eight attempts and the first since Sean Mosley was 8 of 8 against Longwood in 2010.
Coach Mark Turgeon said the decision not to start Fernando was "about teaching life lessons." Maryland did not make Fernando available for interviews after the game. He scored 11 points while playing all 20 minutes after the break.
"The second half, he responded the right way," Turgeon said. "We all did. The whole team did."
Freshman Eric Ayala scored a career-high 14 points, while Aaron Wiggins added 13. Darryl Morsell had 12 points, and both Anthony Cowan Jr. and Jalen Smith had 11.
Justin Wright-Foreman, who entered the game tied for 10th in the country with 25.3 points per game, scored 27 points for the Pride (2-2). Hofstra built a 37-31 lead the break, the first time Maryland trailed at halftime this season.
Hofstra extended its edge to 43-35, but Maryland responded with a 16-3 run to claim the lead for good. The Terps never led by less than three points in the final 14 minutes.
Maryland had a 48-22 scoring edge in the paint, and it grabbed 16 offensive rebounds to Hofstra's 19 defensive rebounds.
"If you look on our board, one of the things was get tough rebounds, and they had 16 offensive rebounds," Hofstra coach Joe Mihalich said. "It's a lot easier said than done to keep those guys off the glass. The big guy, he's a load. The other guys, they're not slouches, either."
Ultimately, it was Fernando who made the biggest difference as he continued his torrid start. He is averaging 14.5 points while shooting 82.8 percent from the floor (24 of 29).
"His presence is always insane," Wiggins said. "Just the energy and the size and just what he does for our team on the inside. He's able to get easy buckets and once he gets a few buckets, teams start doubling him. So once they start doubling, he's able to kick out and get open shots, and if we're hitting shots, that's a dangerous team."
SUPER SIX
Turgeon is still trying to figure out his rotation, but tightened things considerably in the second half. Maryland leaned mainly on six players after the break, with freshman Ricky Lindo Jr. logging a minute as the seventh man.
"I just wanted to win," Turgeon said.
BIG PICTURE
Hofstra: The Pride is an efficient scoring team and showed in the first half why they are expected to contend in the Colonial Athletic Association this season. Maryland is Hofstra's lone power conference opponent, and the Pride is unlikely to see a frontcourt as athletic as Fernando and Smith the rest of the season.
Maryland: The Terps continue their build up toward a difficult stretch that starts Nov. 23 and includes games against Marshall, Virginia, Penn State, Purdue and Loyola Chicago in a 16-day stretch. Maryland is off to a 4-0 start for the fifth consecutive season.
UP NEXT
Hofstra returns home to face Cal State Fullerton on Wednesday.
Maryland looks to improve to 9-0 all-time against Mount St. Mary's when the Mountaineers visit on Sunday.
---
---