Loyola-Marymount holds off Portland 66-60 (Feb 11, 2017)
February 11, 2017

LOS ANGELES (AP) Buay Tuach and Brandon Brown scored 18 points apiece and Loyola Marymount held off Portland 66-60 on Saturday to end a two-game skid.
Trailing by 14 with 8:36 left in the second half, Portland closed to 59-56 on back-to-back layups by Xavier Hallinan, but Munis Tutu hit a 3-pointer for a 62-56 LMU lead with 42 seconds left. Rashad Jackson made two free throws to pull the Pilots within four points, but Brown and Tuach each made free throws to seal it for the Warhawks.
Tuach had a career-high five steals, Brown had four, and LMU scored 27 points off 30 Portland turnovers. The Pilots won the rebound battle 35-26 but scored only two second-chance points off seven offensive boards.
Jackson tied his career best with 15 points and made all six of his free throws, and Jazz Johnson added 12 points for the Pilots (9-17, 2-12), who have lost 12 straight. Gabe Taylor grabbed a career-high 13 rebounds.
---
---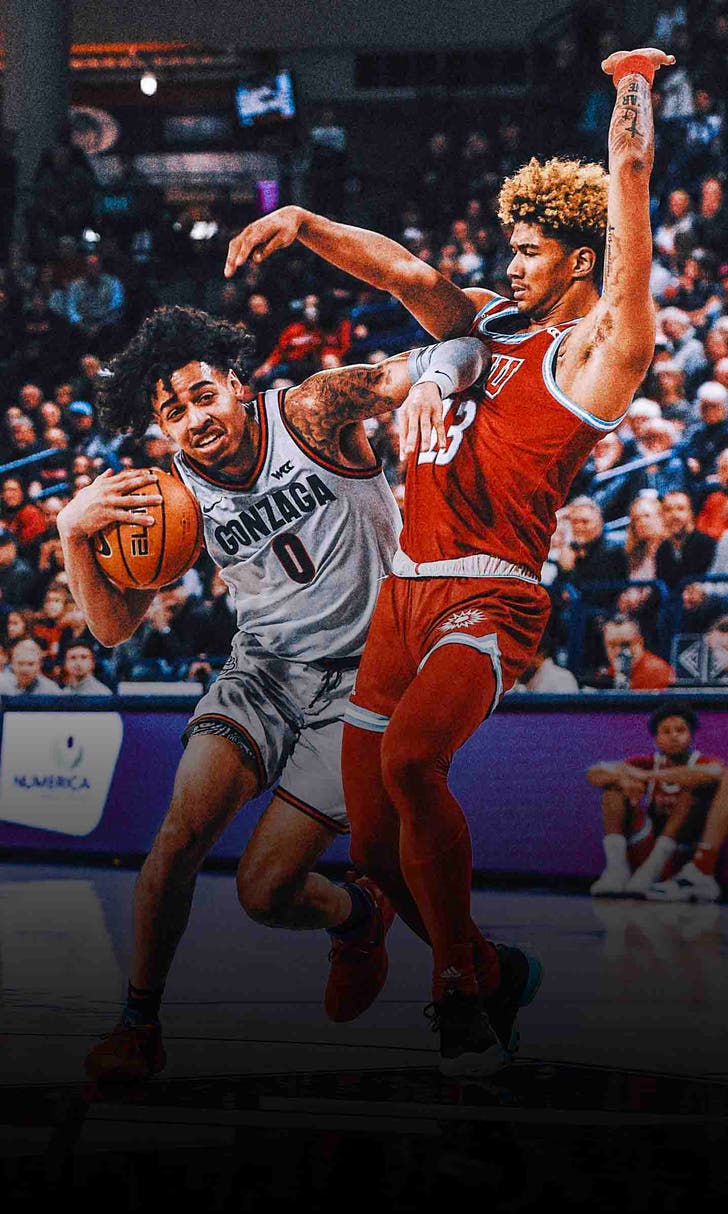 Gonzaga's 75-game home winning streak snapped in shocker