Louisiana uses late run to pull away from Arkansas St. 88-78 (Dec 31, 2017)
BY AP • December 31, 2017
JONESBORO, Ark. (AP) Frank Bartley IV scored 23 points and Bryce Washington added 12 points with 11 rebounds and Louisiana beat Arkansas State 88-78 on Sunday.
Johnathan Stove's 3-pointer with 3:57 to go broke a 74-all tie, started a 9-0 run and Arkansas State missed 10 of its final 12 shots the rest of the way.
The game was tied at 40 at intermission with Arkansas State shooting 68 percent before falling off to 37 percent (15 of 41) in the second half.
Marcus Stroman scored 14 points and passed out 10 assists and JaKeenan Gant and Stove each scored 10. Louisiana (12-3, 2-0 Sun Belt) shot 31 of 56 (55 percent) and had a 37-28 rebounding edge. The Ragin' Cajuns scored 48 points inside to Arkansas State's 34.
Rashad Lindsey led Arkansas State (6-9, 1-1) with 18 points, Tamas Bruce and Deven Simms each scored 14 and Ty Cockfield added 13.
---
---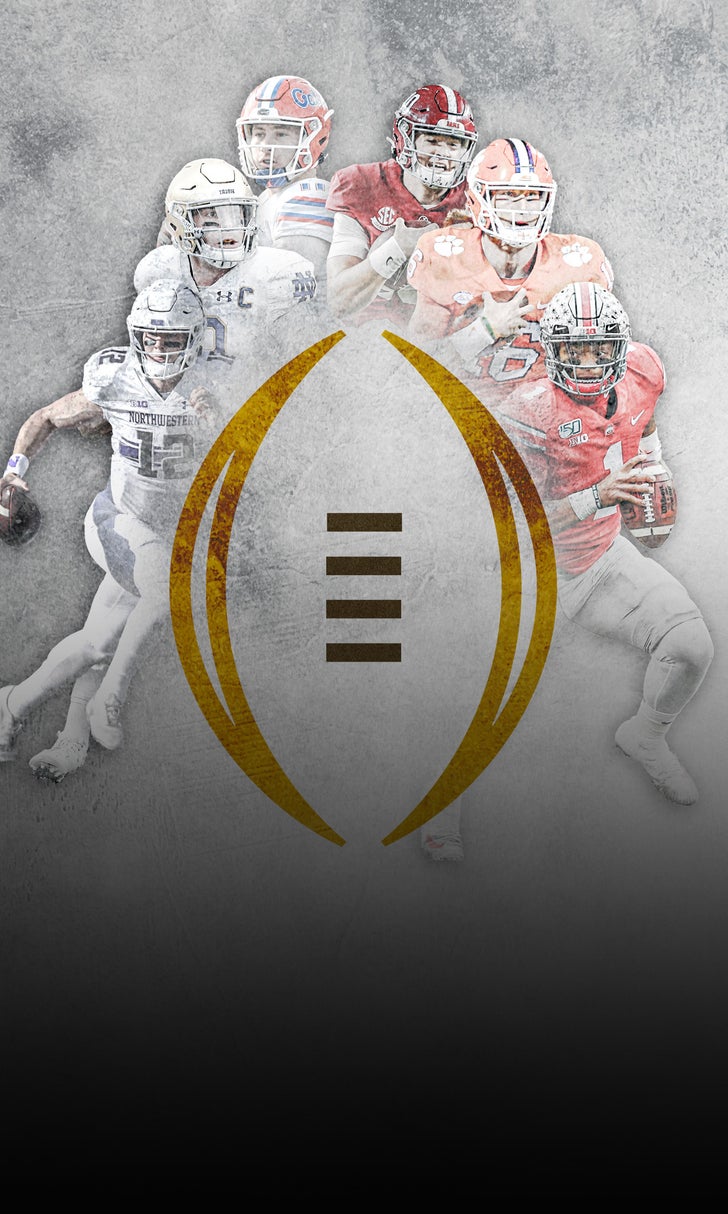 Photo Finish
Photo Finish
The College Football Playoff field is very much up in the air entering the final weekend. RJ Young breaks down who has a case.