Listen to the hysterical Oklahoma radio call of Buddy Hield's big shot
Published
Mar. 12, 2016 11:47 a.m. ET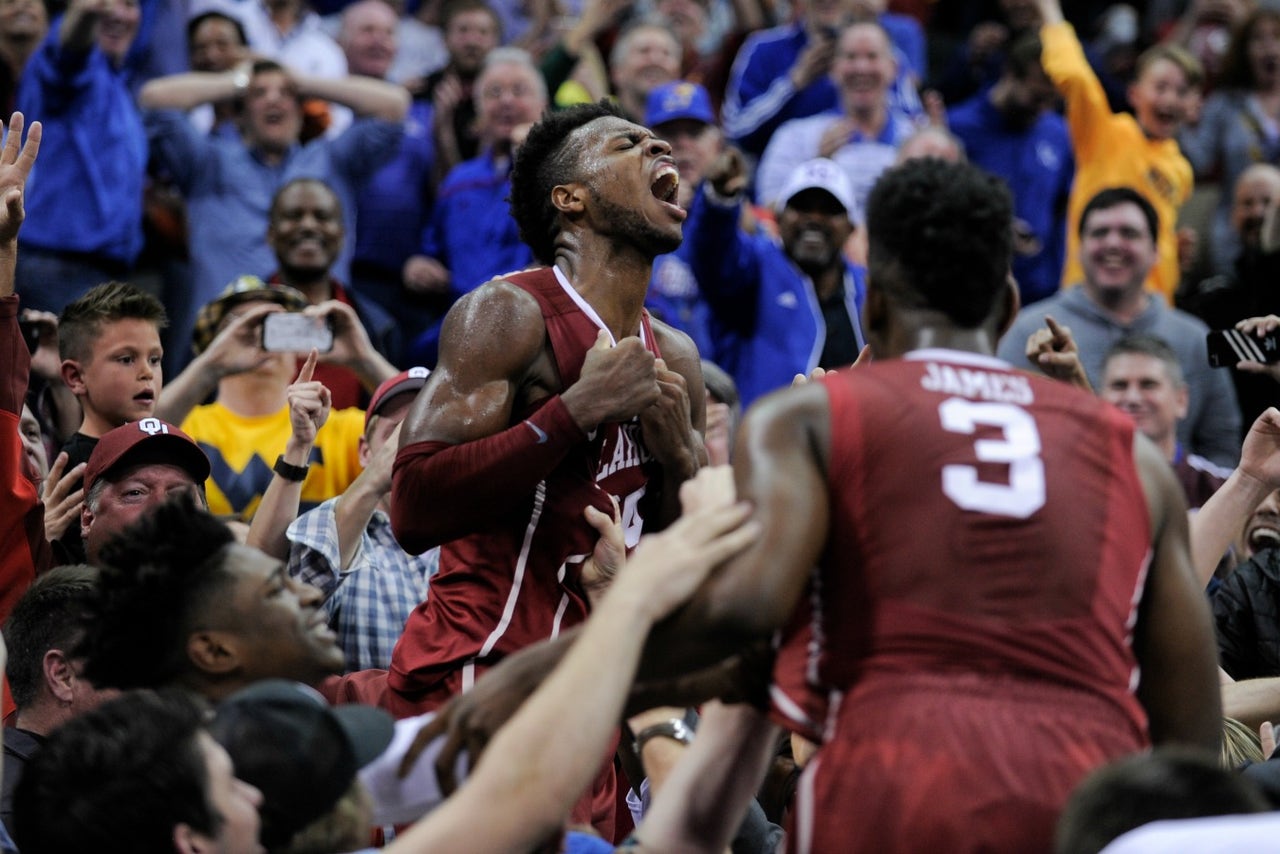 Buddy Hield capped an absurd day in college basketball — which featured a three-quarter-court miracle shot to force a fourth overtime between UConn and Cincinnati, along with a thrilling finish between Michigan and Indiana — with a half-court game-winner that was later waved off after a review. 
With Oklahoma trailing 69-67, Hield caught a pass near his own free-throw line, took two dribbles and launched a prayer just as the buzzer sounded. Hield hit the shot and jumped into the crowd, but officials determined that time had expired before the ball left Hield's hand, giving West Virginia the win.
Even though the shot didn't count, this Oklahoma radio call of the game's ending is exhilarating.
(Thanks to College Spun for sharing this video.)
---