Xavier Musketeers
Xavier Musketeers
Farr scores 15 as Xavier pull away from Missouri 78-66
Published
Nov. 17, 2015 9:16 p.m. ET

CINCINNATI (AP) With Missouri clamping down on Xavier's other forward, senior James Farr got an opening to have his best game.
Farr matched his career high with 15 points as part of his double-double, and Xavier pulled away in the second half to a 78-66 victory over Missouri on Tuesday night, the Tigers' 16th consecutive loss on the road.
Farr also tied his career high with 14 rebounds as Xavier (2-0) dominated the boards.
''A night like this doesn't get me hyped up,'' Farr said. ''I expect this out of myself. Tonight was my night.''
Trevon Bluiett scored 18 points as Xavier had five players in double figures. The Musketeers surged ahead by 15 points in the second half and were never threatened.
''I wanted to come out with a lot of energy,'' Bluiett said. ''I just going going early and my teammates knew it and they wanted me to fire up the ball.''
The Tigers (2-1) were hoping that their freshman-infused lineup could end that long road losing streak and pull one out in a tough place to win. Xavier is 201-30 at the Cintas Center. The Tigers were playing their third game in five days, coming off wins at home over Wofford and Maryland-Eastern Shore.
The Tigers came up with a plan to neutralize Xavier forward Jalen Reynolds, who went 0 for 2 and had only two rebounds in 15 minutes. They couldn't handle Farr and Bluiett.
''We eliminated Jalen from scoring a lot of points, but the bad news is James Farr had a big night,'' coach Kim Anderson said. ''We had worked on some things to try to slow Jalen down. They worked. But obviously James came in and had a great game.''
Cullen VanLeer led the Tigers with 13 points, going 3 of 7 from beyond the arc.
''It wasn't fatigue,'' VanLeer said of the second-half fade. ''We just made a couple mental mistakes that cost us points and we couldn't come back. It was a lesson learned against a good team that will probably make the (NCAA) tournament.''
The Musketeers return three starters from the team that won at Missouri 74-58 last season. After a close, foul-filled first half, the Musketeers took charge and finished with a 40-28 edge in rebounds. They also went 24 of 29 on free throws.
Bluiett hit a pair of 3s, two free throws and a layup during a 16-7 spurt that opened the second half and built the lead to double digits for the first time.
Xavier pulled ahead 19-12 by hitting eight of its first 13 shots, most of them from the perimeter. The Musketeers then missed 13 consecutive shots and had three turnovers, going 7 minutes, 13 seconds without a field goal while the Tigers pulled ahead 25-22.
There were five lead changes in the closing minutes of the half, with Myles Davis' driving layup helping Xavier hold a 37-36 lead at the break. Bluiett then led the surge that put the Musketeers in control the rest of the way.
---
TIP-INS
Missouri: The Tigers got to the line for only four free throws in the second half.
Xavier: J.P. Macura had 16 points. He tied his career high with 17 points in Xavier's opening win over Miami (Ohio).
SLOW START
Missouri opened the second half by missing 10 of its first 14 shots and turning the ball over four times, giving Xavier a chance to pull away.
ZONED IN
Xavier played some 1-3-1 zone, a big switch from its customary man-to-man defense, and got the Tigers out of sync.
''The big key was the zone,'' Anderson said. ''Their zone really affected us. We were prepared, but really we only had a day to prepare. We became kind of individualistic, took some bad shots.''
UP NEXT
Missouri: The Tigers have six days off before facing Kansas State in the CBE Hall of Fame Classic.
Xavier: The Musketeers play their first road game at Michigan on Friday as part of The Gavitt Tipoff.
---
Follow Joe Kay on Twitter: http://twitter.com/apjoekay
---
---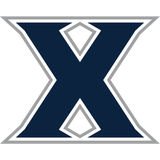 Get more from Xavier Musketeers
Follow your favorites to get information about games, news and more
---