Wichita State Shockers
Wichita State Shockers
Emporia St.-Wichita St. Preview
Published
Nov. 20, 2015 1:22 p.m. ET

Wichita State star Fred VanVleet became a hero this summer with an amazing shot at Emporia State, which caused a major payout by Hornets coach Shaun Vandiver.
There's no need to alert the NCAA since the only people who gained from that expenditure were kids attending Emporia State's basketball camp.
VanVleet is batting a hamstring injury and figures to get some rest for the ninth-ranked Shockers on Saturday when they host the Division II Hornets and Wichita native Terrence Moore.
Wichita State (1-1) will use this contest as a tuneup for next week's trip to Orlando for three games in three days at the AdvoCare Invitational. While this game will count for the Shockers' record, NCAA rules stipulate that it will be an exhibition game for Emporia State as a Division II school.
There's a friendly relationship between the schools, with VanVleet and fellow Shockers star Ron Baker spending time this summer at Emporia State's basketball camp. VanVleet hit a shot from three-quarters of the court away from the basket that forced Vandiver into having to buy ice cream for the kids, who mobbed the guard after the shot in a clip viewed on YouTube over 5,600 times.
VanVleet won't be needed much in this mismatch and could use come time to heal from his hamstring problem. He was limited to 11 points and did not have a basket in a second half in which the Shockers were outscored by 11 in Tuesday's 77-67 loss at Tulsa.
"He is battling an injury, he is a tough kid," coach Gregg Marshall said. "I am not sure that a lot of guys even would play but he is out there trying so we have to get him healthy."
Baker scored 23 points and Cleveland State transfer Anton Grady added 18.
Marshall was not happy with the performance of second-year players Shaquille Morris, Zach Brown and Rashard Kelly. That trio combined for eight points on 2-of-8 shooting.
"The young guys are certainly better players than they showed tonight," Marshall said. "We have to get more production from them."
This contest is a homecoming for Moore, who leads the Hornets with 21.5 points per game. He played his high school ball in Wichita with Shockers senior guard Evan Wessel, with the duo combining to win state titles at the Shockers' Koch Arena.
The last time these teams met, Wichita State cruised to a 93-50 rout in its 2013-14 opener en route to its 35-0 start. Baker and VanVleet combined for 29 points while Moore led Emporia State with 15.
Emporia State enters with an 0-2 mark, losing 85-81 to Sioux Falls and 80-75 to Southwest Minnesota State last weekend. The Hornets were also crushed 80-42 by Kansas State in an exhibition game Oct. 30.
---
---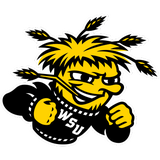 Get more from Wichita State Shockers
Follow your favorites to get information about games, news and more
---