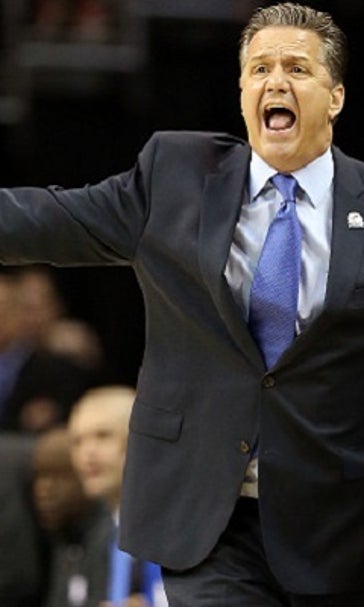 Did polarizing Calipari rip Irish or do haters just want to hate?
BY foxsports • March 28, 2015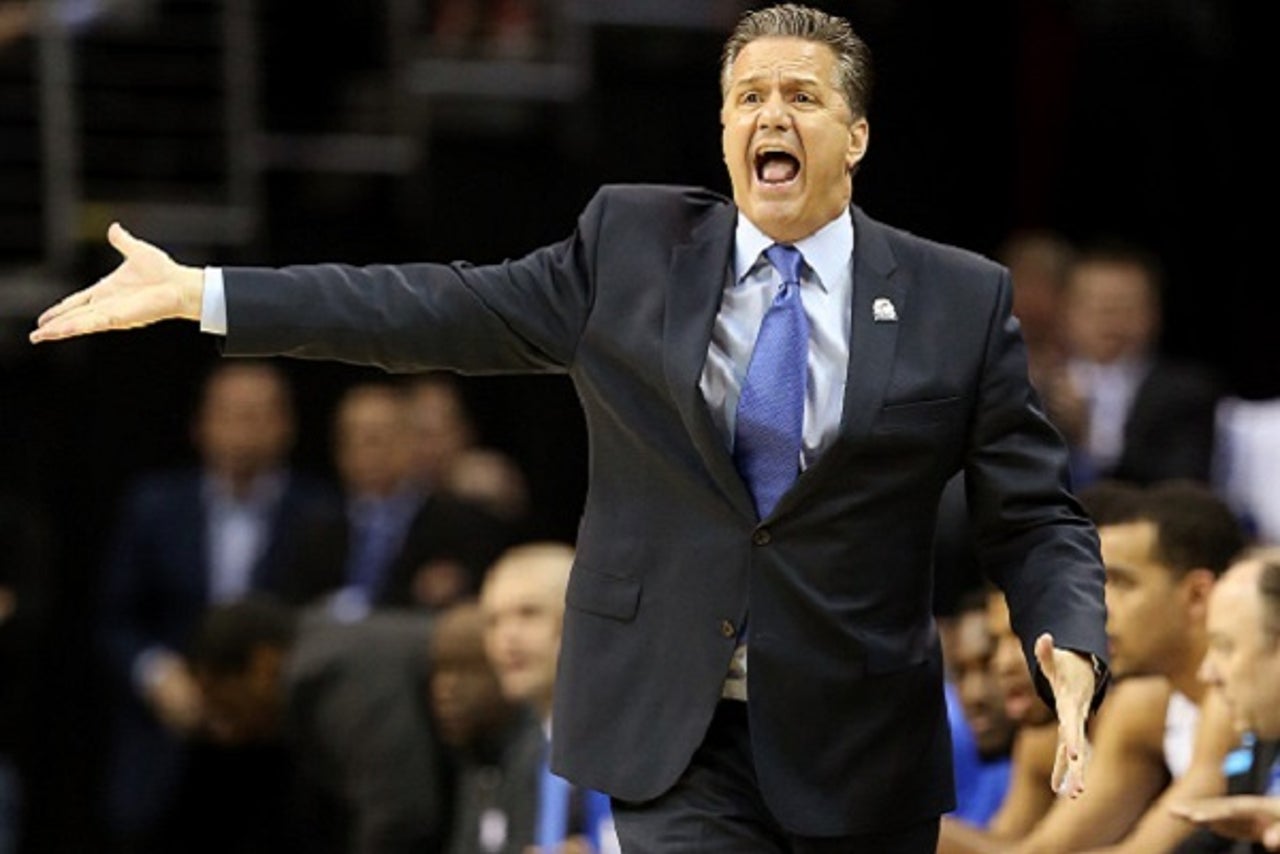 Anyone who has watched Kentucky play this season would likely say the Wildcats faced their toughest test of the season in Notre Dame in Saturday's Elite Eight matchup in Cleveland. 
The Irish played ridiculously well. The atmosphere was incredible. There were 20 lead changes. In the end, it took two free throws by Kentucky's Andrew Harrison and a close, but missed shot by Notre Dame's Jerian Grant to give the undefeated Wildcats a 68-66 victory and a berth into the Final Four. 
On first glance, Kentucky coach John Calipari disagreed with the "toughest test" thoughts.
During a postgame interview with TBS, a reporter said that the Wildcats had just faced its most arduous obstacle.
"No," Calipari replied. He said his team, 38-0, had been tested a lot this season. "We played poorly," the coach said.   
This did not go over well with Notre Dame fans and, really, everyone not rooting for Kentucky. ... Or do people just hear what they want to hear (and haters just want to hate)? The word "classless" comes up a lot.
#Calipari is a classless clown for saying they played bad and ND played great after he beats them. Guy cheats and has no class! ? #Kentucky

— John Deery (@JohnDeery10) March 29, 2015
Calipari's post game interview is how not to do it! Give credit to your opponent when it is deserved. #Classless

— Melissa Kuhar (@MKuhar01) March 29, 2015
Really Calipari? "We had a bad game, they played great" give ND the credit they deserve. #Classless

— Cory Briggs (@BriggySmallz12) March 29, 2015
This is why I hate Calipari. He says they didn't play good and doesn't give credit to ND. Get outta here with that. #Classless

— Kody Howard (@KodyHoward) March 29, 2015
It should be pointed out that Calipari did give Notre Dame credit. He's just so polarizing! 
@MKuhar01 Coach Calipsri did give credit to ND! You must have missed THAT COMMENT! But, haters have to hate -- pity!

— Karen Allen Perez (@KarenEAllen1) March 29, 2015
@Ochocuatro "Give Notre Dame credit, they came right after us, they were not afraid, they were confident." - John Calipari.

— Eric Kaufman (@PowerKNet) March 29, 2015
@MKuhar01 Did you listen to his post-game comments on ND? I would suspect not. He has given Brey and ND a ton of credit.

— cookw (@cookw) March 29, 2015
@tonysegreto taking him completely out of context. He is always gracious. Kentucky didn't play well. you don't have a clue what you talk

— Scott Helm (@ClaysMenApparel) March 29, 2015
@BlakeACourtney He praised ND for playing well. What more do you want? Why not attack their center for his tongue-wagging? A joke!!

— Gregg Bobo (@GreggBobo1) March 29, 2015
@reggiehayes1 , since we went into OT, double OT & won an away game in the last few secs why would he say this was his toughest game?

— DANE POE (@POETAX) March 29, 2015
@denny_thompson way to take him completely out of context. He is always gracious in winning. You are just the typical hater. all hot air.

— Scott Helm (@ClaysMenApparel) March 29, 2015
Calipari and Kentucky are set to face Wisconsin in the Final Four next Saturday in Indianapolis. 
More from College Spun:
---
---