Atlantic Coast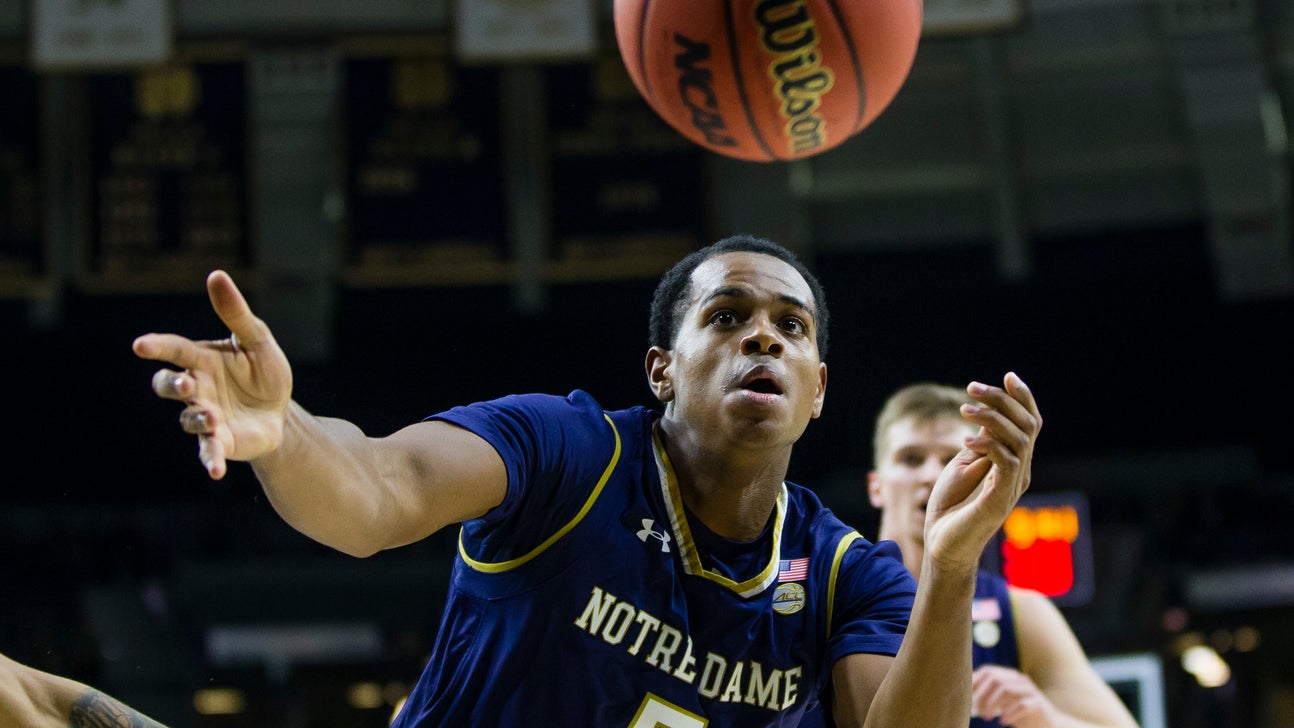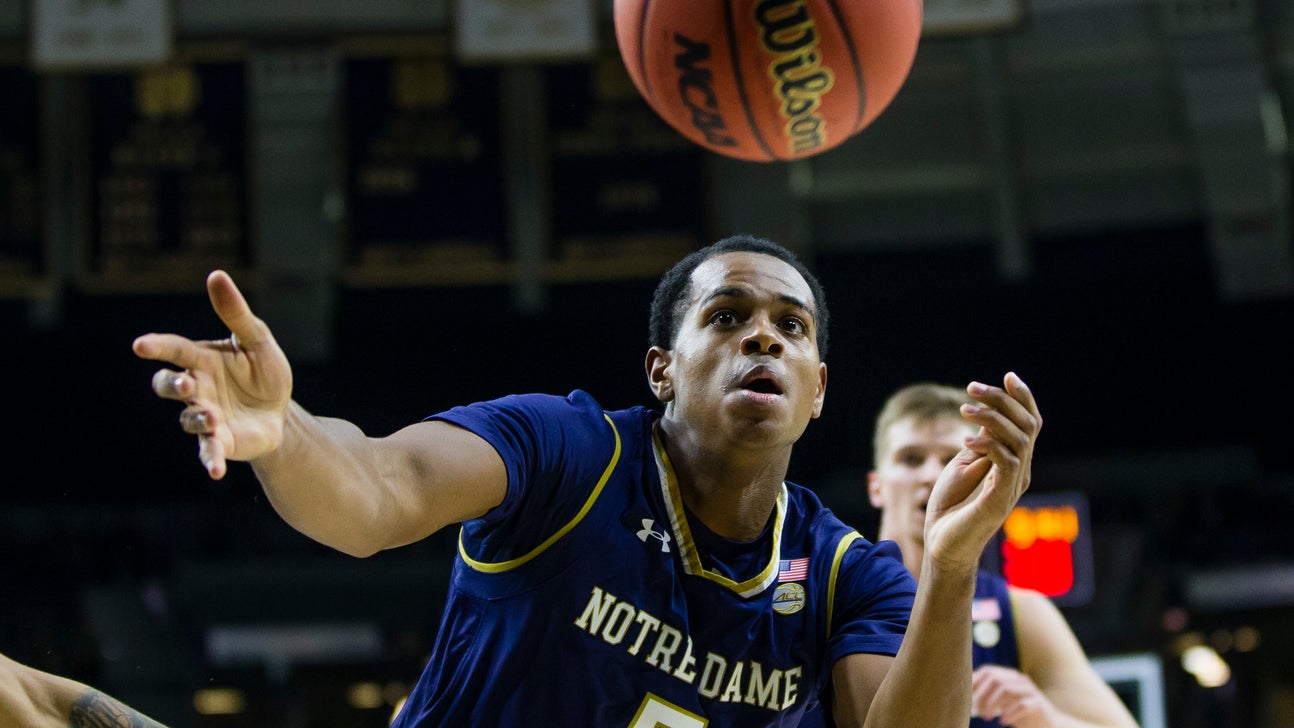 Atlantic Coast
Burns' career night leads Irish over Chicago State 89-62
Updated
Mar. 5, 2020 1:28 a.m. ET
SOUTH BEND, Ind. (AP) — Elijah Burns knows his roles on the Notre Dame basketball team. Being the leading scorer hasn't been one of them.
"I'll do whatever my team needs me to do — rebound, talk, defend," the 6-foot-8 senior reserve forward said after scoring a career-high 15 points to lead four players in double figures Thursday in an 89-62 victory over Chicago State. "I just want to win games."
Nate Laszewski added 12 points, D.J. Harvey 11 and T.J. Gibbs 10 for coach Mike Brey's youthful Irish (2-0), who blew an 18-point first-half lead before pulling away in the second half against the Cougars (0-2).
Burns provided a late first-half spark and was part of a group that Brey had on the floor after the Irish blew all of an 18-point lead before settling for a 40-35 halftime lead on five unanswered points — Burns' floating, left-handed layup and Laszewski's 25-foot 3-point bomb with five seconds remaining.
"The group that ended the first half and started the second half defended," Brey said. "It was kind of a frustrating first half, but I said we're starting that group because they defended."
Burns and Co. started the second half with a 12-0 run and eventually limited the Cougars, who shot 57 percent in the first half, to just 29 percent (7 of 24) after the intermission. Meanwhile, the Irish outscored the Cougars 49-27 in the final 20 minutes.
"It's funny how Elijah stood out like a sore thumb," Brey said of Burns, who hit 5 of 6 shots and added five rebounds in 17 minutes. "He sparked us when we needed a voice and an energy guy. I'm thrilled for him because this is new territory for him, too."
Cameron Bowles led four Chicago State players in double figures with 15 points. Anthony Harris and Delshon Strickland had 13 points each and Christian Jacob had a double-double — 12 points (10 in the first half) and 11 rebounds - for first-year coach Lance Irvin, who skipped the postgame interview room.
"(Burns) got us going in the second half," the 6-foot-10 Laszewski said after hitting 4 of 8 shots, including 3 of 6 from beyond the 3-point line.
Notre Dame started strong, hitting 11 of its first 16 shots (69 percent) to take a 28-10 lead. But the Irish went cold over the final 11:29, hitting just 4 of 17 (24 percent) while the Cougars chipped away, eventually tying the game 35-35 on Rob Shaw's runner down the lane with 1:53 left in the half.
Burns and Gibbs each scored three points in the first 2:07 of the second half as the Irish opened up a 46-35 lead before Irvin called a timeout. Burns then completed a 3-point play after his slam dunk and Rex Pflueger canned a 3-pointer to put the Irish back in command again, 52-35, with 17:03 to play.
Notre Dame's lead reached 32 points with 6:02 remaining on two free throws by freshman starter Robby Carmody, who had eight points.
BIG PICTURE
Notre Dame: With a roster that features four freshmen - Laszewski, Carmody, Dane Goodwin (seven points) and Prentiss Hubb (six) - plus 6-foot-11 UConn transfer Juwan Durham (two) playing for only the second time, the Irish struggled offensively in the first half, especially with Gibbs and Pflueger scoring just five and three points, respectively, in the first half. Pflueger finished with nine points.
Brey says it's a learning experience for him, too, with all the youth.
"I mentioned to the assistants, 'Tonight, I feel we're playing too many guys,'" said Brey, who had 10 of his 12 players play double-digit minutes. "We have to think about shaving it down. It's something I'm trying to get a feel for."
Chicago State: The Cougars, too, had a roster makeover in the offseason, with seven returnees being joined by seven newcomers and their new head coach. Their immediate growth will take place on the road as Chicago State started this season with seven games away from home, including Tuesday's 104-55 loss at Indiana.
STAT WATCH
The Irish shot 43.7 percent for the game (31 of 71) and 32.5 percent (13 of 40) from beyond the 3-point line. Eight players had a 3-pointer, led by three each from Laszewski and Pflueger. . Harvey, still getting himself in shape after knee surgery, had 11 points and a team-high seven rebounds (Notre Dame won the boards, 41-29) in 19 minutes. . The Irish had 18 assists and committed just six turnovers while forcing 13.
UP NEXT
Notre Dame: Continues its seven-game home stand Wednesday against Radford in the Gotham Classic.
Chicago State: Plays its third road game in four days Friday night when it visits Central Michigan after a three-hour-plus bus trip from South Bend.
____
More AP college basketball: https://apnews.com/Collegebasketball and https://twitter.com/AP-Top25
---
---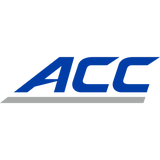 Get more from Atlantic Coast
Follow your favorites to get information about games, news and more
---