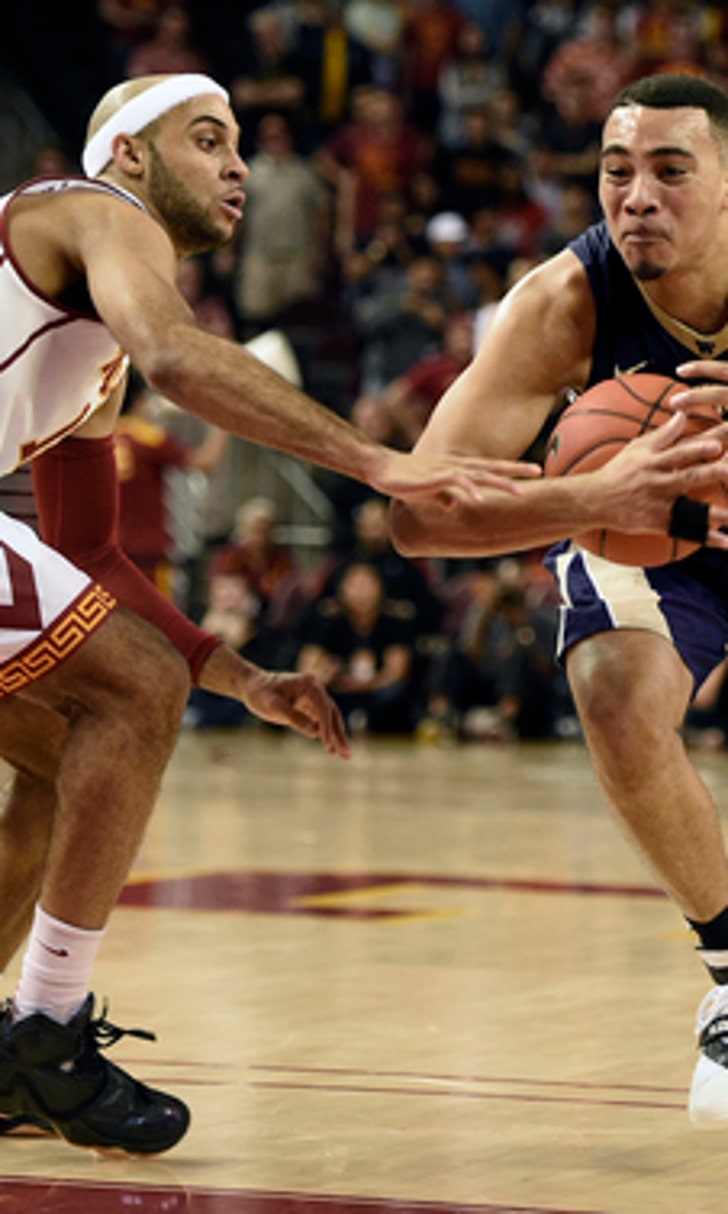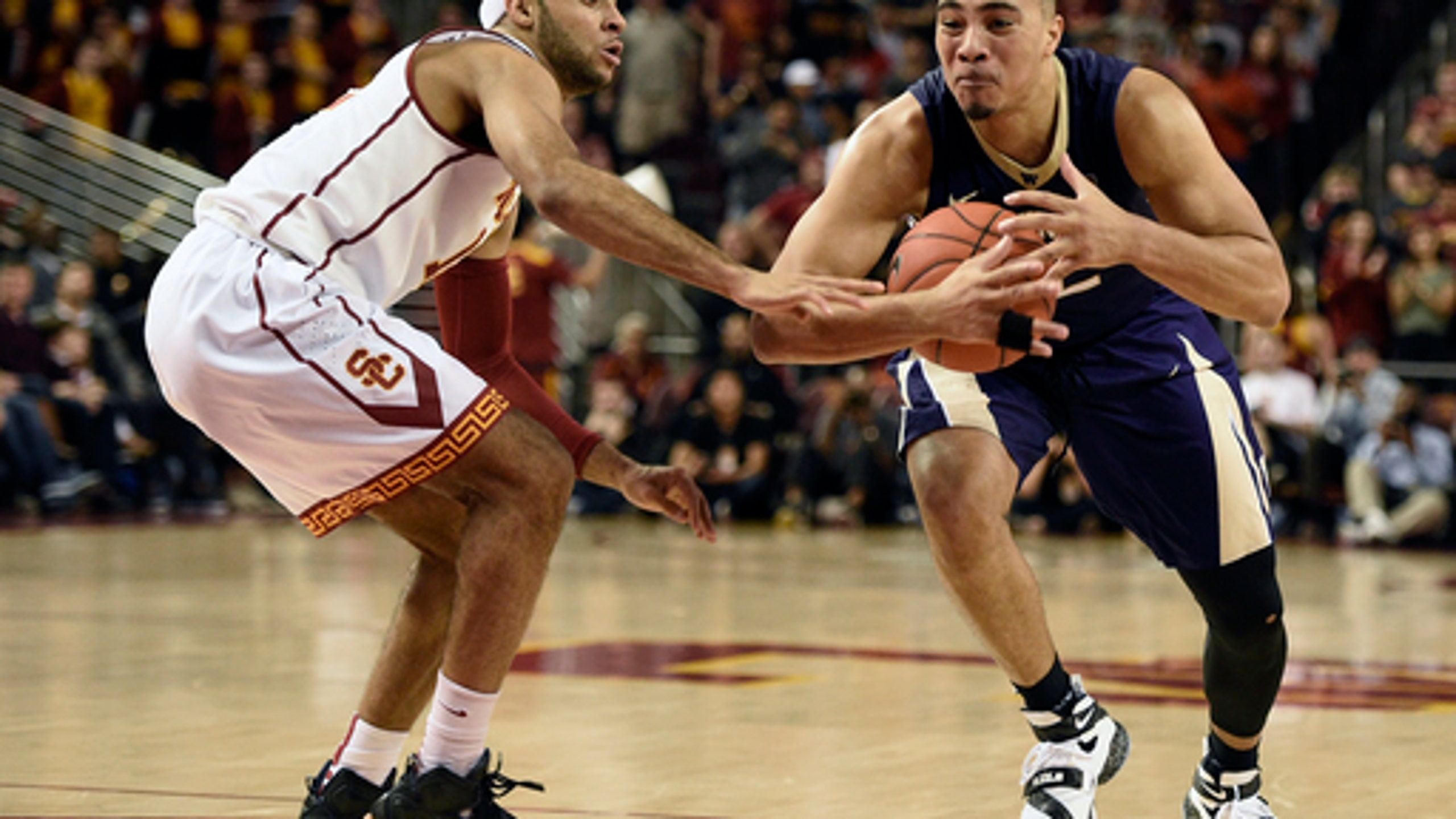 Andrews putting together star season for surprising Huskies
BY foxsports • February 2, 2016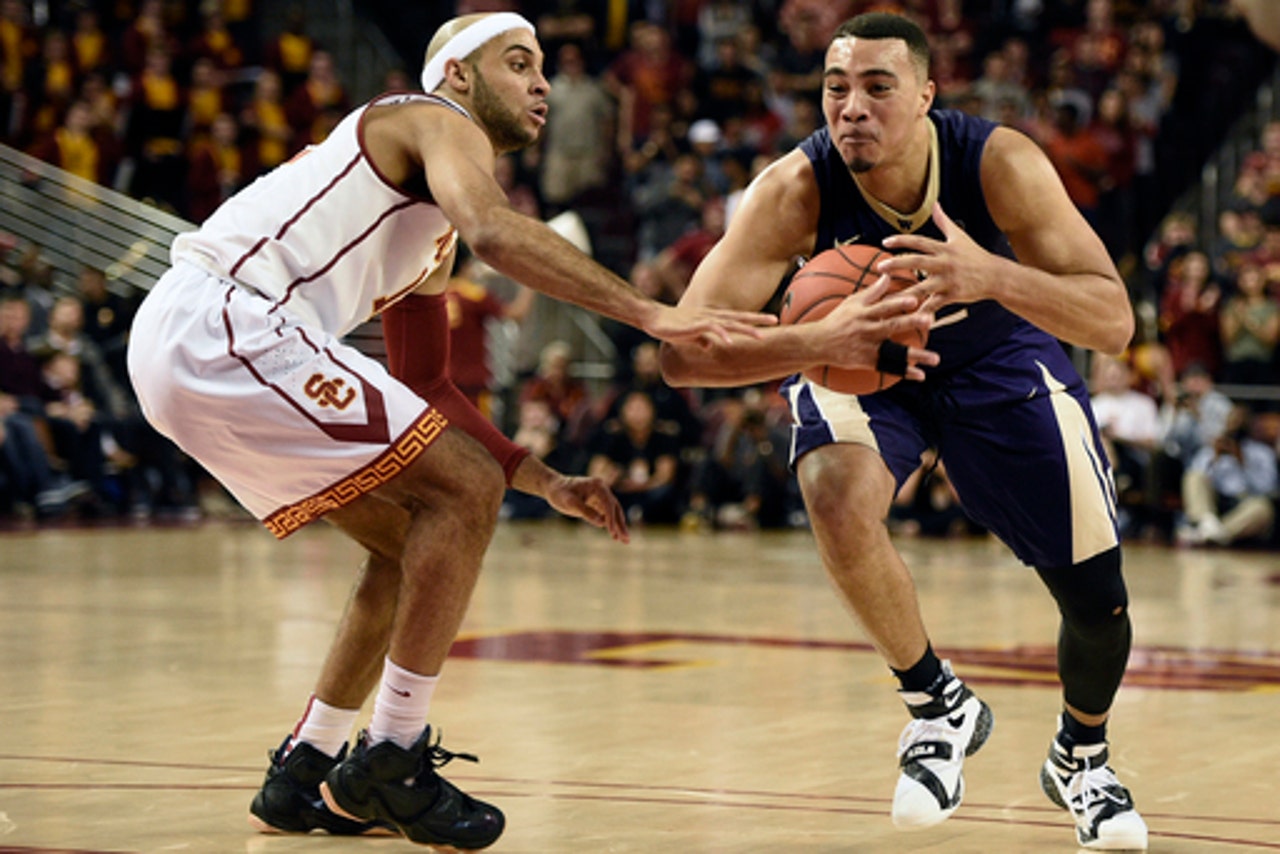 SEATTLE (AP) When Andrew Andrews reflects on the path of his career at Washington, he thinks about a mirror.
The way his college career has played out emulates much of his prep career before he ever arrived in Seattle: Early struggles; finding a glimpse of promise; and ultimately enjoying success by staying where he started rather than transferring elsewhere.
''It's crazy how this happened because my senior year in high school I was going to transfer and then there was speculation about me transferring coming into my senior year here,'' Andrews said. ''Obviously, I didn't transfer from high school. I didn't transfer from here. It's, literally, almost been the spitting image for me.''
Midway through the Pac-12 schedule, Andrews has put together a season that anyone else in the conference would be hard-pressed to top. He's leading the Pac-12 in scoring at 21 points per game, including 22.7 in conference games. He's been the leader for a team of young pups that was picked to finish 11th in the preseason conference poll but sits in a tie for second place at 6-3 with Arizona State and Arizona in town this week.
And as long as the Huskies can avoid a collapse in the final month of the regular season, Andrews has Washington on pace to end a four-year NCAA Tournament drought.
''You look at what Andrew has done, he's playing like an All-American,'' Washington coach Lorenzo Romar said. ''And that's something that we were hoping he would be able to contribute at a high level, and we knew he was going to be very important to this team. We knew it.''
If Andrews can accomplish all that and perhaps add all-conference recognition or even Pac-12 player of the year to his resume by the end of the season, he'll have earned himself a special place in Washington history. Because when the obvious move was to leave and finish his college career elsewhere with a better chance of playing in the NCAA Tournament, Andrews stayed.
Others left. Guys like Jernard Jarreau, Darin Johnson and Gilles Dierickx who didn't have a place in Washington's future with seven freshmen joining the roster this season. Or Nigel Williams-Goss, who decided after leading Washington in scoring last season that he wanted out and transferred to Gonzaga.
Andrews had plenty of suitors. He could have left and played right away somewhere else after finishing his degree at Washington.
But loyalty was too strong a value for Andrews to up and leave just because the Huskies were on a downswing.
''Leaving when the team is bad, I've never been that kind of guy. I've always been the guy that rides it out,'' Andrews said. ''My loyalty is something that I strive off of. If anything, I'm one of the most loyal people you'll have if you have me as a friend. I think that was probably the biggest thing for me.''
By staying at Washington, Andrews agreed to new roles.
First was moving from shooting guard back to point guard, the position he played in high school but switched after arriving at Washington to fit better in the lineup.
Andrews spent the summer back home in Portland, Oregon, working on his ball-handling, knowing that he would be the one directing the offense. It's become such a priority that an hour before the tipoff of every game, Andrews goes through a meticulous routine of dribbling drills at midcourt while his teammates are shooting jumpers and laughing at dunk attempts. One little mistake and Andrews starts over.
''You make sure perfection is the goal,'' Andrews said. ''Any time you mess up, even if you're almost toward the end, you have to go all the way back over, just to make sure that your mind and your body are all in one.''
The other major role Andrews took on was mentor. He's the only senior on the roster, the only main contributor that's been through a full conference season. He's surrounded by youth and energy and inexperience and, in a way, being in the role energized Andrews.
If the Huskies continue on their current track, this season could be remembered for what Andrews accomplished by leading them back to relevance.
''We have a long season left,'' Andrews said. ''The more we keep learning and keep playing off each other the more it will work out for us.''
---