Alabama State Hornets
Alabama State Hornets
Alabama State rallies to beat Virginia Tech 85-82
Published
Nov. 14, 2015 10:42 p.m. ET

BLACKSBURG, Va. (AP) Alabama State trailed by 11 in the first half and by 5 at halftime, but head coach Lewis Jackson told his team to keep playing.
The Hornets' fortitude - and their ability to hit shots - ultimately rewarded them.
Jamel Waters scored 21 points to lead Alabama State to an 85-82 victory over Virginia Tech on Saturday.
Waters hit 6 of 16 from the floor, including four 3-pointers, as the Hornets shot 54.2 percent (13 of 24) and had 11 offensive rebounds in the second half en route to the upset. Bobby Brown added 14 points, while Torlorf Thomas had 13.
Alabama State featured nine newcomers on its rosters and was picked to finish third in the SWAC in a preseason poll conducted among that league's coaches.
''This is a great win for our program,'' Jackson said. ''For these guys to come out and play the way they played tonight, it just showed some of the things we can accomplish if we continue to work hard each and every day in practice and continue trying to get better.''
Alabama State, which trailed for most of the first half, tied it three times in the second half before finally grabbing a 67-66 lead on a basket by Brown with 7:18 to go. That started a 9-0 run by the Hornets, who took a 74-66 lead on a putback by Steve Rogers - their biggest lead of the game - and never trailed again.
The Hokies cut the lead to 78-74 on a 3-pointer by Seth Allen with 1:32 remaining. Alabama State then called a timeout with 1:10 left.
Out of the timeout, Waters hit a jumper and was fouled by Allen with a minute left. He made the free throw, giving the Hornets an 81-74 lead.
The Hokies cut the lead to 85-82 on a jumper by Justin Bibbs with 17.1 seconds left. The Hornets' Terrance LeFlore then missed two free throws with 9.8 seconds to go, but the Hokies' Seth Allen missed a 3-pointer in the final seconds that would have tied the game.
''There were eight seconds left, and we ran a play that we run all the time,'' Allen said. ''J-Rob (Justin Robinson) pitched it up, and I let it go. It looked good. It just went a little long.''
''You don't want to know what I was thinking then,'' Jackson laughed when asked what he was thinking on Virginia Tech's final possession.
Zach LeDay paced the Hokies with 26 points and 15 rebounds. Allen added 13 points.
Despite hitting 47.4 percent (27 of 57) from the floor, Virginia Tech hurt itself by missing 15 free throws.
But Hokies head coach Buzz Williams was more concerned with what transpired on the other end of the floor.
''If you score 82 points and shoot 40 free throws, you probably should win,'' Williams said. ''I think we have a feel for what we're going to be about offensively, but I don't think we have an identity for what we're going to be about defensively.''
The game was part of the Emerald Coast Classic.
TIP-INS
Virginia Tech: The Hokies lost a home opener for just the fourth time since Cassell Coliseum was opened and just the second time since joining the ACC for the 2004-05 season. Devin Wilson, who started 28 games last season, did not play because of a minor groin injury. Ahmed Hill did not dress out for the game because of a knee injury and the Tech staff is contemplating a redshirt year for him. LeDay, a transfer from South Florida, became the first Virginia Tech player to record a double-double in an opener since 2013 (Jarell Eddie).
Alabama State: Torlorf Thomas, a junior-college transfer, started and scored 13 points in his debut. Chidozie Omile returned to his home state and scored 7 points. Omile is a Woodbridge, Virginia native.
NO EXCUSES HERE
''I try to have the same mannerisms and tone after a loss that I do after a win, said Hokies coach Buzz Williams. ''I think when you get beat, you should just say that you got beat. I don't think there is any way to sugarcoat it that we have a bunch of new guys or not. Those new guys were fine on one end of the floor. I think we should give credit to Alabama State and not say, `Well, we're new,' or anything else.''
UP NEXT
Virginia Tech plays Jacksonville State at home on Wednesday.
Alabama State travels to UAB on Monday.
---
---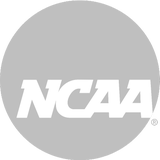 Get more from Alabama State Hornets
Follow your favorites to get information about games, news and more
---