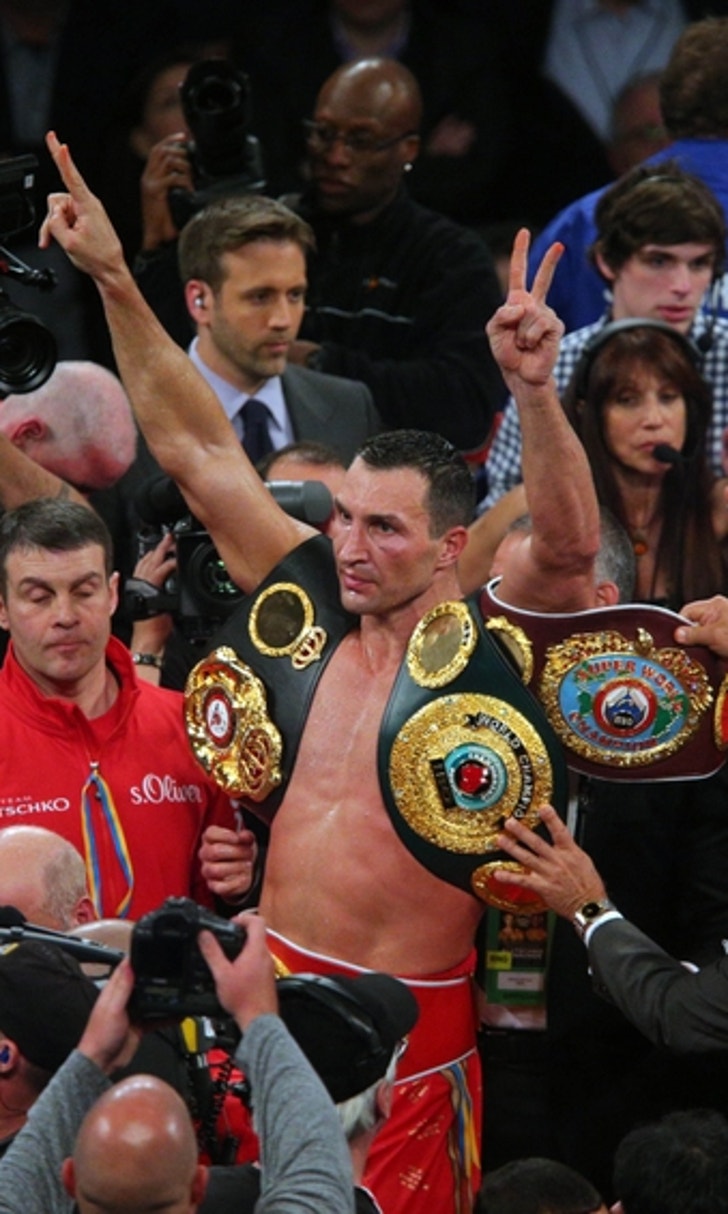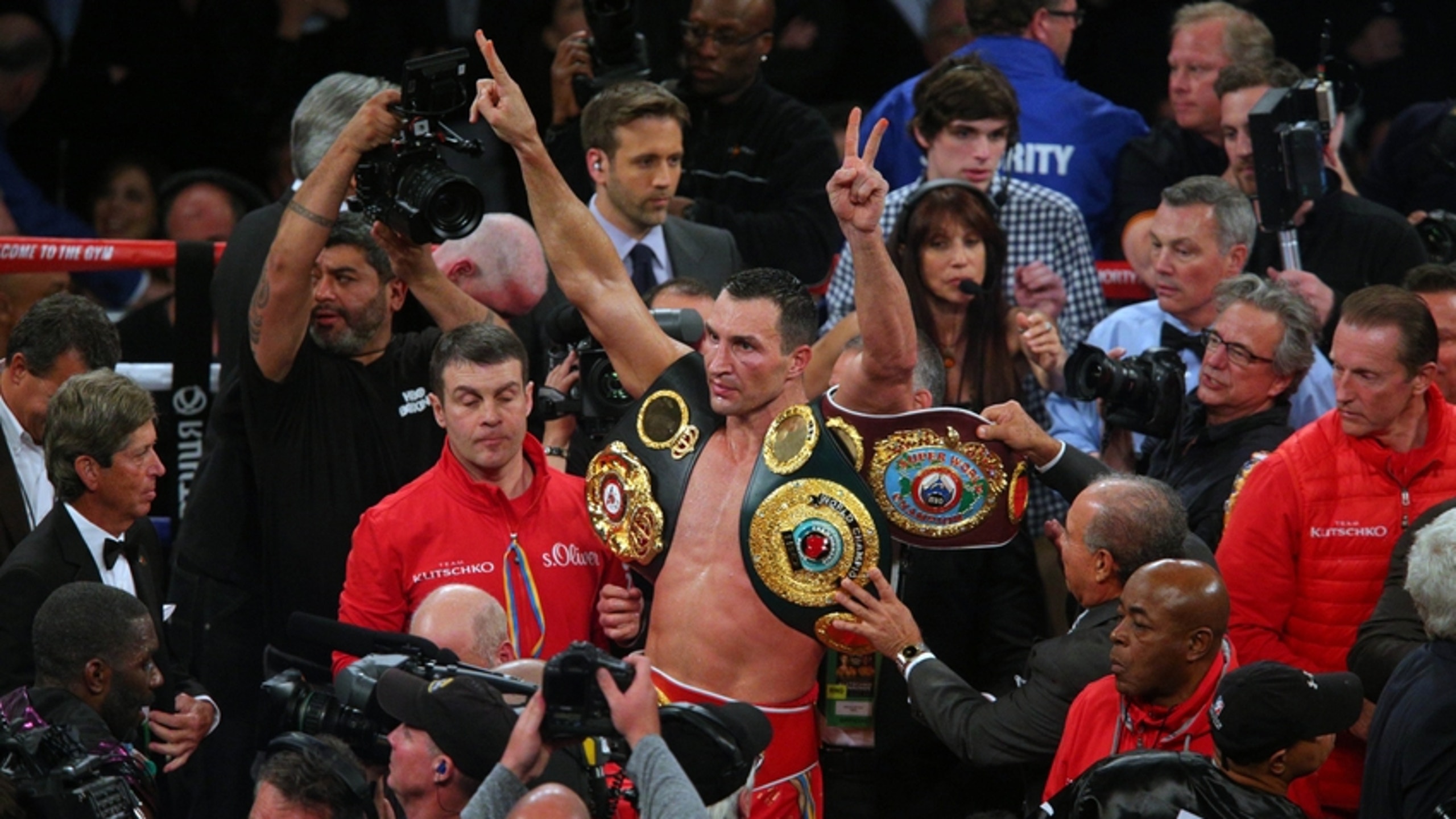 Wladimir Klitschko injury ruins potential Anthony Joshua superfight
BY foxsports • October 24, 2016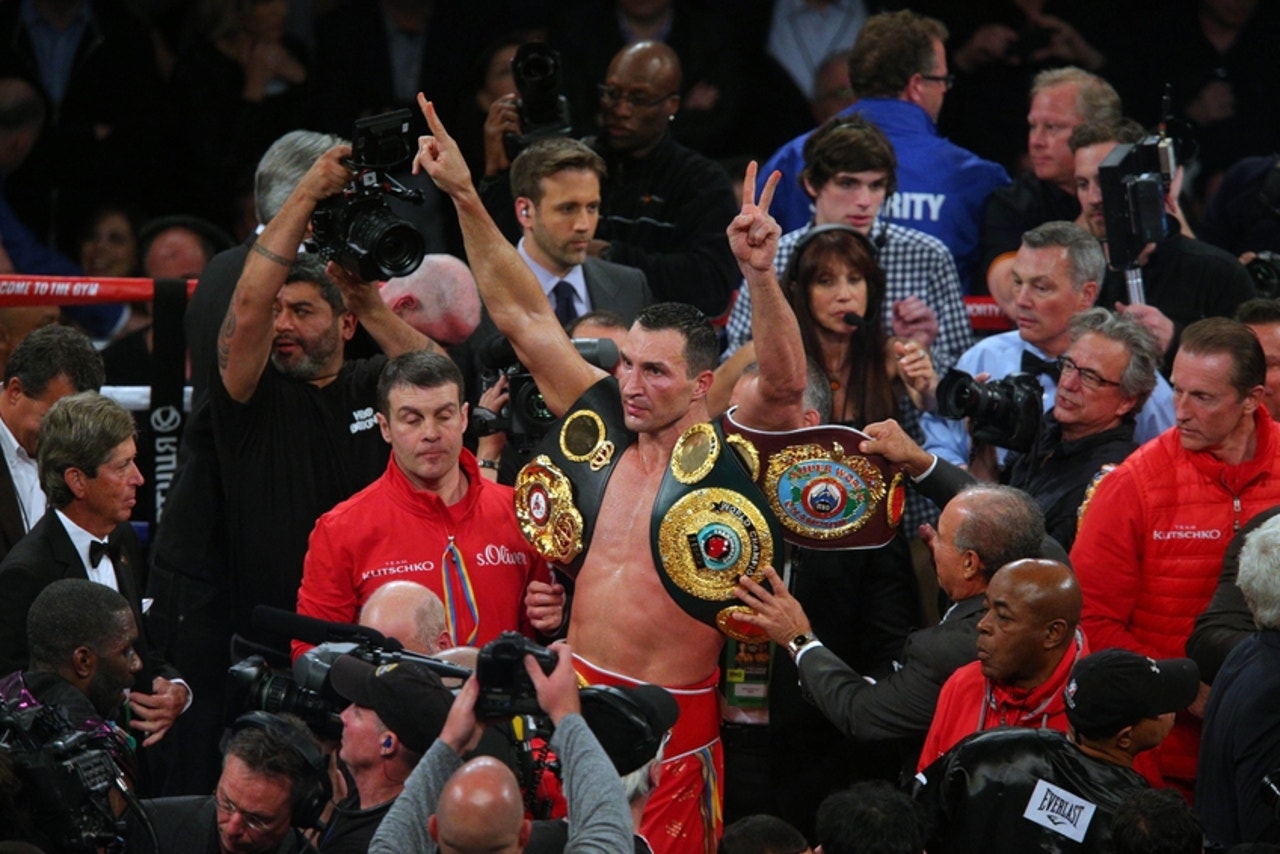 A superfight between Anthony Joshua and Wladimir Klitschko had been brewing for some time. But an injury will force the Ukrainian out of action until 2017.
ESPN's Dan Rafael is reporting that Wladimir Klitschko has suffered an injury, the nature of which is unclear, and will not fight again in 2016. That injury is a crushing blow to boxing fans, as plans of a potential superfight between him and Anthony Joshua was close to being finalized. 
It's been a rough stretch for Wladimir Klitschko. He was once thought of as the best heavyweight on the planet after going through an unbeaten run of over 10 years. But ever since he lost his belts to Tyson Fury, he's never had the chance to win them back for a myriad of reasons.
A rematch between him and Fury was scheduled twice, only to see it fall through both times because Fury got hurt. Fury also came forward and admitted to doing cocaine several times because he was "depressed." Once he got stripped of his titles, that seemingly opened the door for Klitschko win them back.
He was tentatively scheduled to face Lucas Browne for the vacant WBA title, but everyone wanted to see him square off against Anthony Joshua. After all, he lost his titles to an up-and-coming British boxer, so why not do the same thing to put himself back on the path to relevance?
Klitschko is 40 years old, and a full year out of the ring is detrimental to his ability to stay competitive. For as great as he is, the Fury fight exposed a lot of weaknesses, and he didn't seem to be mentally prepared for it at all. There were plenty of moments where he would just drop his hands down and wait for a counter-punch rather than press forward.
This injury is a fitting metaphor for what boxing fans have had to go through in 2016. The whole Golovkin vs. Canelo saga is turning into another Mayweather vs. Pacquiao, Pacquiao himself came out of retirement to fight a nobody, while big fights keep getting cancelled because of injuries or suspensions. We still have Andre Ward vs. Sergey Kovalev to look forward to, but it should've happened right away and (knock on wood) the possibility of an injury still exists.
Despite this setback, Joshua and Klitschko are still negotiating, and are hopeful of landing a fight at the start of 2017. But at this rate, it's hard to get excited about fights until they're actually happening.
More from FanSided
This article originally appeared on
---