Secretariat's Penny Chenery firmly in California Chrome's corner
One could hardly blame Penny Chenery if she were to root against California Chrome when he attempts to become the first horse in 36 years to win the Triple Crown at the June 7 Belmont Stakes.
After all, the list of thoroughbreds who comprise horse racing's aristocracy is select, and Chenery's legendary chestnut, Secretariat, may be the most revered of the 11 who have won the Triple Crown in the past 100 years.
Chenery doesn't harbor any ill will against California Chrome and the others before him who have come close to joining the exclusive fraternity of Triple Crown winners. In fact, the 92-year-old will be at her old stomping grounds next Saturday, wearing a corsage of roses, black-eyed susans and carnations — and along with Affirmed owner Patrice Wolfson and Seattle Slew co-owner Sally Hill — to personally welcome Chrome to the club if he pulls it off.
"I'm truly hoping there will be another Triple Crown winner," Chenery told FOXSports.com by phone from her Colorado home this week, adding that she hasn't been this excited about a horse since Barbaro, who won the 2006 Kentucky Derby before being tragically injured in the Preakness. "It's good for racing, it gets everybody excited, and it's such a feel-good moment. And the owners of California Chrome seem to be people who I would enjoy celebrating with. I'm all for it, and I hope it happens."
In 1973, Secretariat won the Belmont by 31 lengths in what many consider to be the most dominant performance in the history of the sport. Though Chenery doesn't expect Chrome or any other horse to ever duplicate Secretariat's singular dash, she sees Triple Crown potential in Secretariat's California-based doppelganger.
I've never seen Chrome up close, in person, but he seems to have everything he needs to win the Belmont, or any mile-and-a-half race.
Penny Chenery
"I've never seen Chrome up close, in person, but he seems to have everything he needs to win the Belmont, or any mile-and-a-half race," Chenery said.
The problem won't so much be Belmont's taxing distance, she said, but the quick turnaround between races, the fresh legs of the field and the sizeable target on his hind quarters as he and jockey Victor Espinoza aim to make history.
"You don't train horses to run so frequently today, and that is going to be the question that he has to answer — whether he can come back three weeks after a two-week span between races," Chenery said. "And of course, everybody is going to be shooting for him, trying to block him in. They're riding against him as much as to win.
"(Other riders) will look to make him use up his speed in the early part of the race to get a clear shot at not being boxed in by another horse. Or sometimes a speed horse or two will go out to the lead early and get right in front of him and not let him through. This is all acceptable race-riding, so the rider's main job is to get the horse in the clear, where he won't be boxed in or trapped down on the rail by one in front of him and one beside him."
In his day, Secretariat wasn't necessarily a fast starter, given his massive size, so his style was to lay back and then take the overland route to the front of the pack. In the 1973 Belmont, however, Secretariat started on the rail, broke well and — after running neck-and-neck with Sham for the first quarter mile or so — ran away with the race.
Though he's not the wire-to-wire type, California Chrome doesn't usually follow the Secretariat path to victory because he doesn't boast Secretariat's mass. But Chenery says she can see the same sort of adaptability in the Art Sherman-trained colt, and believes that could serve him well at Belmont, as long as Espinoza — on whom Chrome has not yet lost — makes good decisions for his horse.
"(Secretariat's) running style was flexible, and I think this is true of Chrome, as well," Chenery said. "He probably can be on the lead, but in a mile-and-a-half race, they're not going to go out there winging it because it's the one time in their lives they'll be asked to run that far.
"So in a lot of ways, it's a jockey's race. (For other riders), it's kind of, 'If I can't win, I'll make sure he can't either,' and so I hope that Victor can get him out in the clear so that he can ask him to go when he, the rider, feels it's time to turn on the gas. You think that the best horse will win and the rider is just a passenger, but that's not a bit true. The rider and his use of strategy and familiarity with the other horses and riders and their styles — all that affects the decisions he makes with his horse."
Secretariat was unique. He was a show-off, a ham.
Penny Chenery
If Espinoza does push all the right buttons, though, Chenery fully expects to see Chrome in the winner's circle next weekend. But even though she'll be thrilled to have a new member in her Triple Crown clique, there will never be another Big Red, in her eyes.
"In his first two races, Secretariat won by 2½ lengths, so in other words, (jockey) Ronnie (Turcotte) didn't turn him loose; he gave him just enough to make sure that he would win without squeezing the lemon dry, as Horatio Luro used to say," Chenery said. "But in the Belmont, there was no such strategic holding him back, and I think Secretariat — he was a big, strong horse and Lucien (Laurin), his trainer, discovered that he did well when he trained hard.
"And so, Lucien had him wound tight, and Ronnie gave him his head and he was on his home turf and he just said, 'I'll show you what I can do.' He was in the zone and running for the sheer joy of it, and I think he could hear the crowd roar. He was aware, and it was just a bravura performance, and I'd be terribly surprised if there was ever another horse who wanted to do that and was able.
"… Secretariat was unique. He was a show-off, a ham. He loved the attention. I don't know this about California Chrome; I haven't seen him up close. But that memory of his run in the Belmont and the wild scene in the winner's circle, that's unique to Secretariat in my mind."
You can follow Sam Gardner on Twitter or e-mail him at samgardnerfox@gmail.com.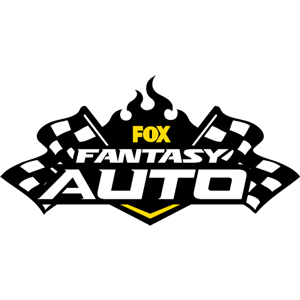 FOX Fantasy Auto
Form a Racing Team, Compete for Prizes
Play Now!