Latest with 'Chrome' tarnishes owners, track and horse racing
California Chrome was such a great story –€" the horse out of seemingly nowhere who looked like he might actually be the one to end horse racing's Triple Crown drought. California Chrome was poised to capture the public and boost his sport.
But then came the disappointing fourth-place performance in the Belmont, followed by the bitter reaction to Chrome's loss from co-owner Steve Coburn.
Now, another of California Chrome's owners, Perry Martin, is feuding with California's Del Mar track. Del Mar wanted Chrome to appear at the track on Pacific Classic Day, Aug. 24, to help boost the big day on the summer meet calendar. Chrome's owners wanted $50,000 to cover expenses and as an appearance fee. Del Mar balked.
Joe Harper, president and CEO of the Del Mar Thoroughbred Club, told U-T San Diego on July 10: "We'd love to have California Chrome here. It would be great for the fans, but we certainly understand and we hope to see him race here next year."
"It costs money to ship him," Martin said to the U-T. "It's a day off from the horse's training and other things that affect the horse. We bought the horse to race him, not parade him. Yuba City (where Martin is from) wants to do the same thing, parade him up here. We don't own the horse to parade him. He's a racehorse."
Martin wasn't done, though. Two days later, he issued a news release, headlined "The Untold Story," in which he sarcastically referred to California Chrome being "honored" by Del Mar.
"I was supposed to be honored to pay a van driver to drive Chrome to and from Del Mar. Honored to travel 500 miles, put my wife and I up in a hotel then sit under a tent in the hot sun to sign autographs for an hour or two. Honored to pay for an insurance rider to cover the horse in case injured in the performance of non-racing activities. Honored to pay the horse's handlers (groom, exercise rider and hot walker) to work during their usual time off."
Martin said the track never offered to pay any expenses and accused Del Mar of leaking the information about his fee request to media who were "in their pocket."
Who's right and who's wrong? Maybe both sides. But, in the end, horse racing comes out behind.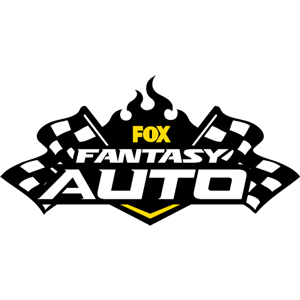 FOX Fantasy Auto
Form a Racing Team, Compete for Prizes
Play Now!