How a waitress came to pull California Chrome's name out of a hat
Affirmed. Seattle Slew. Secretariat. Citation. Every legendary thoroughbred has to have a name that stands the test of time, and each one certainly comes with a story.
The name for Secretariat, the 1973 Triple Crown winner, was borne more of exhaustion than anything, picked by Meadow Stables' secretary, Elizabeth Ham, who used a previous job at the United Nations as inspiration after all previous submissions had been denied by the Jockey Club of America. The 1977 Triple Crown champ Seattle Slew's name was, in part, a nod to his owners' Washington hometown.
Some of the horses in this year's Triple Crown circuit have interesting derivations, as well — Danza, who was sired by Street Boss, is a salute to Tony Danza's "Who's The Boss?"; Uncle Sigh is named for a "Duck Dynasty" character; Kid Cruz was inspired by a New York Giants wide receiver; Wicked Strong was originally named Moyne Spun, but had his named changed in honor of the victims of the 2013 Boston Marathon bombings.
But in the case of reigning Kentucky Derby and Preakness champion California Chrome, his name — one that will join the ranks of the legends should he win the Belmont Stakes on June 7 — came down to a ticking clock, a cowboy hat, a waitress and simple luck of the draw.
The naming evolution took place in early 2013 at a restaurant called Brewsters Bar & Grill in Galt, California, about a half-hour south of Sacramento and roughly equidistant from the homes of Chrome's owners, Steve Coburn of Topaz Lake, Nevada, and Perry Martin of Yuba City, California.
Coburn, Martin and their wives had met for lunch — they'd never been to Brewsters before — and while they were enjoying a meal on the restaurant's patio, warmed by the deck's space heaters despite the chilly weather outside, a discussion arose about finalizing a name for their 2-year-old chestnut who, to that point, had only been called Junior.
"When he starts working, it's public information, and you have to have your horse named," Coburn said. "We knew we had to do it, so we thought, 'Well let's just do it now, that way we can get everything submitted before he actually starts working at the track.' … It wasn't because we necessarily wanted to do it that day, but because we had to name the horse."
So it was decided among the group that each person at the table would pick their favorite name and write it on a Post-It note, and they'd go from there. Coburn's choice was California Chrome, and his wife, Carolyn, picked Lucky at Love. Martin chose Seabisquik, a breakfast-themed play on "Seabiscuit," and Martin's wife, Denise, went with Big Chapter.
The table then called over their waitress, Alison Simonich, and asked her to draw the names from Coburn's cowboy hat — the same tan Stetson he later wore to Chrome's wins at the Derby and Preakness, and plans to wear at the Belmont next month.
She actually had to stand on a chair to reach, because I was holding my hat so high.
Steve Coburn
"She actually had to stand on a chair to reach, because I was holding my hat so high," Coburn recalled. "So she stood on a chair, reached in, and picked out the pieces of paper one at a time."
Simonich drew California Chrome first, then Lucky at Love, followed by Big Chapter, and finally, Seabisquik. And it was in that order that Coburn and Martin submitted the names to the Jockey Club for approval. The group's first choice, California Chrome, was later approved, and with that, "Junior" finally had a name.
"When I read it, I thought it was kind of cool because the horse is from California, but other than that, I didn't really think anything of it," Simonich told FOXSports.com during a phone interview. "I didn't think it was going to be a racehorse; I didn't know anything about him."
In fact, Simonich never thought about California Chrome and her role in naming him again until her boss asked her about it after Chrome won the Kentucky Derby earlier this month.
"I have three kids, I do daycare out of my house during the day and at night I waitress, so I'm really, really busy, and I honestly forgot about it," Simonich said. "… I had to stop and think, and it was like, 'Oh my gosh, I so remember that!' and then it all came together."
Simonich, who grew up on a cattle ranch, says she always enjoyed attending horse races at fairs and local tracks. Her boyfriend, Ryan Richter, owns a fencing company and a goat grazing company, and her family actually has two horses of their own — a small brown horse named Brownie and a palomino named Old Yeller.
Simonich's 6-year-old daughter, Lacie, has always shown a particular interest in the animals, she said, but now with the success of California Chrome, that fascination has rubbed off on her other children, 5-year-old Coltin and 13-year-old Gabriel, as well.
"(Our horses) aren't thoroughbreds or anything, just regular ranch horses, but we love to ride," Simonich said. "My daughter is a horse-lover and I kind of explained to them about horse racing and the winners, and they're really excited about him."
I feel honored because I was a part of it.
Alison Simonich
Unfortunately, Simonich actually had to miss California Chrome's win in the Preakness on Saturday because she was at her daughter's dance recital, and she had already received updates on her phone about the race's result before she was able to get home to watch it on DVR.
But when Chrome runs the mile-and-a-half at Belmont in June, Simonich says she'll be sure to be in front of the TV, rooting on the horse that, in a small way, feels like part of her family. And her hope is that someday, after Triple Crown fever has died down, she and her kids will finally get to meet the horse she unwittingly helped name.
"I feel honored because I was a part of it," Simonich said. "We take things for granted, and everyone is so fast-paced, and it's kind of taught me to slow down and remember things, because (naming a potential Triple Crown winner) was awesome, and it's not something you get to do every day."
You can follow Sam Gardner on Twitter or e-mail him at samgardnerfox@gmail.com.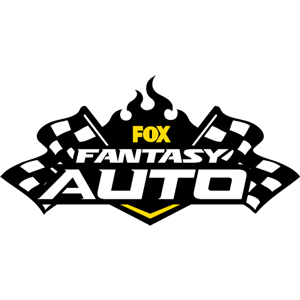 FOX Fantasy Auto
Form a Racing Team, Compete for Prizes
Play Now!