Handicapping the Kentucky Derby: It's all California Chrome
The 140th running of the Kentucky Derby may be a wide-open race, but only if you take betting favorite California Chrome out of the equation. Having won four straight stakes including the Grade 1 Santa Anita Derby, California Chrome brings a visually impressive quartet of wins into the race. Others likely to be looked at closely by bettors include the one-two finishers in the Grade 1 Louisiana Derby, Vicar's In Trouble and Intense Holiday. Dance With Fate was visually impressive rallying from 11th to first in the Grade 1 Toyota Blue Grass Stakes last month, with Medal Count clearly second. Wicked Strong won the Grade 1 Wood Memorial to prep for the Derby, with Samraat second. Another contender could be Danza, who although posting the 41.30-to-1 upset in the Grade 1 Arkansas Derby in his most recent start showed talent as a two year old when third and beaten under a length in the Grade 2 Saratoga Special last summer.
Main Contenders
California Chrome – California Chrome doesn't stick out in this year's Kentucky Derby, but its close. Averaging a six-length margin of victory in his last four races, including the Santa Anita Derby (which I'll Have Another won in 2012 before winning the Kentucky Derby) California Chrome has been in front by at least the same margin at the 8th pole as he has been at the finish in those four races. In recent history, the horse in front at the eighth pole in the Derby has won more often than not, because most of the others are feeling the effects of running the mile and one-quarter distance they had not run previously, so if California Chrome runs as he has in those recent races he's going to be the one to catch in the final stages of the race. Two races back, California Chrome earned a career best and field high 109 Equibase Speed Figure and even though he regressed to a slightly lesser 106 figure last out he won easily and clearly could have run faster if required. Similarly, last year's Derby winner Orb exhibited the same pattern of Speed Figures, earning a 97 figure in the Derby after a 105 in the Fountain of Youth Stakes before his decisive victory in Louisville. Jockey Victor Espinoza recently remarked that he has only given California Chrome a tap with the whip one time in those four recent wins, which also suggests the colt may not have run as fast as he is capable.
From humble origins, as his sire stands for a $2,500 stud fee and his dam was purchased for the lowly price of $8,000, California Chrome has the breeding to get the mile and one-quarter trip and win the Derby as his great grandsire is 1992 Belmont Stakes winner A.P. Indy, who was a son of 1977 Triple Crown winner Seattle Slew. With the ability to sit in about fourth place in the early stages of the Derby behind likely pacesetters and pressers Vicar's In Trouble, Wildcat Red and General a Rod (among others), California Chrome looks like the one to beat in this year's Kentucky Derby.
AMERICA'S BEST RACING
Dance With Fate – One of the keys to choosing who may run well in the Derby is to try to determine who might peak on Derby Day, not in their next start or the one previous. Dance With Fate may be that type of horse. He started his 3-year-old campaign in January winning a non-stakes race then led late and settled for second in the El Camino Real Derby in Northern California. Coming to Kentucky for the Toyota Blue Grass Stakes last month, Dance with Fate rallied from 10th of 14 in the early stages and was in front at the eight pole, holding his lead nicely to the wire, that move being significant to a potentially winning effort in the Derby as well. Having earned a career best 108 Equibase Speed Figure in that victory, one point shy of California Chrome's 109 best figure, and with potential improving to do in his fourth start as a three-year-old, Dance With Fate should be passing most if not all of the other 19 in the Derby and could post the upset win.
Danza – Although his win at 41.30-to-1 odds in the Arkansas Derby caught bettors by surprise, in retrospect a good effort was not totally unexpected as that race was only his second start as a three-year-old and, perhaps more importantly, his second following a return from seven months off. Having shown promise as a two-year-old in top company when third in the Saratoga Special, apparently the time off did the colt a world of good as he improved from an 82 Equibase Speed Figure in his comeback to a 103 figure in the Arkansas Derby. Perhaps more importantly, Danza showed excellent acceleration when asked, leading with an eighth of a mile to run and widening from there. With improving to do in his third start as a three-year-old and as one of the four entrants in the race trained by North America's leading trainer, Todd Pletcher, Danza could take another step forward and be a strong factor in the Derby.
Medal Count – Medal Count finished second to Dance With Fate in the Blue Grass Stakes, coming back on just seven days rest. The Derby will be his third start in four weeks but he appears to be the kind of "iron horse" of days gone by that can handle that amount of racing, perhaps thrive on it. As a son of Dynaformer, sire of 2006 Derby winner Barbaro, Medal Count should have little issue successfully running the mile and one-quarter of the Derby, and as he too is on a three race pattern of improvement with figures of 91, 103 and 106, he deserves a good deal of respect in this year's run for the roses.
Wicked Strong – Wicked Strong didn't make his first start as a three-year-old until late January and ran poorly (9th) in that race, the Holy Bull Stakes. However, two races later the light bulb really went on as he rallied to win the Wood Memorial Stakes by three lengths in a field of 10, earning a 107 figure in the process. Remembering that a key to choosing who can win the Derby is determining who might have peaked and who has yet to peak, Wicked Strong may still have some improving to do and if so is yet another to respect when considering our wagers in this race.
For any exotic wagers played such as the exacta, trifecta or superfecta, I would strongly recommend you consider Commanding Curve, who will go to post at high odds. He is making his third start as a three year old and had trouble in his first start of the year when 6th in the Risen Star. In his second start of the year, Commanding Curve was bumped to last of 10 at the start but came rallying late to finish third, earning a career best 96 figure that could be markedly improved upon in his third start as a three-year-old.
The rest of the Derby field (with best representative Equibase Speed Figure); Candy Boy (97), Chitu (103), General A Rod (105), Harry's Holiday (99), Intense Holiday (106), Ride on Curlin (104), Samraat (108), Tapiture (105), Uncle Sigh (103), Vinceremos (96), Vicar's In Trouble (105), We Miss Artie (100), Wildcat Red (106) and Pablo Del Monte (103).
My Selections:
California Chrome
Dance With Fate
Danza
Medal Count
Wicked Strong
Longshot: Commanding Curve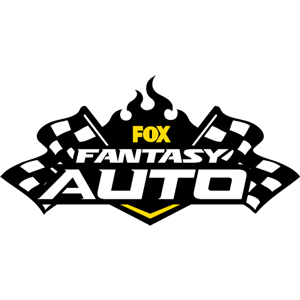 FOX Fantasy Auto
Form a Racing Team, Compete for Prizes
Play Now!