California Chrome off for some rest and relaxation
California Chrome, who missed his Triple Crown bid when he finished in a dead heat for fourth in the Belmont Stakes, returned to the place where it all began when the California-bred was vanned to Harris Farms in Coulinga, Calif., early Wednesday.
The plan is to give the enormously popular 3-year-old a six- to seven-week layoff in a setting that is familiar and relaxing.
"He'll be fine," said trainer Art Sherman. "He needs a bit of a break. Horses don't run year-round the way they used to."
The move eliminates any chance that the Kentucky Derby and Preakness winner might compete in the Pacific Classic Stakes on Aug. 24 at Del Mar. Under the best of circumstances, Sherman envisions a race at Los Alamitos, his training base, that would serve as a prep for the Breeders' Cup World Championships and probably a shot at the $5 million Breeders' Cup Classic on Nov. 1 at Santa Anita Park in Arcadia, Calif.
"We'll know more when he gets back," said Sherman, indicating just how fluid he believes the schedule needs to be.
The trainer hopes the time away from training and the racetrack will be enough to extend a brilliant 3-year-old campaign by a couple of starts. He cannot be sure, however.
"He'll put on a bit of weight," he said, "but he's coming off a pretty hard campaign."
California Chrome has already made 13 career starts, including victories in five of six races this season. To compare, Tonalist was making only his fifth career start when he captured the Belmont Stakes.
Racing fans will be heartened to know that Chrome might run next year for owners Steve Coburn and Perry Martin.
"That's going to be a possibility," Sherman said. "I want to try him on the grass one time. I think he's going to be one of those horses who will do great at whatever you ask him to do."
I want to try him on the grass one time. I think he's going to be one of those horses who will do great at whatever you ask him to do.
Art Sherman
He blamed the Belmont outcome on a hoof injury the colt suffered leaving the starting gate for jockey Victor Espinoza. Espinoza also made a Triple Crown bid aboard War Emblem in 2002. Those chances were impossibly compromised when front-running War Emblem stumbled so badly after the gate snapped open that he nearly sank to his knees. War Emblem regained his footing but was rank in the early going as he ran behind horses, something he was unaccustomed to doing.
California Chrome was unable to display the same power in the stretch of the 1½-mile Belmont as he did in the previous two legs of the Triple Crown.
Sherman believes the injury – not the distance – was the overriding factor.
"He was throwing his head around like the sandy soil was really stinging him where he got hurt," he said.
The demands of the Triple Crown – three races in five weeks at different distances and tracks – have Sherman siding with Tom Chuckas, the Maryland Jockey Club president who believes the Derby should remain on the first Saturday in May but that the spacing of the other two races must be changed. He believes the Preakness, which has suffered from relatively weak fields in recent years, should be pushed back to the first Saturday in June with the Belmont on the first Saturday in July.
"I really think the horses need more time between races," Sherman said. "I would think you would have more horses participating in all three."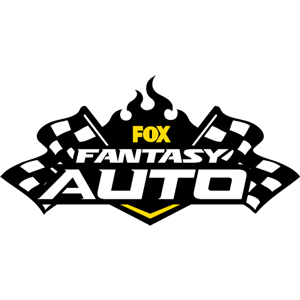 FOX Fantasy Auto
Form a Racing Team, Compete for Prizes
Play Now!