California Chrome turns Mother's Day into a bed of roses for Faye Sherman
Art Sherman and California Chrome are horse racing's glamour couple. However, this Mother's Day weekend the spotlight focuses on the trainer's wife, Faye, who has been the fabric of the family for more than 50 years.
Art and Faye Sherman have been married 53 years, and raised their two thoroughbred trainer sons, Alan and Steve, in San Mateo, California. The couple's romance started in Chicago in 1950, when the two were introduced by a mutual friend.
For Faye, it was love at first sight — at least when it came to her future husband. As for his chosen profession, that took a little bit more convincing.
"I had never been to a horse race before I met Art, and I went out with him one day and I thought it was the most boring thing I ever did in my life," Faye Sherman told FOXSports.com this week. "The time between races just seemed like forever to me. But I guess after a few times going and as I learned to watch and read the form, you become more interested."
My mom was always the rock in the family.
Trainer Alan Sherman
Eventually, that interest turned into a career for Faye, who spent 30 years working at Bay Meadows Racetrack in San Mateo, splitting her time between the track gift shop and the betting window, where she worked in pari-mutuels.
Faye retired from the track in the early 2000s, a few years before Bay Meadows closed shop in 2008, but that didn't mark the end of her behind-the-scenes involvement. She also balanced the books for her family's stable of trainers — Alan, 45, works alongside Art at Los Alamitos in Southern California and Steve, 50, operates out of Golden Gate Fields in San Francisco — a job she still handles to this day.
And despite having all that on her plate, Faye also found a way to keep the life away from the track in order, as well.
"She did everything for us growing up — shuttling us to practices and ballgames, handling the errands she had to run, taking care of the household, working," Steve Sherman said. "She basically had three full time jobs."
The most important of those responsibilities, however, was always taking care of her boys.
"My mom was always the rock in the family," said Alan Sherman, who trains California Chrome alongside his father. "My dad was often gone between working early in the morning and riding in the afternoon or working in the mutuels, training, whatever it was. He was constantly working. My mom worked too, but she was always the one that was around, more or less."
Faye says she never encouraged her sons to enter the demanding horse racing field when they were younger — preferring they went to college and got into another business, instead. But when thoroughbred racing is in your blood, as it most certainly is for the Sherman family, it can be hard to deny, and Alan was hooked at a young age.
"The horses were always so nice (with Alan), and sometimes you'd find him sleeping in the stall with them, taking a nap," Faye Sherman recalled.
"I always wanted to be a jockey, ever since I could remember," Alan added. "And I did ride for a few years, but I ate my way out of that job and got too big."
Steve actually grew up with aspirations of being a California highway patrolman, inspired by law enforcement officers in Faye's family in Tennessee, but after graduating high school in 1982, he started working at the track with his family to save money, and never looked back. It's a good thing he stuck with it, too, because Steve turned out to be the link that brought California Chrome to his dad and brother in the first place.
"I trained for (California Chrome co-owner) Perry Martin and they had this horse, they said, that they wanted to race in Southern California," Steve Sherman said. "They asked if I knew any trainers down there, so I said, 'Yeah, how about my dad?'"
Art and Faye then made the trip up to meet Martin and fellow owner Steve Coburn, who guaranteed that he had a colt that was destined for success.
"We were in the paddock, and Steve said to Art, 'I have a horse I'm sending you, and it's going to win the Kentucky Derby,'" Faye recalled. "Of course, Art said, 'OK, yeah, thanks,' but it turned out that what he said was true."
And in true Sherman family fashion, the whole gang was there at Churchill Downs earlier this month when California Chrome held up his end of Coburn's promise. The win, no doubt, was a thrill for Art and Alan — as well as Steve, who had a winner at Golden Gate that same afternoon — but there was also a sense that it meant as much for Faye as anyone.
"You always hold out hope (for a Derby win); I think every trainer does," Faye said. "But as Art got older, he probably thought he was too old and that time would run out before he got one. But you've always got that hope, that dream.
I turned to Art and screamed, 'We won the Derby!' and I cried.
Faye Sherman
"I was just praying that the horse would stay out of trouble, and of course when they got to the turn and Victor moved him, I just had the feeling that, we were going to win. It was one of the most thrilling moments of my life, and (after he won), I turned to Art and screamed, 'We won the Derby!' and I cried."
"I still cry," she said, pausing to collect herself. "It's just a special thing for Alan and Art and Steve. Alan, when he wins, like at the Derby or Santa Anita or San Felipe, he'll grab his dad and hug him and kiss him, and that's emotional for me."
For her sons, that feeling is mutual.
"She's so proud of us and she's a big part of it too," Alan said. "She still does the bills and stuff like that. She doesn't have to, but she does it, and it was just real satisfying for her to be there alongside my dad through all this. … I really don't think my dad would be able to survive if it wasn't for her.
"She's real excited no matter if it's a $4,000 claimer or the Kentucky Derby. She's always there to support us, and she keeps us in check, more or less. She doesn't let us get big heads or down too low. She just kind of keeps us in check all the time."
Faye's trademark levelheadedness will be critical during the next week, too, as California Chrome prepares for the second leg of the Triple Crown, the Preakness Stakes, next Saturday.
"She just says to relax and don't go out drinking too much," Alan Sherman said with a laugh when asked what kind of motherly advice he's received. "Don't go out and party too much."
And if California Chrome — whom Faye calls "part of the family" — can pull it off and become the first Triple Crown winner since 1978, it will only stand to further validate the Shermans' 53 years together in the racing spotlight.
"I'm just overjoyed," Steve Sherman said. "Words really can't describe how I feel. I'm very proud of my family, and my dad has been doing it for a lot of years. So if anybody has put their dues in and should go on the Triple Crown trail, it's him."
Well, him and the woman who helps hold it all together.
You can follow Sam Gardner on Twitter or e-mail him at samgardnerfox@gmail.com.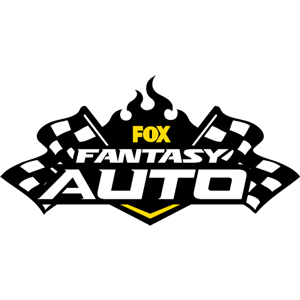 FOX Fantasy Auto
Form a Racing Team, Compete for Prizes
Play Now!