Auburn Tigers paint field to track Chris Davis' amazing Iron Bowl TD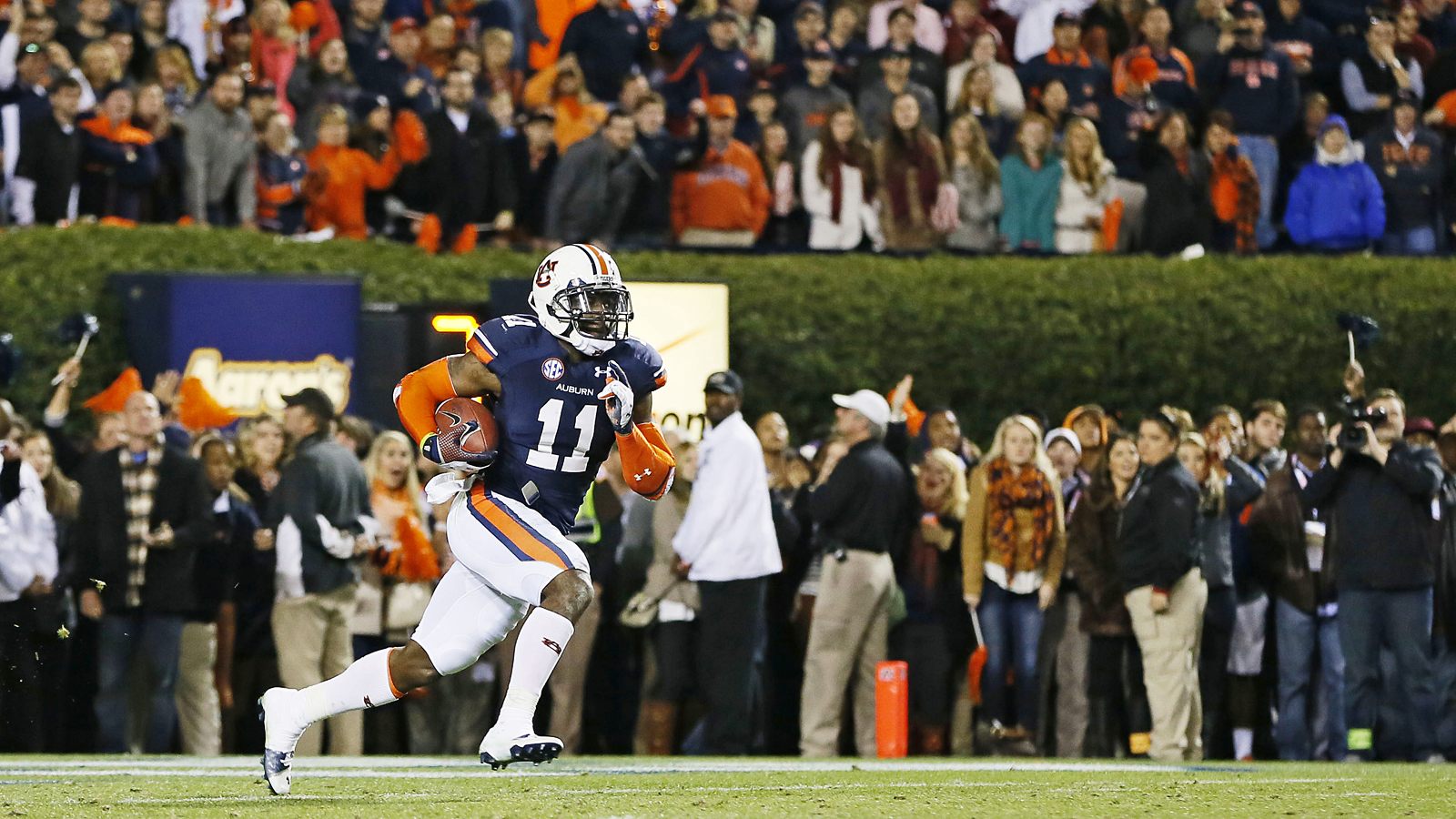 We don't ever need an excuse to relive Chris Davis' incredible touchdown return to beat Alabama in last season's Iron Bowl.
But it's always nice when someone gives you a reason.
And the Auburn grounds crew, God bless them, has given us a beautiful one.
To prepare for "Big Cat Weekend," when the Tigers will host recruits and tell them how awesome Auburn is and why they shouldn't go to Alabama, the Auburn grounds crew has painted the Jordan Hare field to track Davis' run.
It's incredible.
Take a look:
Tracking Chris Davis' return for Big Cat Weekend @FootballAU pic.twitter.com/u39yUuKb7C

— AU Grounds Crew (@AU_Grounds_Crew) May 30, 2014
And if you want to rewatch Davis' run for the 500th time, we recommend you do that now.
(h/t Campus Union)